Topic: Freddie Montgomery
$1.25 million project will provide space to work on fleet
Clarksville, TN – Clarksville leaders broke ground Thursday on a new maintenance garage at the Clarksville Fire Rescue (CFR) Station 1 to provide a modern facility for upkeep and repair of the agency's complicated equipment.
The new 4,800-square-foot maintenance garage features three climate-controlled bays along with a maintenance pit for inspections and maintenance. The garage will be built on the CFR Headquarters campus at 802 Main Street.
"The maintenance division plays a vital role in our readiness and ability to deploy to provide services to our citizens," Fire Chief Freddie Montgomery said.
«Read the rest of this article»
Clarksville, TN – Many of the events at this year's Riverfest had to be re-engineered, thanks to COVID-19 Coronavirus. Though some were canceled because of social distancing concerns, the good people at Clarksville Parks and Recreation did manage to find ways to carry on in the spirit of Clarksville's favorite outdoor festival.
With twelve days of events, such as the Juried Art Show, Virtual Talent Competition, Virtual 5K, and the ever-popular Riverfest Cardboard Boat Regatta, the new-normal version of the festival was smaller and quieter, but a success none the less.
«Read the rest of this article»
Clarksville, TN – This morning, Friday, September 11th, 2020, Clarksville Fire Chief Freddie Montgomery and Clarksville Mayor Joe Pitts led a ceremony to honor fallen firefighters and police officers and the victims of the terrorist attacks on September 11th, 2001.
The ceremony also served as an annual opportunity to pay tribute to the memory of three Clarksville firefighters who have died in the line of duty: Firefighter Claude B. Walker, who died in 1960; Captain George "Pen" Wilson, in 1967; and Eng. Ray Harrison, in 1981.
"I'm pleased to see so many people here," Chief Montgomery told the crowd during his welcoming remarks.
«Read the rest of this article»
Clarksville Fire Rescue Recruits ready for service after 12 weeks of training
Clarksville, TN – Clarksville Mayor Joe Pitts administered the oath of office Thursday, May 22nd, 2020 to 10 new Clarksville Fire Rescue firefighters.
Family members pinned badges on the uniforms of these new firefighters: Ethan Baggett, Daniel Darnell, Thomas Farst, Ryan Hamaker, Chase Melton, Dakota Robertson, Kate Russell, Joseph Ross, Brandon Smith and Wilson Smith.
Thursday's ceremony at Wilma Rudolph Event Center was conducted amid COVID-19 Coronavirus pandemic-related protocols.
«Read the rest of this article»
Clarksville, TN – A grateful Clarksville resident, joined by citizens, families, friends and the City Council, thanked the two heroes who pulled her from a burning car after a crash on Warfield Boulevard in December.
«Read the rest of this article»
Clarksville, TN – Steve Batten has been promoted to Deputy Fire Chief, which puts him second in command and in charge of the operations of Clarksville Fire Rescue.
Batten's career started in 1996 at Fire Rescue, where he excelled at every level and rose through the ranks of the department. Previously an assistant fire chief and commander of A Shift, Batten has spent the past 11 years as an officer, honing his leadership skills and fire ground knowledge.
"I look forward to working with my coworkers in this new role and helping to grow the department into the future," Batten said.
«Read the rest of this article»
Clarksville, TN – Clarksville Fire Rescue firefighters and staff members concluded a drive to sell hundreds of black-and-pink T-shirts that allowed them to donate $8,000 to the YMCA's After Breast Cancer (ABC) Program.
Clarksville Fire Chief Freddie Montgomery and CFR staff members Susan Harris and Angela Moody presented the check to the Clarksville Area YMCA Thursday during the annual Tickle Me Pink event, which is a fundraiser for the ABC Program.
Chief Montgomery and a large group of firefighters were on hand to distribute roses to cancer survivors and women affected by cancer who were recognized during the event. Clarksville First Lady Cynthia Pitts offered the invocation to start the day.
«Read the rest of this article»
22-Year Veteran of Department Bobby Nall to lead Maintenance Division
Clarksville, TN – Clarksville Fire Chief Freddie Montgomery has named Bobby Nall as Assistant Chief of the Maintenance Division.
Nall, who was promoted from the rank of captain, joined the department in 1997 and has served in the Maintenance Division since 2005. He previously rose through the ranks as a firefighter, emergency medical responder and engineer. He replaces Assistant Chief Scott McWhorter, who retired from CFR on September 30th, 2019.
Nall received his new Assistant Chief's badge during a pinning ceremony Wednesday morning at Fire Station 1.
«Read the rest of this article»
Clarksville, TN – On Thursday, August 22nd, 2019, Ward 6 Clarksville City Councilwoman Wanda Smith will host a community conference to give citizens an opportunity to meet and interact with Clarksville Mayor Joe Pitts and several City Department Directors.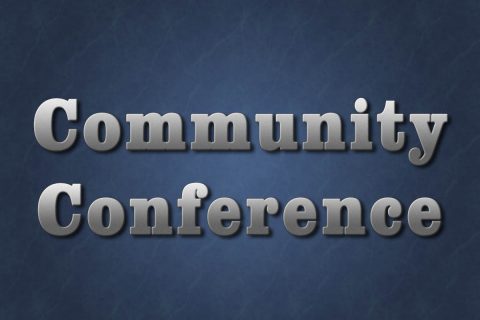 «Read the rest of this article»
Clarksville City Council to consider Hopkinsville Chief Freddie Montgomery
Clarksville, TN – Clarksville Mayor Joe Pitts has selected Hopkinsville Fire Chief Freddie Montgomery to lead Clarksville Fire Rescue after a nationwide search and consideration of a large field of candidates.
"Our search was broad and wide, and plenty of well-qualified candidates were interested in being Clarksville Fire Chief," Mayor Pitts said Wednesday.
«Read the rest of this article»