The Clarksville Parks and Recreation Department's weekly recreation report provides Clarksvillians with a glimpse at the activities and events that are available from the Parks and Recreation Department for them to enjoy together as a family. This weeks highlights include:
Archery
Toddlers in Action
Zumba
R&B/Jazz Step Program
Ballroom Dancing
Walking Programs
Holiday Closures
Clarksville Parks and Recreation offering Archery Program to Youth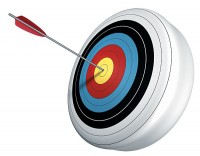 The Parks and Recreation Department is pleased to announce that a new session of the After School Archery Program (A.S.A.P) will begin January 21, 2010 at the Burt Cobb Community Center.  Pre-registration will begin January 4th.  The 8-week class will be held on Thursdays from 4-5 pm.  The cost is $10 for the entire 8-week session plus a community center ID card.
The fundamentals of archery will be taught to youth in grades 4-12.  There is space for a maximum of ten students per class.
Clarksville Parks and Recreation is able to offer this program thanks to training and financial support from the Tennessee Wildlife Resource Foundation and the Archery Trade Association.
Active Toddlers get their own time at Kleeman Center
Get ready for your toddler to have tons of fun in the Toddlers In Action class starting soon at the Kleeman Community Center. The class starts January 11, 2010 and will be held each Monday at 11 a.m.  Sign up now for the entire 8-week session and pay just $20, or pay a weekly fee of $3. All participants must have a community center ID card. Please see the center for details as we are introducing new pricing for 2010.
Toddlers in Action is open to all children ages 2-4 years and consists of fun activities that stimulate learning while encouraging positive and fun interaction with other toddlers.  This is also a great opportunity for parents or caregivers to interact with their toddler in a playful and relaxed group setting.
Plan Ahead for those New Year's Resolutions
Go ahead and make those New Year's Resolutions now and sign up for Zumba classes at the Crow Center.  The Zumba craze is sweeping the nation and offers interval training sessions that incorporate fast and slow rhythms with resistance training set to Latin music.
This 6-week program will begin in its new location at the Crow Center on Monday nights from 6:30 to 7:30 pm starting January 11, 2010.  Fees are $3 per class or $15 for the entire 6-week session plus a community center ID card.
Burt-Cobb Community Center is offering an R&B Jazz Step class on Saturday afternoons from 1 p.m. to 2:15 p.m. starting January 22, 2010. The cost is just $2 per class plus a community center ID card.  This class is so much fun you won't even realize you are working out while you dance.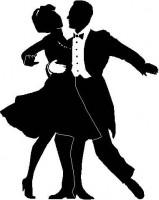 If you need a little help learning to dance Burt Cobb also has a Ballroom Dancing class that will restart its 6-week program January 26, 2010.  Beginner classes will be held Tuesdays at 5:40 pm and advanced classes will be held at 6:50 pm.  The cost will be $35 per person for the 6-week program plus a $5 community center ID card.
If getting up early to walk is your way to keep fit but you don't like the cold weather we're experiencing these days, then rise and shine early for the Morning Walker's program at Burt-Cobb Center. Join other early risers each weekday morning from 7 a.m. to 8 a.m. Do you have trouble getting up so early? There's a late morning walker program on Monday, Tuesday and Thursday mornings from 11 a.m. to 1 p.m. that's just right for you too.
Closings and Other Reminders

We want to remind participants that the Winter Gym Program at Byrns-Darden will be closed for the holidays starting December 21, 2009 through January 5, 2010.
Community Centers will be operating on modified schedules to accommodate students on Winter Break so each center will be open noon to 7 p.m. on weekdays through January 4, 2010 with the exception of our holiday closings.
Burt-Cobb Community Center will be closing January 11-17, 2010 for annual maintenance. We apologize for any inconvenience, but ID card holders may use their cards at Kleeman or Crow Center in the meantime.
The Clarksville Parks and Recreation Office and Community Centers will be closed December 24 and 25, 2009 and January 1, 2010. From our staff to you and your families, we want to wish everyone a safe and Happy Holiday week.