Americans Continue to Donate Despite Lingering Recession, Giving $142 Million to Support People in Need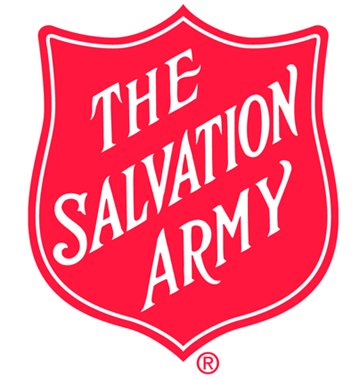 Alexandria, VA – Through strong support of U.S. donors and a united front of traditional red kettles and virtual bell-ringers, The Salvation Army raised a record $142 million during the 2010 annual Red Kettle Christmas Campaign.  The increase of just over two percent from 2009's record of $139 million raised reflects the continued determination of every American to support their neighbors during challenging economic times.
The Salvation Army's 2010 campaign employed traditional efforts with volunteers, celebrity endorsements and corporate partners such as Walmart and Sam's Club, along with new technology and social media tools to set a campaign record for the sixth year in a row.
"We've all witnessed the extreme demands the economic recession has placed on Americans during the past three years," said Commissioner William Roberts , National Commander of The Salvation Army. "This record-breaking year stands as a testament to the generosity of our neighbors, but more importantly it demonstrates the spirit of the One whose birth we celebrated. We are thankful to all those who supported the campaign for enabling The Salvation Army to continue its mission of meeting human needs."
For the 14th consecutive year, the Dallas Cowboys hosted the National Red Kettle Campaign Kickoff at Cowboys Stadium with a live performance by country superstar Keith Urban during their nationally televised Thanksgiving Day football game that reached more than 31 million Americans. In keeping with The Salvation Army's continued efforts to reach young and aspiring American philanthropists, the Red Kettle Campaign was also celebrated with the first ever "Rock the Red Kettle" concert in Glendale, CA on December 15th.  The event, in partnership with Sky Blue Group and Caruso Affiliated, featured up-and-coming performers, including Emily Osment, Ashlyne Huff, New Hollow and Honor Society.
Throughout the campaign, bell-ringers manned Red Kettles at store fronts and in shopping malls at approximately 25,000 locations nationwide. Red Kettles located at Walmart stores and Sam's Club locations raised $37 million and $5 million respectively, or 30 percent of this year's total raised in the kettles. These donations and others support a variety of programs and services including providing food, shelter, rent assistance, summer camps and Christmas assistance to the nearly 30 million Americans served by The Salvation Army each year.
The Walmart Foundation also made a direct donation of $1 million to The Salvation Army, as part of its effort to support hunger relief throughout America. The donation was used in part to support Salvation Army food service programs, which have seen an increase in demand and flat donations that has left shelves bare in some cities according to Army's recently released report "Feeding the Need 2011."  
"The Salvation Army offers an unparalleled breadth of programs and assists millions of people every year. We are proud to support their efforts during the holiday season and year-round," said Margaret McKenna, president of the Walmart Foundation. "Through donations from our customers and the Walmart Foundation's support of local food service programs, we know we are able to reach those who need our help most."
Sam's Club and The Salvation Army also partnered with Off the Field, a professional football players' wives association, to host the fourth annual Dream Drive on December 16th. Through their efforts, 10 needy families in 10 cities across the country, received $1,000 worth of food and holiday gifts, including clothes, personal items and toys from their local Sam's Club to help provide a brighter Christmas.
Kroger and its family of store banners hosted Red Kettles at nearly 2,000 store locations across the country in 2010, raising $11.8 million, or 8 percent of the campaign's total. Donations at more than 800 Big Lots stores raised $1.3 million or approximately 1 percent of the campaign's physical Red Kettle total.
"We are ever grateful for the charitable support and compassion of all our corporate partners," said Commissioner Roberts. "Through their big-heartedness, along with the generosity of the millions of Americans who gave, The Salvation Army is able to continue their work to help those in need."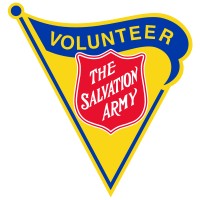 Utilizing various high-tech platforms, The Salvation Army also engaged virtual bell-ringers during the Red Kettle campaign to raise awareness, volunteerism and fundraising during a time of great need. For the sixth year in a row, donors could raise money with family, friends and colleagues through The Salvation Army's Online Red Kettle (www.onlineredkettle.org). Nearly $1.6 million was donated through this method. Other online donations in November and December, not through the Online Red Kettle system, totaled $13.7 million, a 19 percent increase over the $11.5 million raised in 2009.
The Salvation Army also developed free applications for the Apple iPhone including an all-new Online Red Kettle iPhone app and, for the second year, a virtual Red Kettle bell app that allowed users to share in the tradition of the Red Kettle Campaign by ringing a virtual bell on their phone.
In addition, The Salvation Army launched its first national text-to-give program to support the red kettles, which ran from November 21st to December 24th. The program raised $25,000 and allowed donors to text "GIVE" to 85944 to make a $10.00 donation to the Red Kettle Campaign.
Corporate partner JCPenney helped raise more than $3 million in red kettle donations across its stores. In addition, the 2010 holiday season marked the second year that JCPenney hosted The Salvation Army Angel Giving Tree online at jcp.com/angel. As the exclusive online destination for adopting Salvation Army Angels, customers could adopt, shop and ship their gifts through the ease and convenience of jcp.com. Nearly 70,000 children and seniors in need were adopted in time for Christmas – an increase of over 40 percent from when the program first launched the year before.
The Salvation Army also partnered with Hanes®, America's No. 1 Sock Brand, to deliver 1 million socks to people in need via Facebook. For every person who "liked" Hanes on Facebook (www.Facebook.com/Hanes) and clicked "Help Hanes Donate," the Hanes® donated one pair of actual socks toward its overall donation goal of 500,000 pairs (one million individual socks).
"In the 21st century people are looking for new ways to support and interact with the charities that are important to them. The Salvation Army is keeping pace so donors have a variety of options to give," said Commissioner Roberts. "The Red Kettle Campaign incorporated several aspects of the changing face of giving by raising awareness through social media and allowing the next generation of donors to give online or through their phones."
The Red Kettle Campaign, the oldest annual charitable fundraiser of its kind in the United States, helps raise money for those who need it most in communities nationwide – providing toys for kids, coats for the homeless, food for the hungry and countless social service programs year-round. From its humble beginnings as a fundraiser started by a Salvation Army captain in San Francisco in 1891, the Red Kettle Campaign has grown into one of the most recognizable and important charitable outreach efforts in the United States.
About The Salvation Army
The Salvation Army, an evangelical part of the universal Christian church established in 1865, has been supporting those in need in His name without discrimination for 130 years in the United States. Nearly 30 million Americans receive assistance from The Salvation Army each year through the broadest array of social services that range from providing food for the hungry, relief for disaster victims, assistance for the disabled, outreach to the elderly and ill, clothing and shelter to the homeless and opportunities for underprivileged children. 82 cents of every dollar spent is used to support those services in 5,000 communities nationwide. For more information, go to www.salvationarmyusa.org.