Written by U.S. Army Spc. Brian Smith-Dutton
3rd Brigade Combat Team, 101st Airborne Division PAO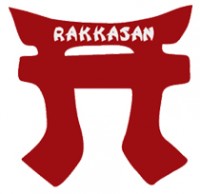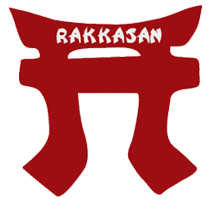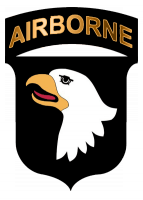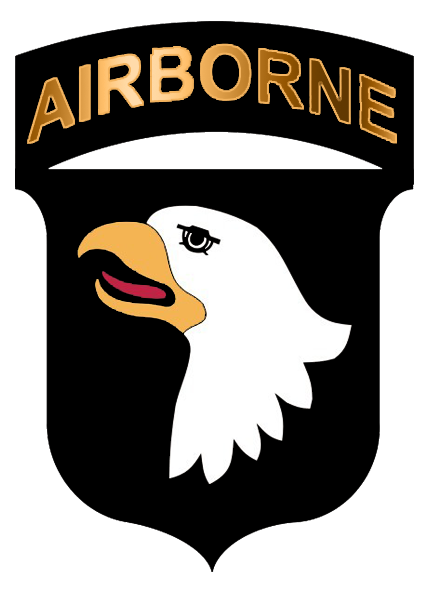 Khowst Province, Afghanistan – Most families have running traditions that strengthen their bonds.
For the last three generations, the Fay household shares something very unique.
U.S. Army Spc. Robert Fay Jr., an infantryman assigned to Company D, 3rd Battalion, 187th Infantry Regiment, 3rd Brigade Combat Team "Rakkasans," 101st Airborne Division (Air Assault), is the third Soldier to be part of the Rakkasans in his family; following in his father's and grandfather's footsteps.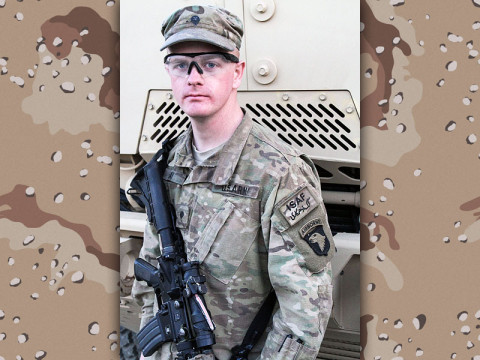 Fay Jr. stands guard in the outpost security tower, uniform rugged from a mixture of time spent at an outpost and the amount of missions he has been a part of. However, his eyes show a great amount of self pride and professionalism.
"Rakkasan, Rakkasan, Rakkasan," said Fay Jr. "That's all I heard growing up."
Fay Jr. enlisted in the Army, even during a time of war, not only as a Soldier, but as an infantryman just like the last two generations of his family had done.
Before deploying Fay Jr. was given a little piece of history to take with him into combat.
"When I got to the Rakkasans and heard of my upcoming deployment to Afghanistan," said Fay Jr. "My grandfather gave me his 11th Airborne ring and my father gave me his old Rakkasan shirt to carry with me during my deployment."
Fay Jr. speaks with great clarity and pride when talking about his father and grandfather.
"The Rakkasans gave my father and grandfather a lot of drive for success when they were with the unit," said Fay Jr. "I feel it too, I've really enjoyed my time with this unit."
"When my dad and my grandfather talked about the Rakkasans, you can hear the pride they shared after serving with the Rakkasans," Fay Jr. continued. "We are known throughout the entire Army like my grandfather told me, we're known for having the most guts."
Despite having served during different combat operations, all three men enlisted in the Army at the lowest rank, hoping to build their military careers from the ground up.
"I enlisted as an E-1 private because I wanted to work from the ground up," said Fay Jr. "I wanted to get a really good foundation of the military. My dad and his dad did it, so I wanted to do it too."
Fay is on his first deployment with more than six months in Afghanistan.
"It's amazing, when I was growing up I directly saw the Rakkasans impact on my father's life," Fay continued. "I wanted that more than anything, and now I feel that."
After talking about his family's past careers, he speaks of both his grandfather's and father's popularity among fellow Soldiers during their time in the military.
"Even to this day, I run into people who knew or served with my father," said Fay Jr. "I've been told I'm a spitting image of him."
"People will just randomly come up to me and tell me about my father and what he had done," Fay Jr. continued.
Despite being told of both his fathers and grandfathers accomplishments, Fay Jr. keeps his goal simple: Be successful.
"My best moments while deployed are when I was able to help out my fellow Soldiers in their time of need," said Fay. "Not necessarily directly with combat related situations, but with all the stress of being deployed."
"Soldiers helping Soldiers is what being a part of the Army, and being a Rakkasan, is truly about," he said.
Though the last three generations of Fay's family footsteps have been within the Rakkasans, they still have a slight difference between each of them.
Fay Jr.'s grandfather was assigned to Company C, while his father was assigned to Company A, both within the 3rd Battalion.
"Honestly, I think my family had something to do with me going to the same battalion as them," said Fay Jr. "I'm not complaining the least bit though, I love being in the same unit they had both been a part of."
As soon as Fay Jr. redeploys to Fort Campbell, KY, he plans on being greeted by both his father and grandfather.
It has been more than 23 years since his father was stationed at Fort Campbell, and more than 50 years since his grandfather was there.
"They're supposed to be there waiting for me right when I get off the plane," said Fay Jr. "I'm going to give them both a tour of Fort Campbell and show them how it's changed over the years."
"Like I said before, I really enjoy being in the Rakkasans," said Fay. "It gives me great pride to have been involved with something both my father and grandfather have been a part of."
"It is a great point of pride to me," said Fay.
"It will be something I will hold on to for the rest of my life, just like my dad and grandfather have."