Written by U.S. Army Sgt. 1st Class John D. Brown
1st Brigade Combat Team, 101st Airborne Division PAO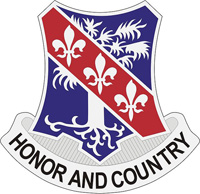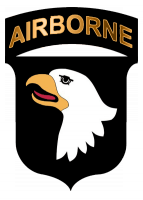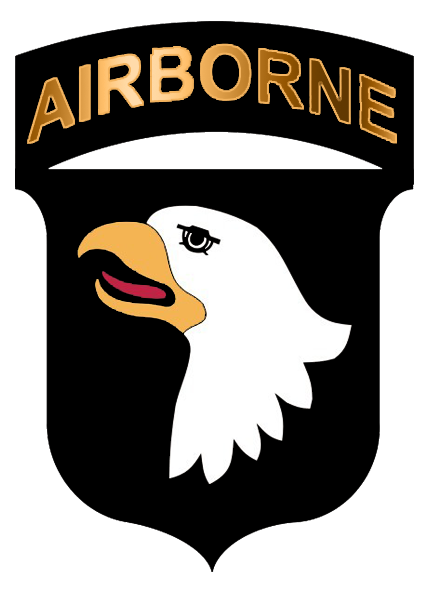 Kunar Province, Afghanistan – U.S. Army Sgt. Mimsy is a military working dog with 1st Brigade Combat Team, 101st Airborne Division, trained in personal protection and the detection of explosive devices and is currently serving in Kunar province, Afghanistan.
Military working dogs have been an indispensible asset for the armed forces since the first "K-9 Corps" began in 1942.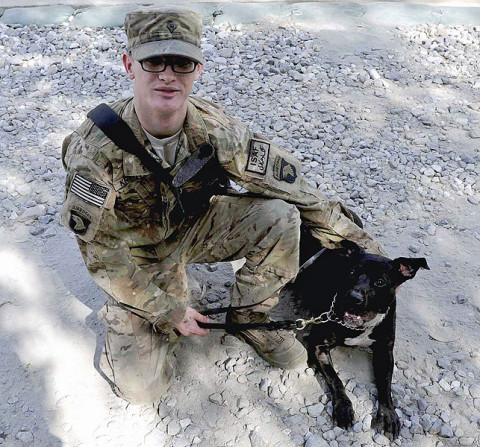 Since World War II, the U.S. Army has used thousands of these dogs, in numerous breeds, to serve as sentries, scouts, messengers and to detect mines according to the Military Working Dog Foundation.
As storied as the history of the military working dog is, U.S. Army Spc. Matt Kreutzer, a dog handler with 1st Brigade Combat Team, 101st Airborne Division, would soon learn what the bond between a handler and a working dog is all about.
During a routine foot patrol on a cool spring morning in Kunar province, Afghanistan, Kreutzer and Mimsy were searching for Improvised Explosive Devices along a clay wall as they worked their way back to the road.
"Mimsy was about 45 meters in front of me, near the corner of the wall that met the road," said Kreutzer.
Kreutzer called Mimsy back to him to keep her in sight and to check around the corner of the wall before letting Mimsy continue her search.
As Kreutzer began working his way around the wall, he found himself face-to-nose with a feral dog.
"My first reaction was to push it away, thinking of Mimsy, but as I kicked at it to get it away, it lunged at me," said Kreutzer.
Less than a year before, a U.S. Soldier died after being bitten by a rabid feral dog in Afghanistan, so Kreutzer's concern was immediate and justified.
As the feral dog attacked, the bond between K-9 and handler became the only thing that mattered.
For the last eight months, Kreutzer and Mimsy had trained together, worked together, lived together, and survived together.
Today would be no different.
Mimsy saw that her handler was in danger and reacted to save him. "Mimsy intervened right when the local dog lunged at me," said Kreutzer.
"Mimsy separated the other dog from me about 15 meters by biting it on the neck and dragging it," recalls Kreutzer.
Kreutzer said it all happened in a split second, "I called Mimsy off the local dog and she came running back to me, but when she let go to run back to me, the local dog attempted to go after Mimsy."
At this point, Kreutzer said he had no choice but to put the feral dog down in order to save Mimsy and himself from further attack.
Fortunately, neither Mimsy or Kreutzer were injured during the altercation, but Mimsy had come in contact with the blood of the feral dog so the team was flown to Jalalabad Airfield, Afghanistan and placed into quarantine.
Kreutzer said that the quarantine was just a precaution for the other military working dogs to ensure that the team didn't contract anything from the feral dog.
Today, Kreutzer says that he and Mimsy are back on the job and that the event served to strengthen the bond between them.
Kreutzer said, "She really is a one of a kind dog."