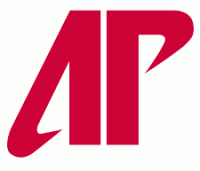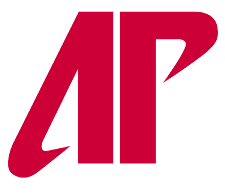 San Antonio, TX – Austin Peay State University athletics director Derek van der Merwe will fly out Thursday to represent the University, its athletic department and its ROTC program at the U.S. Army All-American Bowl, the nation's premier high school football all-star game.
The game, which features the nation's 90 best players in a classic East vs. West match-up, will played in San Antonio's Alamodome, 1:00pm, Saturday.
APSU's nationally recognized ROTC program, in particular Lieutenant Colonel Robert Gordon, chairman of the University Military Science program, nominated van der Merwe to be a part of this year's pre-football game activities and he was selected to represent APSU.
On Friday, a focus group session: "Building a Stronger Future Together" along with an afternoon U.S. Army STEM (Science, Technology, Engineering and Mathematics) Showcase, an Army Strong Zone that will provide opportunity to see the newest technologies in action and opportunity to interact with soldiers who are utilizing those technologies, including night vision, advance robotics along with command and control multi-touch enabled technologies (COMET).
"Since joining the Clarksville community in July, it has become very apparent to me that Austin Peay's relationship with the military is unique and special," said van der Merwe, who is in his first year at APSU. "With good reason, this University has been recognized as one of the friendliest military Universities in the country.
"As a new member to this community, I have an obligation to learn about the importance of this relationship and to act by creating connection in our community to Fort Campbell. I am honored to have this opportunity, I am thankful to Austin Peay's ROTC program for the nomination."
Joining the players in being honored as All-Americans and performing in the Alamodome will be the U.S. Army All-American Marching Band, comprising of 125 of the nation's finest young marching band musicians who will perform during halftime.
Selection as a U.S. Army All-American is a prestigious honor for the athletes and musicians. Chosen are those young men and women who embody the characteristics of the Army Strong Soldier – demonstrating Strength through Loyalty, Duty, Respect, Selfless Service, Honor, Integrity and Personal Courage on a daily basis.
Activities throughout Bowl Week help connect these All-American athletes and musicians with Army Soldier Heroes from around the country and provide better understanding of what it takes and what it means to be an Army Strong Soldier and an All-American.
The Army Bowl again will be telecast nationally by NBC. Last year's U.S. Army All-American Bowl, the 13th, drew a record crowd of 40,133. Past game participants include Andrew Luck, Tim Tebow, Jamaal Charles, Percy Harvin, Patrick Peterson and A.J. McCarron.