UT Martin Skyhawks vs. Austin Peay Governors
Thursday, January 2nd, 2014 | 7:00pm CT
Clarksville, TN | Dave Aaron Arena/Dave Loos Court

Clarksville, TN – On Thursday January 2nd, 2014 at 7:00pm, the Austin Peay State University men's basketball team will begin the OVC season against the UT Martin Skyhawks at the Dunn Center. UT Martin opened the OVC season, with a 70-65 loss at Jacksonville State, Monday.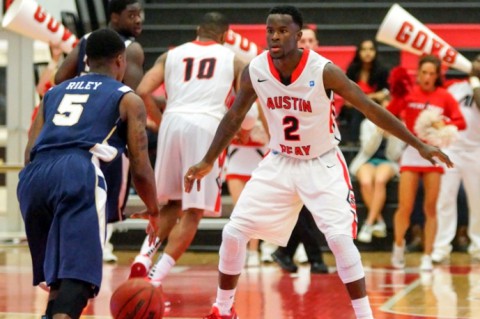 The Governors are 23-28 all-time in OVC openers, including two straight league-opening losses. This is the 94th meeting between Austin Peay and UT Martin, with the Govs holding a decisive 68-25 advantage.
The two teams split last season's decision, the Governors losing a controversial 76-74 overtime road decision at Martin, January 5th, 2013 before winning at home in the season finale, 91-58, February 2nd. The Governors have won seven of the last eight meetings between the two teams. Head coach Dave Loos is 31-11 all-time against UT Martin.
APSU Governors Basketball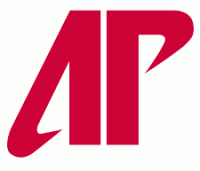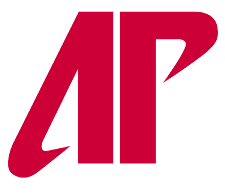 The Governors snapped a three-game losing streak with a 93-57 win against Dalton State, Monday night. They bring a 6-8 record into the contest.
Govs' senior guard Travis Betran, who had struggled during the three games leading up to Christmas break, snapped a shooting slump by going 9-of-13 from the floor, including six three pointers, in scoring 24 points.
Sophomore center Chris Horton, who tallied his 17th double-figure rebounding contest with 10 grabs against Dalton State, entered the week ranked 17th nationally in rebounding and 10th in field-goal percentage (62.5 percent).
UT Martin Skyhawks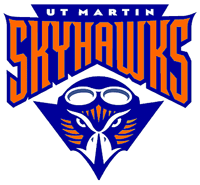 UT Martin comes in at 5-11 overall. However, the Skyhawks own two road wins, one being a 89-73 decision at Samford in early December. The Governors lost at Samford, 85-63, three days later.
Junior forward Myles Taylor, who suffered a knee injury in the season finale in Clarksville last season, leads the Skyhawks offensively at 16 ppg while guard Terrence Smith comes in at 14.1 ppg and senior forward Mike Liabo at 12.2 ppg.
Skyhawks junior guard Marshun Newell scored a career-best 21 points against Jacksonville State, Monday.
Deeper Meanings
What A Win Would Mean:
It would make the Governors 7-8 heading Saturday's contest versus OVC West Division favorite Southeast Missouri. It would make the Govs 1-0 in 2014. It would make the Govs 1-0 in OVC play. It would improve the Govs to 5-2 at home. It would improve the Govs to 69-25 against UT Martin. The Govs would move to 23-28 all-time in OVC openers, and 12-12 in conference openers under head coach Dave Loos. It would give Dave Loos a 32-11 record against UT Martin. It would give Loos a 8-1 record all-time against UTM coach Jason James. It would be Dave Loos' 460th career victory.
What A Loss Would Mean: The Govs would open 2014 at 0-1. They would open OVC play with a loss for a third straight season. They would slip to three games below the .500 mark at 6-9. It would drops APSU's home record to 4-3. It would be APSU's first home loss to UT Martin since February 5th, 2009. Loos would drop to 459-395 overall and 377-342 as the Governors head coach.
DC Milestone
The Governors' 93-57 win against Dalton State was the 350th win in the Dunn Center (350-144, .709).
Heating Up
Austin Peay's 69.8 percent field-goal percentage (37-53) against Dalton State was the second highest by an OVC team this season, trailing only Morehead State's 72.3 percent shooting against Chattanooga.
Climbing The Ladder
With his nine three-point attempts (six makes) against Dalton State, senior guard Travis Betran became the 17th Governor to reach 300 career three-point attempts (309).
Betran's 24 points moves him passed 700 career points. He now sits at 719 in his two seasons.
Betrain Rolling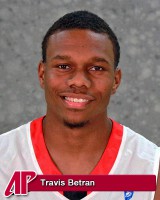 A game after Cory Arentsen knocked down seven three pointers against East Tennessee, Travis Betran tied his career single-game high for three-pointers made with six (Southeast Missouri, January 3rd, 2013) against Dalton State.
He also tied his single-game high for assists with six (Murray State, February 2nd, 2013), He tied his season scoring best with 24 (Youngstown State, November 11th).
Triggamonmics
Will Triggs' four rebounds against Dalton State it propelled him past 500 in his career and made him the 27th Governor to pass that milestone.
In addition, his Triggs' five free-throw attempts lifted him past Nick Stapleton (1998-02) for 10th all-time in free throw attempts (422).
Dee Dee Dishes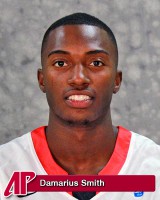 Junior guard Damarius Smith tied his career high with 12 assists against Dalton State. He originally set the mark against Liberty, December 14th.
It was the third time this season he has recorded double-digit assists.
Taking Advantage
Making his career's second start with Ed Dyson (knee) out, sophomore wing Cory Arentsen grabbed seven rebounds against Dalton State, breaking his previous single-game career high of four (Murray State, January 12th, 2013).
His five assists also were a career single-game high (4, West Carolina, November 20th, 2012).
Board Work
With his 10 rebounds against Dalton State–his 17th career double-digit rebound effort, Chris Horton has led or been the Govs' co-leader in rebounds in all 14 games this season.
He is averaging 9.9 rpg for the season.
Telling Number
When the Govs committed 19 turnovers against Dalton State it was the first time in eight games this season they won when committing 18 or more turnovers.
Assisted Living
The Govs' 27 assists against Dalton State shattered their season best, originally set against Oakland City in the opener and later tied against Youngstown State. The 27 assists were the most by the Governors since they had 30 against Brescia, December 28th, 2010.
Media Center
Radio: Governors Radio Network
Play-by-Play: Greg Walker
Analyst: David Loos
WVRY 105.1-FM
www.letsgopeay.com
Television: Peay Nation Broadcasting
Play-by-Play: Ethan Fisher-Schmidt
Analyst: Mark Owens