Clarksville, TN – Austin Peay State University, along with 634 other Division I and Division II institutions will be anxious to see how their recruiting has gone with the National Letter of Intent signing date for prospective student-athletes for the upcoming 2014-15 school year taking place this week on April 16th.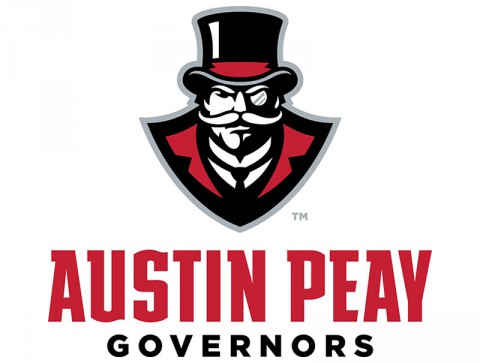 The April 16th initial signing date will include the sports of men's and women's basketball, volleyball, golf, soccer, baseball, tennis and softball at Austin Peay.
An as each sport listed about is different, so are their needs heading into the signing date.
For some like men's basketball, coach Dave Loos will be looking to add multiple players for just about every position on the floor – with some more of a look to the future need, while some will be needed right away.
"We're probably looking at signing four and we're looking at each position," Loos said. "We would like to sign a freshman point guard, who would be behind DeeDee (Damarius Smith), but also be a guy that we feel good about that he could be the starter — be the future point guard — but also a guy that sees reality that DeeDee is a senior and the (his) first year he will play limited minutes.
"But that's not to say if he does come in beats him out that he can start, but that's hard to find. That's what we're looking for, a guy that's good enough to be a starter."
The wing and post positions that need to be filled will be more of a 2014-15 need.
"We'll also sign a big that will fill the (graduating) Will Triggs scholarship," Loos said. "At the wing we have a freshman and a junior college guy in mind there, then after that, the next best player and that will probably be in the wing category — a pure shooter, somebody that can make a three."
For some teams like Stephanie Paris' softball team, the signing period will be used to add experienced players to go with a large crop of freshmen that were singed in the early period.
"We signing nine in the early period, but we will be signing two junior college players this week," Paris said. "One will be a utility type of player and the other a pitcher.
"We signed two freshmen (pitchers) in the fall so having a juco will be helpful, with us losing two seniors after this year in Lauren de Castro and Taylor Mills, and be an everyday type of pitcher for us. It will be nice to have a pitcher that has a couple of years' experience at the college level."
For some, like women's golf and women's basketball, signing day will be a chance to pick up that final piece of the puzzle heading into the summer.
"We signed three early and we were very happy with those three," women's basketball coach Carrie Daniels said. "But here in the late signing period we're going after the best one that we could find and the best fit for our team.
"With the new additions we're going to have in the fall, I think they are going to be players that are going to come in and compete for playing time, get us some depth — not only a the post position — but also at the guard position to give us some players that can knock down some perimeter shots, score off the dribble and mix it up in the post or face up out of that position as well."
Said women's goal coach Sara Robson: "We're looking to sign one during this period, with a couple of potential walk-ons to be finalized later this summer.
"Recruiting for golf, if you can be done in the early signing period is ideal. We only lose two (players) this year, so we really didn't need to bring in more than two and with the walk-on we'll still have eight or nine on the squad, which is pretty good."
So no matter you taste in sports at Austin Peay, coaches and fans will be looking forward to officially seeing who will and will not cast their lots with the Governors and Lady Govs on April 16th, in hopes of putting them over the top and putting them in contention for Ohio Valley Conference championships.