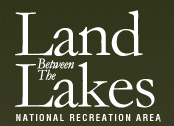 Golden Pond, Ky – Land Between The Lakes National Recreation Area invites the public to join them on a walking tour of the Pisgah Bay Project Area. The tour will begin at the North Welcome Station, rain or shine, at 8:00am on Thursday, May 22nd, 2014. Vehicles will caravan from there to tour areas where similar treatments have been implemented. Interested public are advised to wear walking shoes and bring their own snacks, water, tick repellant, and sunscreen.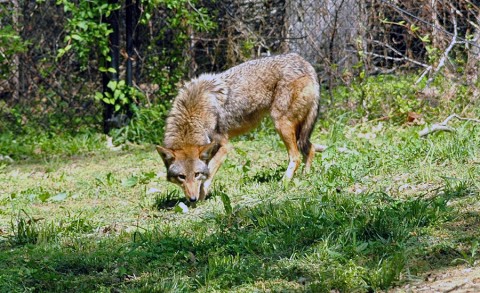 Pisgah Bay Project Summary:
The Pisgah Bay Interdisciplinary Team plans to integrate ecology, education, recreation, wildlife, heritage, and silviculture–the science of forest management–to restore the oak-hickory and Shortleaf Pine tree stands native to the area. In addition, plans include removing invasive species. Proposed actions on approximately 5,160 acres include prescribed fire, herbicide treatment of non-native invasive species, and timber treatments. These actions will open up the canopy and allow sunlight to reach the forest floor.
Other proposed actions to stop degradation of the landscape include a reroute of approximately 2.7 miles of the North/South Trail and improvement of conditions on approximately 31.7 miles of Forest Service roads. Four miles of high clearance Forest Service roads in the Project Area have been identified as causing degradation within the watershed.
Popular trails and recreation areas lie within the Project Area, including the North/South Trail, Hillman Ferry Campground, Hillman Heritage National Recreation Trail, Star Camp, Pisgah Point, Birmingham Ferry, and Woodlands Trace National Scenic Byway.
The Forest Service, U.S. Department of Agriculture, manages Land Between The Lakes National Recreation Area in partnership with Friends of Land Between The Lakes in Western
Kentucky and Tennessee. The National Recreation Area provides environmental education, outdoor recreation, lake access, and land management for the public to enjoy.
Visitors are encouraged to review the official website at www.lbl.org or call 800-LBL-7077 or 270-924-2000 for event listings, updates on programs and policies, safety information, maps, temporary trail and road closures, and more.
Follow Land Between The Lakes on Twitter @LBLScreechOwl or @LandBtwnLakes and Friends of Land Between The Lakes on Facebook at https://www.facebook.com/LBLFriend. To sign up for an events e-newsletter, email . USDA is an equal opportunity provider and employer.