APSU Sports Information

Clarksville, TN – For the second year in a row, Austin Peay State University women's track and field team will send two representatives to the NCAA East Preliminary Round, May 29th-31st, in Jacksonville, Florida in hopes of advancing to the NCAA Outdoor Track and Field Championships.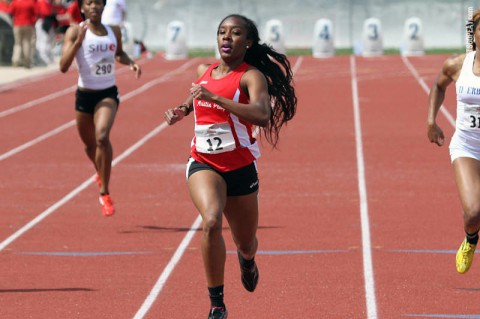 Sophomore Breigh Jones makes it back-to-back appearances in the 400m event.
She advanced to the quarterfinals last season and eventually earned a trip to the US Junior National event and a spot on the Junior Pan American Games team last summer after breaking the school record with a 53.75 run in the opening round in Greensboro, North Carolina.
This year, Jones' 54.08 at the Ohio Valley Conference Outdoor Championships qualified her 42nd in the 48-woman field; she entered 47th last season but turned in her season's two best times during the Preliminary Rounds. The Memphis native ranks 13th among sophomores in the field at North Florida.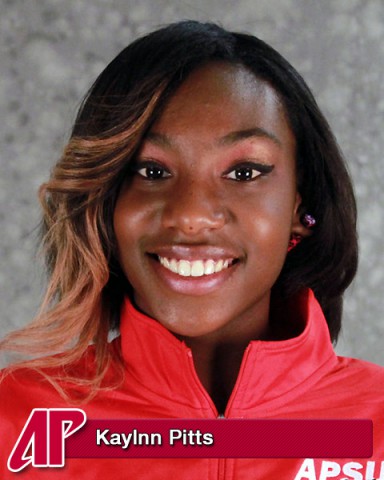 After having no freshmen advance to the Preliminary stage since Keyvia Davis in 2008, Austin Peay will have a first-year competitor on the scene in back-to-back years with Kaylnn Pitts scheduled to compete in the triple jump. The Woonsocket, Rhode Island native is in thanks to her school-record 12.63m leap at the OVC Outdoor Championships, which qualified her 45th in the field.
The eighth-ranked freshman among qualified triple jumpers, Pitts will be the first Austin Peay field athlete to find her way into the Preliminary field since Molly Bartkiewicz and Carrie Burggraf each represented Austin Peay in the pole vault in 2010. She is the first jumper to advance to Regional action since Davis and Leeann White in 2008.
"This will be a great experience for these two," said head coach Doug Molnar. "It's great to get Pitts in there as a freshman and get her some experience. Breigh made it into the quarters last year and hopefully her experience will help her a lot. We were a little disappointed that we didn't sneak one of the relay teams in, but that will give us something to shoot for next year."
Eastern Kentucky also will send two individuals to the East Preliminaries, while Murray State will have one representative and Tennessee State will send a relay team.
In the West, Southeast Missouri (seven individuals), SIU Edwardsville (four) and Eastern Illinois (two) will each send multiple individuals to Fayetteville, Arkansas.
Check back with www.LetsGoPeay.com later for more information on Jones and Pitts' journey to the NCAA Preliminary.

Video