159th Combat Aviation Brigade Public Affairs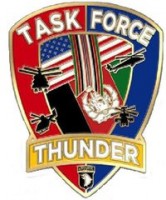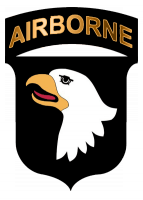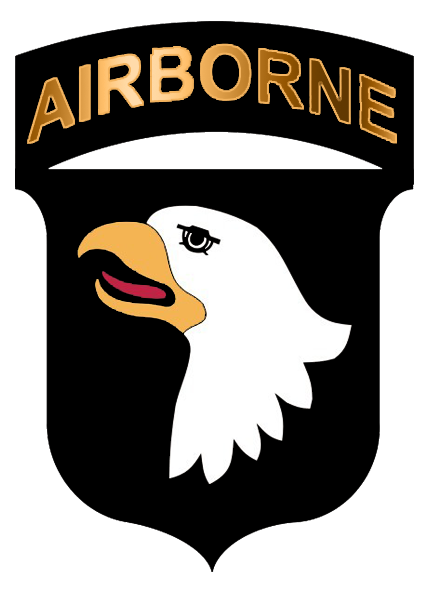 Afghanistan – "Finish the Fight!" This is the motto of the combative instructors from Task Force Thunder.
These simple, yet absolutely appropriate words of advice convey the mission of all U.S. Soldiers, and particularly, the mission of his enthusiastic trainees. Spc. Samuel Lam and Sgt. Jose Mercado, both with TF Thunder, are Level III Certified Basic Combatives Course Instructors.
Students from two Brigades, Task Force Thunder (Fort Campbell, KY) and Task Force Odin (Fort Hood, Texas) enrolled in their Basic Combatives Course Level 1.
The Soldiers from both Task Forces were eager to enhance their military training and change the pace of their daily schedules while deployed to Bagram Air Field Afghanistan.
The Modern Army Combatives Program was established in 1995 and continues to evolve with the changes of modern warfare and equipment that is worn by the Soldiers of today.
The Modern Army Combatives Level 1 Course is designed to teach Soldiers the basics of self defense and to familiarize them with the challenges of hand to hand combat under stress and while wearing all of their assigned protective equipment such as Vest, Ammo pouches, Weapons and other worn equipment. The Combatives Course consisted of written tests, technique tests, drills and getting punched in the face.
When asked what his expectations were of the course Spc. Randy Phillips, Satellite Communications Systems Operator, Task Force Thunder stated "To get punched in the face."
"To broaden my knowledge of Basic Combatives and learn grappling techniques," said 1st Lt Aaron Hermes, Supply Officer, Task Force Thunder.
At the end of the class the Soldiers were surveyed to discover if expectations were met and their answers were: Yes, yes and yes! Even though some admit they didn't win every fight, Soldiers raved about the warm-ups to the grappling and clench drills.
Soldiers returned with footage of either winning or losing their battle that day or a new technique they learned. As the Primary Instructor, Specialist Lam fostered an exciting and intense training environment for students from Enlisted to Officer.
Amidst the punching, slapping, choking and sweat- he also ensured that structure and professionalism in the training would allow the course to serve its main purpose is to build teamwork, respect and teach discipline.
On graduation day Sgt. Jonathan Sykes, Operational Law Sergeant, communicated what he learned from the class, "Technique conquers strength." Throughout a Soldiers career, there are many events –like deployments for example- that affect a Soldier's mental and physical strength.
It is the way in which the Soldier deals with these physical and metaphorical battles that ensures success or failure in dealing with adversity.