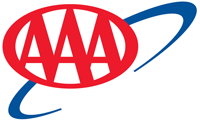 Tampa, FL – The violence in Iraq caused plenty of pain at the pump for U.S. motorists last week. Throughout the last seven days, the average price for a gallon of regular unleaded rose 5 cents in Florida and Tennessee, and 6 cents in Georgia.
"Motorists will be relieved to see that the average price for gasoline came to a screeching halt over the weekend," said Mark Jenkins, spokesman, AAA – The Auto Club Group. "Unfortunately, the unrest in Iraq is likely to continue influencing prices in the near future."
Although the U.S. gets very little petroleum from Iraq, concerns of a supply disruption ten days ago boosted oil prices, which has a domino effect on the price of gasoline. "The price of oil influences about two-thirds the price of gasoline," Jenkins continued. "When the price of oil surges, retailers have to pay more for gasoline and that higher cost is then passed along to motorists."
West Texas Intermediate settled on Friday at $107.26 a barrel on the NYMEX. Although this is the highest settlement since September 18th, it's only a 35-cent markup from last week, compared to a $4.25 increase the week before.
"Gas prices would typically be falling right now, but the conflict in Iraq is the main thing driving them higher," Jenkins continued. "Until a resolution is reached, prices could remain elevated throughout summer. However, there's no reason to panic, as prices are still 10-15 cents cheaper than what we paid in February."
Current and Past Price Averages
Regular Unleaded Gasoline
| | | | | | | |
| --- | --- | --- | --- | --- | --- | --- |
| | Sunday | Saturday | Week Ago | Month Ago | Year Ago | 2014 Peak Price |
| National | $3.68 | $3.68 | $3.66 | $3.65 | $3.58 | $3.70 (2/28) |
| Florida | $3.62 | $3.62 | $3.57 | $3.63 | $3.52 | $3.76 (4/18) |
| Georgia | $3.61 | $3.61 | $3.55 | $3.63 | $3.45 | $3.70 (4/30) |
| Tennessee | $3.47 | $3.47 | $3.42 | $3.45 | $3.34 | $3.52 (4/26) |