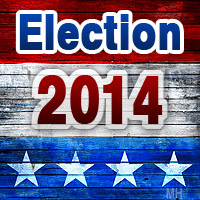 Clarksville, TN – Credo Amouzouvik, U.S. Congressional democratic candidate for Tennessee District 7 has been visiting the counties in the district and is set to speak at the Clarksville Association of Realtors' 2014 Political Candidate Forum today in Clarksville Tennessee.
Credo believes that consistent contact with constituents and an open flow of communication be-tween government leaders and their constituents is essential to a successful term in office. "Visiting the counties puts me in touch with the people so that they can share how they feel about current policies and politics affecting them," says Amouzouvik (Credo). "When it comes to healthcare, education, jobs and the economy; I want them to share that with me."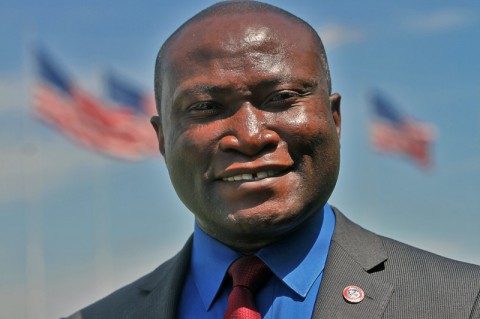 Communicating with constituents is something that Credo believes Republican incumbent, Marsha Blackburn has failed to maintain.
"Marsha has tremendously failed to effectively represent her constituents in the Tennessee 7th District," says Credo, "Despite their efforts to contact her, there are some places in the District that have never seen her, some have only seen her around election time during her 12 years in office."
Better communication with constituents is not the only thing that Credo wants to change in the district, but he also wishes to decrease unemployment rate, increase wages of educators and funding for public education and secure benefits for our country's veterans.
Credo himself is a U.S. Army veteran, who was critically wounded in Iraq. He most recently visited the veterans in Perry County to discuss some of the issues with them.
"I was glad to visit with the Perry County Veterans and thank them for inviting us," says Credo. "I was touched by the issues that the people brought to my attention, especially how our veterans have been so neglected by our legislation."
Credo also says that he has an "open door policy". He hopes that the citizens of Tennessee District 7 will also contact him with any questions, testimonies, or ideas they may have. "I want my constituents to know that I am carrying your voice, and not my own," says Credo.
If there is anyone who would like Credo to visit their county or organization, simply contact the his office at 931.206.8303 or email him at .
"While I know many of the issues and the things that are going on in our district," says Credo. "I want the public to know that anyone can reach me to discuss the issues, share their testimony, and voice their concerns."
Apart from the event today, Credo will be visiting Humphreys County, Hardeman County and Maury County in the coming weeks and hopes to visit all counties in the district before the conclusion of the primary elections.
For more information, visit www.credoforcongress.com