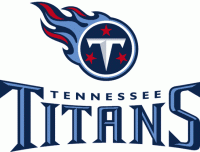 Nashville, TN – Heavy rains blanked LP Field Saturday night as the Tennessee Titans (1-0-0) took on the Green Bay Packers (0-1-0) in their preseason opener. Conditions were not ideal for head coach Ken Whisenhunt's first game as a Titan. Whisenhunt was named head coach on January 13th, 2014.
Behind 13-60 in the fourth quarter, Tennessee had the ball on their on 20. In four plays, the Titans moved the ball down to the Packers 7. From there, running back Jackie Battle took it in for a 7 yard touchdown. Kicker Brett Kern connected on the extra point to give the Titans a 20-16 lead over Green Bay. It would be the last points scored in the game.
"Well, conditions were pretty tough. It's something that we get a chance to look at and work on," stated Whisenhunt. "We had some mistakes, but we made some good plays. We had some guys that made some plays.  I thought Daimion Stafford made some good plays out there on defense."
One of the highlights in the game for the Titans was right after the two minute warning in the 2nd quarter. Tennessee had 3rd and 2 on the Green Bay 48. Charlie Whitehurst drops back to pass, but has to roll out to his left to avoid the pass rush. He then avoids a sack, rolls back to his right and finds running back Bishop Sankey on the right at the line of scrimmage. Sankey takes off for a 23 yard run that ended at the Green Bay 25.
Tennessee won the opening toss and deferred to Green Bay. The Packers took their opening drive and marched down the field 64 yards for a touchdown. James Starks burst through the middle of the Titans line for a 20 yard scamper into the end zone.
Titans quarterback Jake Locker was in the game for two series. He was 1 of 2 for 5 yards.
"It was a lot of water. Given the circumstances, we were able to move the ball a little bit running it," said Locker. "We would have liked to do a little better in the passing game, but it's something that we know we can work on going forward."
Packers starting quarterback Matt Flynn had 5 completions in 10 attempts for 49 yards. Running back James Starks had 49 yards on 6 rushes.
Running back Bishop Sankey made his debut Saturday night as a Titan. He had 13 attempts for 37 yards. He also had 3 catches for 38 yards and a touchdown. The rookie scored his first NFL touchdown on a 5 yard pass from Whitehurst in the 3rd quarter. Sankey showed bursts of speed on this rainy night was well as the ability to get yards after contact.
The Titans defense started slow, giving up the opening drive touchdown to the Packers. After that, they stepped it up. The Tennessee defense stopped  Green Bay on the next seven possessions until giving up a 12 yard rushing touchdown to running back Rajion Neal.
"Obviously, we would have loved to come out and play great football that first series and get a three-and-out," said Titans' linebacker Wesley Woodyard. "We had to go back out there and Titan up and play our defense, play the Titans' defense. We didn't do that the first drive, the second drive we did."
When asked about the weather, Woodyard stated, "It's football weather. Any weather is football weather. This is my first time playing in a rainy, rainy game like this. It's good practice."
The Titans next preseason game is Friday, August 15th at the Mercedes-Benz Superdome against the New Orleans Saints. Kickoff is at 7:00pm CT.
Game Scratches
Tennessee Titans
#46 LB David Gilbert
#79 DE Marcus Dixon
#90 DL Antonio Johnson
#93 DL Mike Martin
Green Bay Packers
#12 QB Aaron Rodgers
#27 RB Eddie Lacy
#40 S Tanner Miller
#42 S Morgan Burnett
#46 TE Colt Lyerla
#67 T/G Don Barclay
#84 WR Jared Abbrederis
#87 WR Jordy Nelson
#98 DT Letroy Guion
#99 DE Jerel Worthy
Box Score
| | | | | | |
| --- | --- | --- | --- | --- | --- |
| | 1 | 2 | 3 | 4 | Final |
| Green Bay Packers | 7 | 0 | 6 | 3 | 16 |
| Tennessee Titans | 6 | 0 | 7 | 7 | 20 |
Green Bay Packers

Passing
CP/AT
YDS
TD
INT
S. Tolzien
8/12
124
0
0
M. Flynn
5/10
49
0
0
C. Rettig
1/3
10
0
0
Rushing
ATT
YDS
TD
LG
J. Starks
6
49
1
20T
R. Neal
5
39
1
15
D. Harris
7
18
0
11
L. Perkins
10
18
0
9
S. Tolzien
1
13
0
13
M. Flynn
3
9
0
5
M. Hill
2
1
0
1
C. Rettig
1
-1
0
-1
Receiving
REC
YDS
TD
LG
C. Harper
2
55
0
38
B. Bostick
1
24
0
24
K. Dorsey
3
23
0
13
D. Adams
2
22
0
13
A. Gillett
1
21
0
21
M. White
1
12
0
12
J. Perillo
1
10
0
10
R. Rodgers
1
10
0
10
D. Harris
2
6
0
6
Fumbles
FUM
LOST
REC
YDS
D. Adams
2
1
1
0
M. Flynn
1
0
1
-2
M. Hyde
1
0
1
0
S. Tolzien
1
0
1
0
J. Doughty
0
0
1
0
J. Rolle
0
0
0
0
Kicking
FG
LG
XP
PTS
M. Crosby
1/1
32
1/1
4
Punting
NO
AVG
I20
LG
T. Masthay
5
35.0
2
51
Kickoff Returns
NO
AVG
TD
LG
D. Harris
2
31
0
40
K. Dorsey
1
23
0
23
R. Neal
1
22
0
22
Punt Returns
NO
AVG
TD
LG
D. Adams
2
4
0
8
M. Hyde
1
0
0
0
Tennessee Titans
Passing
CP/AT
YDS
TD
INT
C. Whitehurst
10/15
94
1
0
Z. Mettenberger
4/7
87
0
1
J. Locker
1/2
5
0
0
Rushing
ATT
YDS
TD
LG
B. Sankey
13
37
0
9
S. Greene
4
20
1
13T
D. McCluster
3
19
0
10
C. Whitehurst
3
11
0
9
J. Battle
2
9
1
7T
A. Andrews
2
4
0
3
Z. Mettenberger
3
3
0
5
J. Locker
2
2
0
2
Receiving
REC
YDS
TD
LG
B. Robiskie
1
38
0
38
B. Sankey
3
38
1
23
T. Thompson
3
33
0
18
C. Coffman
1
26
0
26
I. Williams
1
16
0
16
J. Battle
1
11
0
11
M. Mariani
2
8
0
11
M. Preston
1
7
0
7
J. Hunter
1
5
0
5
J. Schepler
1
4
0
4
Fumbles
FUM
LOST
REC
YDS
J. Locker
1
0
1
-2
Z. Mettenberger
1
1
0
0
C. Whitehurst
1
0
1
-1
Z. Gooden
0
0
1
0
Kicking
FG
LG
XP
PTS
M. Bonani
0/0
0
1/2
1
T. Coons
0/0
0
1/1
1
Punting
NO
AVG
I20
LG
B. Kern
6
37.8
2
58
Kickoff Returns
NO
AVG
TD
LG
M. Mariani
1
13
0
13
Punt Returns
NO
AVG
TD
LG
M. Mariani
0
0
0
0