Tennessee Titans (1-3) vs. Cleveland Browns (1-2)
Sunday, October 5th, 2014 | Noon CDT
Nashville, TN | LP Field | TV: CBS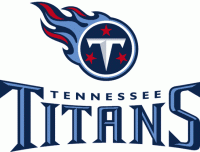 Nashville, TN – The Tennessee Titans (1-3) return home this week to play their first of two consecutive games at LP Field (capacity 69,143). Kickoff against the Cleveland Browns (1-2) is scheduled for noon CDT on Sunday, October 5th.
This week's game will be televised regionally on CBS, including Nashville affiliate WTVF News-Channel 5. Andrew Catalon will handle play-by-play duties, while Steve Beuerlein and Steve Tasker will serve as analysts.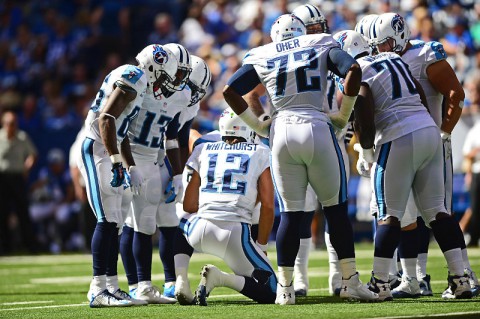 The Titans Radio Network, including Nashville flagship 104.5 The Zone, will broadcast the game across the Mid-South with the "Voice of the Titans" Mike Keith, analyst Frank Wycheck, gameday host Rhett Bryan and sideline reporter Jonathan Hutton.
Tennessee Titans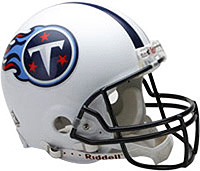 The Titans have played on the road against a 2013 playoff team in three of this season's first four weeks. They began 2014 with a win at the Kansas City Chiefs and then suffered a home-opening loss against the Dallas Cowboys, their one opponent in September that did not make the postseason last year. Then, in Week 3, they lost on the road at the Cincinnati Bengals.
Last week the Titans traveled to the Indianapolis Colts, where Andrew Luck passed for 393 yards and four touchdowns en route to a 41-17 Colts victory. The Colts accumulated 498 net yards on offense and possessed the football for more than 42 minutes, compared to 261 yards and a 17:39 time of possession for the Titans.
Under center for the Titans, Jake Locker was unable to play against the Colts due to a right wrist injury he suffered against the Bengals. Filling in was ninth-year veteran Charlie Whitehurst, who was added via free agency during the offseason and had not started a contest in the regular season since 2011 as a member of the Seattle Seahawks. Against the Colts, Whitehurst was 12-of-23 passing for 177 yards with one touchdown and one interception. He added 40 yards on five rushing attempts.
The Titans now hope to turn around their recent skid with three out of four October games at LP Field, where the team has a record of 72-49 in 16 seasons. After Cleveland, the Titans will host the Jacksonville Jaguars, travel to meet the Washington Redskins, and then play the Houston Texans in Nashville before their Week 9 bye.
Cleveland Browns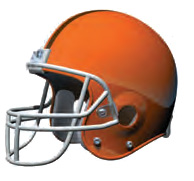 Like the Titans, the Browns are in the their first season with a new head coach at the helm. Mike Pettine was hired in January after one season as defensive coordinator with the Buffalo Bills, where he helped his unit finish 10th in total defense in 2013. Prior to his time in Buffalo, Pettine spent four years as the defensive coordinator with the New York Jets.
Pettine's team will be rested as they prepare for the Titans. They enjoyed a bye last week after getting off to a 1-2 start, including losses at the hands of the Pittsburgh Steelers and Baltimore Ravens. Their victory came at home in Week 2 against the New Orleans Saints.
Browns starting quarterback Brian Hoyer played turnover-free football in the first month of the season, passing for 716 yards and three touchdowns without an interception or fumble.
"A Crucial Catch" Breast Cancer Awareness Game
At the game, the Titans will support October's National Breast Cancer Awareness Month in a variety of ways, including honoring breast cancer survivor and Titan True member Cheryl Cole as the 12th Titan Sword of Honor recipient.
Players and coaches will wear pink equipment and apparel, and game balls with pink ribbon decals will be used.
Nurses For Newborns "Community Baby Shower" Drive
Additionally, the Titans are teaming up with Nurses for Newborns Foundation (NFNF) for their annual Community Baby Shower Drive at LP Field. Fans are asked to bring selected baby items to help mothers in need throughout Middle Tennessee and drop their donations off at one of several drop sites outside of the stadium before the game.
The items most needed include diapers, wipes, bottles, sippy cups, formula, blankets, electrolyte solution, clothing, infant Tylenol or Motrin, infant thermometers and saline nose drops.
Titans-Browns Series At Glance
Overall series (regular & postseason): Browns lead 33-29
Regular season series: Browns lead 33-28
Postseason series: Titans lead 1-0
Total points: Titans 1,208, Browns 1,218
Current streak: Two wins by Titans
Titans at home vs. Browns: 13-18
Titans on road vs. Browns: 16-15 (including 1-0 in playoffs)
Longest winning streak by Titans: 6 (1995-01)
Longest losing streak by Titans: 9 (1970-74)
Titans vs. Browns at LP Field: 3-2
Last time at LP Field: Browns 9 at Titans 28 (12/7/08)
Titans vs. Browns at Cleveland Browns Stadium: 4-1
Last time at Cleveland Browns Stadium: Titans 31 at Browns 13 (10/2/11)
First time: Oilers 14 at Browns 28 (11/22/70)
Ken Whisenhunt's record vs. Browns: 2-0
Mike Pettine's record vs. Titans: 0-0
Ken Whisenhunt's record vs. Mike Pettine: 0-0
A Titans Victory Would
Improve Ken Whisenhunt's career record as a head coach to 51-56 (including playoffs).
Improve Jake Locker's career record as a starting quarterback to 10-12 or improve Charlie Whitehurst's career record as a starting quarterback to 2-4.
Give the Titans a regular-season home record of 73-49 in 16 seasons at LP Field.
What To Look For This Week
S Michael Griffin (23 career interceptions) needs one interception to tie Zeke Moore for ninth place on the franchise career interceptions
list.
QB Jake Locker (4,659 career passing yards) needs 280 passing yards to pass Matt Hasselbeck (4,938) for ninth place on the franchise's top 10 passing yards list.
LT Michael Roos (147 career games) can pass former Oilers LB Robert Brazile (147) for 11th place on the franchise's all-time
games played list.
KR Leon Washington (6,940 career kickoff return yards) needs 60 kickoff return yards to become the second active player to reach 7,000 (Darren Sproles) kickoff return yards and the 11th player in NFL history to reach 7,000.
KR Leon Washington needs one kickoff return for a touchdown to become the NFL's all-time leader (currently tied with Josh Cribbs for first in NFL history with eight).
WR Nate Washington (273 receptions with the Titans) needs one reception to pass Drew Bennett (273) for ninth place on the team's
all-time list.
WR Nate Washington (4,024 receiving yards with the Titans) needs 10 more receiving yards to surpass Drew Bennett's total (4,033) for eighth place in franchise history.
WR Kendall Wright (1,881 career receiving yards) needs 119 receiving yards to reach 2,000 for his career.
Titans-Browns Series History
This week's game marks the 62nd all-time meeting in the regular season between the Titans and Browns. In the previous 61 outings, the Browns own a 33-28 advantage, including separate nine- and six-game winning streaks by the Browns.
The Titans' nine-game losing streak against the Browns from 1970-74 is tied for the longest in franchise history (Oakland, 1966-73). Additionally, the clubs have played one playoff game, a 24-23 Wild Card win by the Oilers in 1988.
The Titans enter this week's game on a two-game winning streak against the Browns. In 2008, they dealt the Browns a 28-9 defeat at LP Field, rushing for 235 yards and clinching a playoff berth in the process.
The last time the Titans and Browns clashed was Week 4 of the 2011 campaign at Cleveland Browns Stadium. In that game, Matt Hasselbeck completed three touchdown passes in the first half, including an 80-yarder to tight end Jared Cook, and the Titans enjoyed a 31-13 victory.
The two teams met for the first time in 1970, when as a part of the AFL-NFL merger, the Browns moved from the NFL Century Division to the AFC Central, where they would compete with the Oilers/Titans as divisional foes for 32 seasons. The series was interrupted after the 1995 season as a result of the former Browns moving to Baltimore to begin play as the Ravens.
A new team was granted to Cleveland to begin play once again in 1999. The new version of the Browns kept the old team's name, records and logos and was once again a member of the AFC Central until divisional realignment in 2002 sent them to the AFC North and the Titans to the AFC South.
Titans-Browns: The Last Meeting
Tennessee Titans 31 at Cleveland Browns 13
Sunday, October 2nd, 2011
Cleveland Browns Stadium, Cleveland, Ohio
| | | | | | |
| --- | --- | --- | --- | --- | --- |
| | 1 | 2 | 3 | 4 | Final |
| Tennessee Titans | 7 | 14 | 10 | 0 | 31 |
| Cleveland Browns | 3 | 3 | 0 | 7 | 13 |
On a windy afternoon in Cleveland in the fourth week of the 2011 season, the Titans used several big plays to defeat the Browns 31-13.
Matt Hasselbeck completed three touchdown passes in the first half, including an 80-yarder to tight end Jared Cook, and running back Chris Johnson rushed for 101 yards on 23 carries.
Defensively, the Titans were tested by 40 completions on 61 pass attempts by Colt McCoy—both single-game records against the Titans/Oilers. It helped the Browns total 416 yards on 87 offensive plays and gave them a time of possession of 36:53.
McCoy passed for 350 yards, but his lone interception proved costly. With the Titans ahead 24-6 in the third quarter, the Browns drove to the Tennessee 29-yard line. McCoy looked for Peyton Hillis, but safety Jordan Babineaux—filling in for the injured Chris Hope (forearm)—intercepted the pass at the three-yard line and raced 97 yards for a touchdown.
The Browns would add their first touchdown of the game in the fourth quarter on a 10-yard pass from McCoy to tight end Benjamin Watson. But the Titans defense kept the Browns off the scoreboard the rest of the game, denying Cleveland's offense twice on fourth downs.
The Browns took their only lead of the game midway through the first quarter. A 25-yard pass from McCoy to Greg Little set up a 48-yard field goal by Phil Dawson.
However, Dawson's ensuing kickoff went out of bounds, and the Titans took over at their 40-yard line. Johnson gained 25 yards on a rushing play, and Hasselbeck found Lavelle Hawkins for an 18-yard pass to convert a third down. Two plays later, Hasselbeck and tight end Craig Stevens connected for a 12-yard touchdown and a 7-3 lead.
The Browns moved into Titans territory again after a pair of Titans penalties and a 27-yard reception by running back Montario Hardesty. Dawson booted a 51-yard field goal to make the score 7-6.
On the Titans' next play from scrimmage, Hasselbeck found Cook across the middle, and Cook sprinted down the sideline for the 80-yard score.
The score remained 14-6 until late in the second quarter. The Titans took possession with 1:35 on the clock, and a 57-yard reception by Nate Washington put the Titans at the four-yard line. On the next play, Hasselbeck threw to Damian Williams for a touchdown and a 21-6 lead.
The Titans drove 46 yards on 11 plays in the third quarter, and Rob Bironas booted a 39-yard field goal to make the score 24-6. The Browns then mounted their drive that would end abruptly with Babineaux's interception.
Despite having less than a third of McCoy's number of attempts, Hasselbeck was efficient, completing 10 of 20 passes for 220 yards and a passer rating of 108.3.
Tennessee's first-round draft pick, Jake Locker, made his professional debut as the team attempted to run out the clock late in the fourth quarter.