APSU Sports Information Office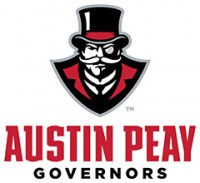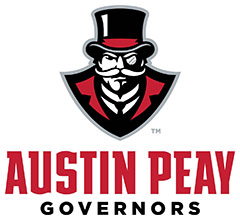 Clarksville, TN – Austin Peay State University officially will introduce the 2014-15 squads, 7:00pm, Thursday, October 16th at the Peay Basketball Preview, presented by Wendy's.
Governors Club members, season-ticket holders and basketball fans alike will have an opportunity to preview Austin Peay's men and women's teams in a light-hearted mixed scrimmage at the Dunn Center. The "Peay Team" – Austin Peay basketball broadcast duo of Greg Walker and David Loos – will be on the bench during the scrimmage.
Leading up to the Preview, the duo will host a mock draft with Coaches Dave Loos and Carrie Daniels during one of their Sports Talk Shows, broadcast each Monday and Thursday, 4:00pm-6:00pm.
Fans will be treated to a Wendy's chili dinner and the opportunity to win a pair of basketball season tickets for the upcoming season. Austin Peay students, meanwhile, will have a chance to qualify for a PeayNutsConnect Spring Semester Book Scholarship.
The event formally known as Midnight Magic had a different tone when it served as a tip-off to the first official practice for the Governors and Lady Govs basketball teams. NCAA rule changes have created a lengthened preseason calendar, allowing the Governors to start last Saturday morning while the Lady Govs began Sunday.