Austin Peay (3-10) at Eastern Kentucky (5-5)
Saturday, January 3rd, 2014 | 3:00pm CT
Richmond, KY | McBrayer Arena

Richmond, KY – The new year brings a clean slate as Austin Peay women's basketball team opens Ohio Valley Conference play with a 3:00pm (CT), Saturday contest at Eastern Kentucky.
The Lady Govs will look to start their second season on a positive note, but will have to do so against one of the OVC's top defensive teams.
The Colonels allowed their nonconference opponents to score just 61.1 points per game, a mark that was second-best in the league.
Austin Peay has had no trouble scoring offensively, averaging 70.4 points per game (third in the OVC), but has struggled to stop teams from scoring, allowing 75.7 points per game (11th in the OVC).
The turning of the calendar year also will give Austin Peay an opportunity to leave a 3-10 nonconference record behind. The Lady Govs ended the 2014 calendar year with a 63-54 loss at Central Arkansas, December 30th, it's lowest offensive output of the campaign.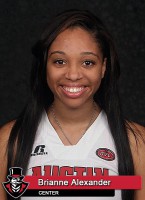 Freshman Brianne Alexander impressed in her APSU debut, scoring 13 points and grabbing five rebounds in 17 minutes off the bench.
On the season, junior guard Tiasha Gray is making a splash in the national rankings as she ranks among Division I's top 25 in steals (3.4 pg, 8th), assists (6.0 pg, 14th) and scoring (20.0 pg, 24th). Nationally, she is the only player to rank among the top 25 in all three of those categories.
Gray also became just the 10th Division I player to record a triple-double this season, notching the feat against Saint Louis, November 19th.
Eastern Kentucky Colonels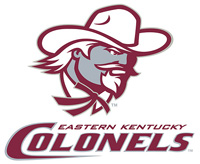 Eastern Kentucky returns to action after a 12-day break, dropping a 70-56 decision to Richmond, December 21st, in its last outing prior to the holiday. Junior guard Shameekia Murray scored 16 points off the bench in that loss and is second on the team with 10.5 points per game.
Sophomore guard Michaela Hunter leads the Colonels with 14.2 points per game with nine double-digit scoring outings in the team's first 10 games. Junior forward Shelly Harper ranks seventh among OVC rebounders with 7.3 rebounds per game entering conference play.
Last Season's Meeting vs. Eastern Kentucky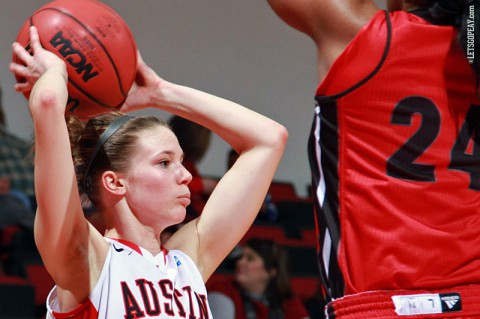 A late surge almost pushed Austin Peay State University women's basketball team past Eastern Kentucky, but the Lady Govs were unable to get over the hump against the Colonels, falling 79-71 on Senior Night.
Neither squad shot particularly well from the floor; the Colonels shot just 35.6 percent (26-of-73) for the game, barely outpaced by the Lady Govs 37.1 percent (23-of-62) mark.
Both teams were even more woeful from beyond the arc, with Eastern Kentucky hitting 17.6 percent (3-of-17) compared to Austin Peay's 14.3 percent (2-of-14).
With both squads engulfed in poor shooting nights, ball control was at a premium and in that, Austin Peay was undone.
Nineteen Lady Govs turnovers led to 18 Colonel points, while Austin Peay scored just two points off nine Eastern Kentucky miscues.
Tiasha Gray led the Lady Govs with 17 points and added eight boards. Nicole Olszewski, Beth Rates and Tearra Banks also found their way into double figures for Austin Peay.
Eastern Kentucky's Marie Carpenter, the second-leading scorer in the OVC entering the game, finished with a game-high 29 points, while Michaela Hunter scored added 20 for the Colonels.
The More You Know
An Austin Peay Win Would: End its two-game losing streak… Break its six-game OVC losing streak carried over from last season… Be its first victory against Eastern Kentucky since January 2nd, 2012, snapping a three-game losing streak… End a three-game losing streak in OVC openers… Improve Daniels' record to 92-167 overall… Make the Lady Govs 445-640 overall since 1976-77.
An Austin Peay Loss Would: Extend its losing streak to three games… Extend its OVC losing streak to seven games… Be its fourth-straight loss to Eastern Kentucky… Be its fourth-straight OVC-opening loss… Drop Daniels' record to 91-168 overall… Make the Lady Govs 444-641 overall since 1976-77.
APSU Lady Govs on the Web
Live Video: www.OVCDigitalNetwork.com
Live Statistics: www.EKUSports.com
Next Team Up
Jacksonville State | Thursday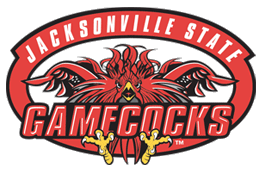 Austin Peay's OVC opening-stretch doesn't get any easier as it travels to red-hot Jacksonville State for a 5:30pm (CT), Thursday contest. The Gamecocks ended nonconference play with the OVC's only winning mark, posting a 8-3 record.
That mark included a win at Alabama that started a six-game win streak.