Written by Guy Webster
NASA's Jet Propulsion Laboratory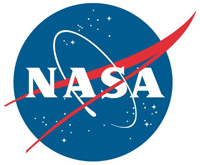 Pasadena, CA – After avoiding use of the rover's flash memory for three months, the team operating NASA's 11-year-old Mars Exploration Rover Opportunity has reformatted the vehicle's flash memory banks and resumed storing some data overnight for transmitting later.
The team received confirmation from Mars on March 20th that the reformatting completed successfully. The rover switched to updated software earlier this month that will avoid using one of the seven banks of onboard flash memory.
Some of the flash-memory problems that prompted the team to adopt a no-flash mode of operations in late 2014 were traced to Bank 7.
The remaining six banks provide more nonvolatile memory capacity than the rover has used on all but a few days since landing on Mars in January 2004.
In the no-flash mode of operations, Opportunity continued conducting science investigations and driving, but transmitted each day's accumulated data before powering down for overnight conservation of energy. Flash memory is nonvolatile, meaning it retains data even without power. Opportunity also uses random access memory, which retains data only while power is on.
Last week, Opportunity completed examination of unusual rocks it found at an overlook to its "Marathon Valley" science destination. The rover is approaching an elongated crater called "Spirit of St. Louis" on the path to Marathon Valley. As of March 23rd, Opportunity has 47 yards (43 meters) remaining to drive before its odometry passes the distance of an Olympic marathon race.
"Opportunity can work productively without use of flash memory, as we have shown for the past three months, but with flash we have more flexibility for operations," said Opportunity Project Manager John Callas of NASA's Jet Propulsion Laboratory, Pasadena, California. "The rover can collect more data than can be returned to Earth on any one day. The flash memory allows data from intensive science activities to be returned over several days."
Marathon Valley was selected as a science destination because spectrometer observations from orbit indicate exposures of clay minerals. Before entering the valley, Opportunity will observe Spirit of St. Louis Crater, which holds an interior rock structure rising higher than the crater rim.
As of March 16th, Opportunity has driven 26.192 miles (42.152 kilometers) since it landed on Mars in January 2004. A marathon is 26.219 miles (42.195 kilometers).
JPL, a division of the California Institute of Technology in Pasadena, manages the Mars Exploration Rover Project for NASA's Science Mission Directorate in Washington. For more information about Spirit and Opportunity, visit:
http://marsrovers.jpl.nasa.gov
You can follow the project on Twitter and on Facebook at: