Written by Sgt. Samantha Stoffregen
1st Brigade Combat Team, 101st Airborne Division (AA) Public Affairs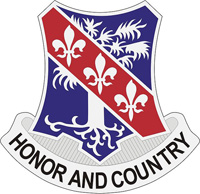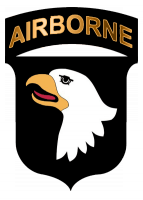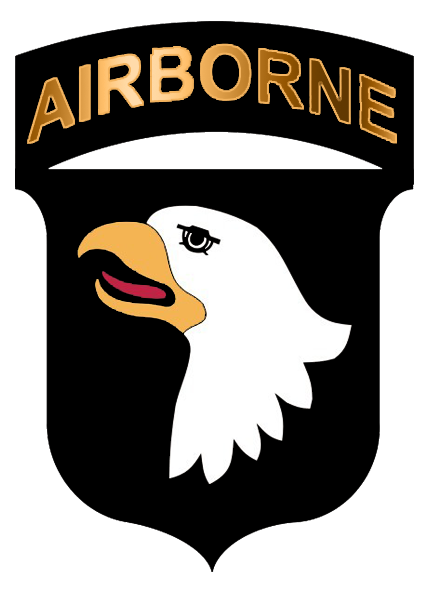 Fort Campbell, KY – It is not often that an officer will stand in a unit's formation as a junior Soldier and return years later to take command of that same formation. For Lt. Col. Phillip Borders, that is exactly what happened.

Borders joined the 326th Brigade Engineer Battalion, 1st Brigade Combat Team, 101st Airborne Division formation for the second time when he took command two years ago, his first time more than 15 years ago.

During that time, the 326th BEB underwent several changes, which Borders described as a transformation.

"When Command Sgt. Maj. (Ramon) Fisher and I took command two years ago, we were a pure engineer battalion under 36th Engineer Brigade wearing a different patch," Borders said. "Sapper Eagles you have come a long way."

Borders and Fisher, the 326th BEB outgoing command sergeant major, relinquished their command and responsibility at a ceremony February 5th, 2015.

"Lt. Col. Borders and Command Sgt. Maj. Fisher transitioned the 326th BEB into one of the first brigade engineer battalion's in our Army and our division," said Lt. Col. Carl Bergmann, deputy commander of 1st BCT. "They transformed the battalion from engineers to a multifaceted enabler battalion that fights along side their infantry and cavalry brothers in combined arms maneuver while it supports the brigade with world class expertise in engineer, signaler and military intelligence capabilities."
Bergmann spoke proudly of the accomplishments both Borders and Fisher achieved during their two-year command.
"It is clearly evident as we look upon this formation of Sapper Eagles that your leadership has positively instilled discipline, pride and determination into a force that is ready to answer the nation's call," Bergmann said. "You are a great command team and have developed and led an unbelievable team of Soldiers and leaders."
As the formation bid farewell to one command team, they then welcomed in Lt. Col. Eric Crispino and Command Sgt. Maj. Jerimiah Gan as the new 326th BEB command team.
"With the departure of the Borders and Fishers, we gladly welcome the Crispinos and Gans," Bergmann said. "Welcome to the Club. Gentlemen, your rendezvous has just begun, savor every minute of it."
Borders left his Soldiers with one final thought as his time as Sapper Eagle 6 concluded.
"Approximately 17 years ago, Sgt. Fisher and Lt. Borders were sitting in this formation," Borders said. "One of you Sapper Eagles out there is the future Sapper Eagle 7 and 6. I am both humbled and honored for the opportunity to be part of a great team. Rudi and I will always consider ourselves part of the Sapper Eagle family. Once a Sapper Eagle, always a Sapper Eagle!"
Sections
News
Topics
101st Airborne Division, 1st Brigade Combat Team, 325th Brigade Engineer Battalion, Carl Bergmann, Eric Crispino, Fort Campbell KY, Jerimiah Gan, Phillip Borders, Ramon Fisher, Samantha Stoffregen, Sapper Eagle