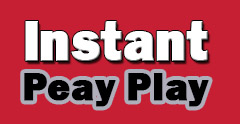 Clarksville, TN – For the past few years, Austin Peay State University's women's indoor and outdoor track and field team has been among the best in the Ohio Valley Conference and results of their season-opening indoor meet shows they should be primed to again be among the elite in the OVC.
The Lady Govs opened their indoor season on December 5th in Nashville, at the Vanderbilt Indoor Opener, finishing with five top-five finishes and 11 more top-10 results in 11 events, as Austin Peay and Vandy were joined by nine other teams – including OVC members Belmont, Murray State, Tennessee State and Tennessee Tech.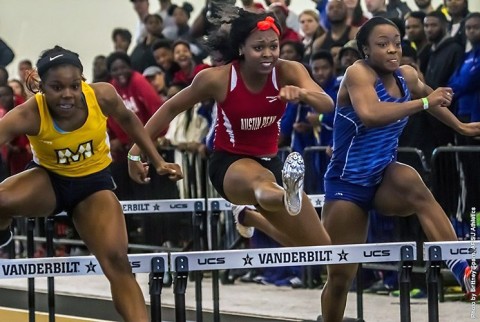 One of Austin Peay's 2015 NCAA East Preliminary qualifiers, Chancis Jones (Jr., Chattanooga, TN) picked up where she left off last season with a third-place finish in the long jump – with a distance of 5.86m, which has a personal best and longer than any long jump recorded by a Lady Gov all of last season.
Two Lady Govs and a relay team posted fourth-place finishes, with Kymmalett Ross (senior/Eureka, CA) posting a personal-best in the 60m dash, with a time of 7.62, while Myiah Johnson (junior/Memphis, TN) matched that finish in the 60m hurdles, with a time of 8.72.
Austin Peay's 4×400 relay team rounded out the Lady Govs fourth-place finishers, with a time of 3:52.17.
The final top-five finish came in at the 400m distance, with Terri Morris (junior/Nashville, TN) posting a time of 56.67 – beating all of her times from last year.
Austin Peay also posted two other top-10 finishes in the 400m, with Allysha Scott (sophomore/Memphis, TN) coming in eighth (57.43) and Ross 10th (57.72).
Rounding out the Lady Govs top-10 finishes on the track included Sonja White's (sophomore/Clarksville, TN) ninth-place outcome at 200m (25.52) and 10th-place finishes by Michaela McGhee (junior/McDonough, GA) in the 800m (2:23.18) and Unjula Lester (junior/Arlington, TN) in the mile (5:19.46).
Austin Peay had four other top-10's in field events, with Michella Carter (senior/Memphis, TN) coming in sixth in the shot put (12.02m), while freshman Nia Gibbs-Francis (Ft. Campbell, KY) took ninth in the high jump (1.61m) – which matched the indoor best from last season for the Lady Govs.
Dascha Hix (freshman/Ft. Campbell, KY) and Savannah Amato (freshman/Delaware, OH) tied for 10th place (3.45m) in the pole vault – the best height by any Lady Gov in an indoor meet in five years.
Overall, if this meet had been a points' meet, the Lady Govs would have scored in 11 different events. That balance should and could make them a factor come the end of February at the OVC Indoor Championships and again in May at the Outdoor Championships.
The Lady Govs are off until after the Christmas break, with their next action coming at the Ed Temple Invitational at Tennessee State on January 10th.