Tennessee (5-4) vs. Gonzaga (7-3)
Saturday, December 19th, 2015 | 11:00pm ET (10:00pm CT)
Seattle, WA | Keyarena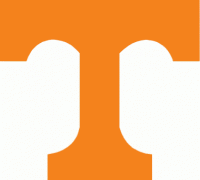 Knoxville, TN – Tennessee heads to the West Coast for the first time in six years when it takes on Gonzaga in the annual Battle in Seattle on Saturday night. The Vols and Bulldogs tip off at 11:00pm ET (10:00pm CT) on ESPNU.

The cross-country trip comes on the heels of an 81-62 win for Tennessee (5-4) over Florida Atlantic on Wednesday night. The victory snapped a three-game skid for the Volunteers and improved their home record to a perfect 5-0. UT is still seeking its first win away from Knoxville under head coach Rick Barnes — an ailment it will seek to remedy as it makes only its second-ever appearance in the Emerald City.

With 24 points against FAU, senior guard Kevin Punter Jr. has now scored 20-plus points in six consecutive contests. That streak is the longest since Chris Lofton ran off six straight in 2006. Punter leads the Vols and ranks second in the SEC in scoring with 23.0 points per game.

Senior Armani Moore scored 17 points on Wednesday night, pushing his season average to 15.8 ppg. He is also Tennessee's leading rebounder at 7.3 rpg and is one block shy of moving into sole possession of 13th place on UT's all-time blocked shots list. Fellow senior Devon Baulkman is also averaging double figures through the first nine games of the season, putting up 10.7 per game. Robert Hubbs III, averaging 15.3 ppg, is expected to miss his third consecutive game after undergoing an arthroscopic procedure earlier this month.

Gonzaga — located in Spokane, Washington — hosts the Battle in Seattle each of the last 12 seasons and holds an 8-4 record in the event. The Zags and Vols will face off in another neutral site game next season in Nashville.
A Win Would
Even Tennessee's all-time series vs. Gonzaga at 2-2. Give the Vols their first win away from Knoxville under first-year head coach Rick Barnes. Improve UT's all-time record in the Pacific Time Zone to 16-12. Improve Tennessee's all-time record against current members of the West Coast Conference to 9-5.
About Gonzaga
Gonzaga (7-3) was once again the preseason favorite to win the West Coast Conference regular season title in the annual poll of the WCC's 10 head coaches. The Bulldogs received all nine possible first place votes. The Zags are in their 17th season under the guidance of head coach Mark Few and have wins over Washington, UConn and Washington State this year.

Though currently unranked, Gonzaga entered the year with its highest USA Today Coaches Poll preseason ranking (12th) since 2011-12.

Last season, he Bulldogs won their 14th regular-season title in the last 15 years and advanced to the NCAA Tournament for the 17th straight year, marching to the second Elite Eight appearance in program history (1999). Along the way the Bulldogs established a program and WCC record with 35 victories.

Preseason National Player of the Year and 2015 All-American forward Kyle Wiltjer (16.8 ppg, 54.0 FG%, 6.2 rpg), senior center Przemek Karnowski (10.9 ppg, 62.6 FG%, 5.9 rpg) and sophomore forward Domantas Sabonis (9.7 ppg, 66.8 FG%, 7.1 rpg) earned preseason All-WCC honors for Gonzaga.

Born and raised in Portland, Wiltjer spent his first two collegiate seasons at Kentucky and was named the 2013 SEC Sixth Man of the Year. Sabonis is the son of FIBA Hall of Famer and Naismith Memorial Basketball Hall of Famer Arvydas Sabonis, who starred for the NBA's Portland Trailblazers from 1995-2003. Karnowski has only played in five games this season due to a back injury.
Last Meeting with Gonzaga
Gonzaga swingman Matt Bouldin tied a career high with 26 points to help the Zags upset the 15th-ranked Vols, 89-79, in overtime on January 7th, 2009, at Thompson-Boling Arena. With 26 seconds left in regulation, Tyler Smith hit a layup for Tennessee to tie the game at 73. Bouldin missed a shot at the other end of the floor, and Vols big man Wayne Chism came up with the ball in the ensuing scramble. But UT couldn't get it to the Vols' end of the floor before time expired.
It was all Gonzaga in the extra period, as Austin Daye hit a 3-pointer and four free throws to help the Zags grab their second win over the Vols on the season. Daye had 20 points, and GU center Josh Heytvelt added 15 points and 12 rebounds.
Gonzaga's victory broke a 37-game home winning streak for Tennessee, the second longest such streak among Division I programs behind Notre Dame's 43-game streak. Gonzaga jumped out to an early 6-0 lead, but guard Cameron Tatum answered with 14-straight points for the Vols.
Tennessee led by 15 points in the first half off a 3-point shot by Tatum with 8:17 left. Tatum scored a career-high 22 points, tying his previous high of 19 points by halftime. Smith added 17 points, and Chism had 15 points and grabbed a career-high 19 rebounds.
Gonzaga had previously defeated the Vols, 83-74, on November 30th in the Old Spice Classic championship in Orlando, FL.
UT Vols Triumphed in 2007 Battle in Seattle
Gonzaga has hosted a non-conference opponent at the Battle in Seattle for each of the past 12 seasons. This year's clash marks a rematch of the 2007 event, in which 11th-ranked Tennessee defeated the Bulldogs 82-72. It is one of only four losses for the Zags in the event's history.

In that 2007 clash, six Vols scored in double figures, led by JaJuan Smith's 18 points. Sophomore forward Tyler Smith totaled 11 points, 11 rebounds and six assists. Tennessee had 20 assists and 10 turnovers, while the Bulldogs had 11 assists and 18 turnovers (which UT converted to 28 points).

Matt Bouldin led the Zags with 21 points.
Wiltjer no Stranger to Vols
Gonzaga redshirt senior forward Kyle Wiltjer has faced the Vols four times previously, going 3-1 against Tennessee as a member of the Kentucky Wildcats from 2011-13. He was the 2013 SEC Sixth Man of the Year. Wiltjer's most recent matchup with Tennessee saw the Vols beat the 25th-ranked Wildcats by 30 points, 88-58, on February 16th, 2013, in Knoxville. He totaled 18 points and six rebounds in the loss.
In his four games against the Big Orange, Wiltjer averaged 10.5 points and 4.3 rebounds while shooting .448 overall, .357 from 3-point range and .917 from the free-throw line.
Tennessee on the West Coast
This is Tennessee's first trip to the West Coast since December 19th, 2009, when it lost to Southern California, 77-55, at the Galen Center in Los Angeles. The Volunteers are 15-12 all-time in the Pacific Time Zone. That includes a 10-5 mark in California, a 1-3 record in Nevada, a 3-4 record in Oregon and a 1-0 record in Washington.
Tennessee's only previous appearance in the state of Washington was its 82-72 win over Gonzaga in the 2007 Battle in Seattle (December 29th, 2007).
Seattle Sports Fan know Schofield's Big Brother
Vols true freshman Admiral Schofield is the younger brother of Atlanta Falcons linebacker/defensive end O'Brien Schofield. Seattle sports fan may recognize O'Brien's name, as he was a member of the Seattle Seahawks' 2014 Super Bowl XLVII championship team.
This season marks O'Brien Schofield's seventh year in the NFL.
Barnes Familiar with Few
Vols head coach Rick Barnes on his relationship with Mark Few: "I think I met Mark for the first time back when I was at Clemson. It may have been the first or second year at the Top of the World tournament up in Alaska. He was the assistant coach, and they beat us. We've gotten to know each other ,and he's a wonderful person and great guy. We just kind of clicked a little bit, but that was the first time I would've met him. I think that would've been my third year at Clemson… maybe in 1995 or 1996."
Vols S.O.S. Fourth Nationally
Through the games of Wednesday, December 16th, ESPN's Basketball Power Index (BPI) rated Tennessee's strength-of-schedule as the fourth-toughest in the nation, trailing only Georgia, UCLA and Dayton. UT was one of five SEC teams with a top-20 SOS.
Broadcast Information
TV | ESPNU
Play by Play: Eric Rothman
Analyst: Corey Willimas
Reporter: Jill Montgomery
Producer: Evan Schlaff
Radio | Vol Network
Play by Play: Bob Kesling
Analyst: Bert Bertelkamp
Engineer: Tim Berry
Satellite Radio
Sirius
Channel 81 (Gonzaga feed)
XM
Channel 81 (Gonzaga feed)
Online/Mobile
www.UTsports.com
Free audio stream only
www.WatchESPN.com
Free video stream
Sections
Sports
Topics
Admiral Schofield, Alaska, Armani Moore, Atlanta Falcons, Austin Dave, Bert Bertelkamp, Bob Kesling, Bulldogs, California, Cameron Tatum, Chris Lofton, Clemson, Corey Willimas, Dayton, Devon Baulkman, Domantas Sabonis, Eric Rothman, ESPN, ESPNU, Evan Schlaff, Florida Atlantic, Georgia, Gonzaga, Jill Montgomery, Josh Heytvelt, Kentucky, Kevin Punter Jr., Keyarena, Knoxville TN, Kyle Wiltjer, Matt Bouldin, National Basketball Association, National Football League, NBA, NCAA tournament, Nevada, NFL, Notre Dame, O'Brien Schofield, Oregon, Orlando FL, Portland Trailblazers, Przemek Karnowski, Rick Barnes, Robert Hubbs III, Seattle Seahawks, Seattle WA, SEC, Sirius Radio, Southeastern Conference, Super Bowl, Tennessee, Tennessee Vols, Thompson-Boling Arena, Tim Berry, Tyler Smith, UCLA, UConn, USA Today Coaches Poll, UT Vols, Vol Network, Vols, Volunteers, Washington, Washington State, Wayne Chism, West Coast Conference, XM Radio