Tennessee (7-5, 0-0 SEC) at Auburn (6-5, 0-0 SEC)
Saturday, January 2nd, 2016 | 2:00pm ET (1:00pm CT)
Auburn, AL | Auburn Arena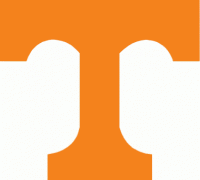 Knoxville, TN – With 2015 now in the rear-view mirror, Tennessee turns its attention to Southeastern Conference play when it travels to Auburn on Saturday. Tipoff against the Tigers is slated for 2:00pm ET (1:00pm CT) on CBS.
The Vols (7-5) closed out its pre-conference schedule on Tuesday as it battled back to defeat a pesky Tennessee State squad, 74-69, at Thompson-Boling Arena. The victory was the second straight come-from-behind effort for Tennessee, which used an 11-3 run over the final 3:26 to erase a three-point TSU lead and seal the win. A similar effort was needed on December 22nd when UT closed out a 76-67 win over ETSU with a 15-2 spurt over the last four minutes.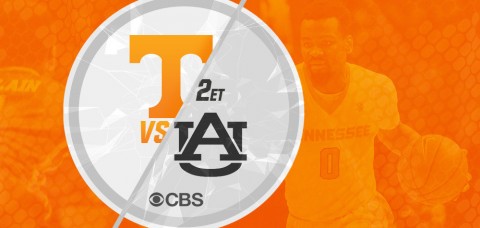 With those victories, Tennessee carries a two-game winning streak into its SEC-opener against an Auburn program it has defeated eight consecutive times dating to 2009.
That streak includes three wins on the Plains, the most recent coming in March of 2014 when the Vols bested the Tigers by an 82-54 count.
With conference play getting underway, UT will look for continued contribution from senior leaders Kevin Punter Jr. and Armani Moore, not to mention the continued offensive surge of sophomore guard Detrick Mostella.
Punter heads into the SEC lid-lifter as the conference's second-leading scorer, averaging 22.2 points per game. He scored 23 in the win over Tennessee State to give him 20-plus points in eighth of his last nine games.
At 15.0 ppg, Moore is second on the squad in scoring and also paces the Vols on the glass with 8.1 rebounds per game. He has grabbed double-digit rebounds in each of his last two games, including 14 against TSU.
Mostella has provided a spark off the bench for Tennessee over the last three games, averaging 15.3 ppg over that span. After posting 17 points against Gonzaga (December 19th), Mostella continued the hottest scoring streak of his young career by putting up 13 against ETSU and 16 against Tennessee State.
Auburn (6-5) will have had a break of just over a week when the ball is tipped on Saturday. The Tigers' last game came on Christmas Day at the Hawaiian Airlines Diamond Head Classic — a 79-67 loss to the host Hawai'i. Auburn went 1-2 in three games in Honolulu.
Following Saturday's game, Tennessee returns to Knoxville for two home, SEC contests next week. The Vols play host to Florida on Wednesday night before taking on the Aggies of Texas A&M on Saturday.
About the Auburn Tigers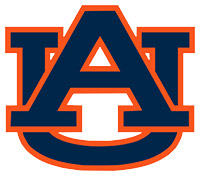 Auburn is 6-5 (0-0 SEC) in its second season under head coach Bruce Pearl. Pearl coached the Vols for six seasons from 2005-11, posting a 145-61 (.704) record. In the preseason, the media picked Auburn to finish 10th in the SEC standings.
The Tigers have lost their last three of their last four games and own an RPI of 81. They are 4-1 at home. Auburn makes 9.8 3-pointers per game, to rank 25th among all Division I teams this season. Tigers junior Kareem Canty (19.3 ppg, 2nd in SEC) makes 3.82 triples per game, which ranks fourth in the country.
Tigers forward Cinmeon Bowers (12.5 ppg, 9.7 rpg) ranks fourth in the SEC in rebounding and has double-doubles in six of AU's last nine games. Auburn forward Tyler Harris (14.0 ppg, 8.4 rpg) is the younger brother of #VFL Tobias Harris (2010-11), who was a Freshman All-American in his lone season at Tennessee and currently starts for the Orlando Magic as a fifth-year pro.
No player on Tennessee's current roster has ever experienced a loss to Auburn.
Conference Lid-Lifters
The Volunteers have won 13 of their last 16 SEC openers. The losses came at Arkansas in 2011, vs. Kentucky in 2003 and vs. Ole Miss in 2013. Last season, Tennessee opened SEC play by winning on the road at Mississippi State by a score of 61-47 (January 7th, 2015).
During his 17-year head coaching tenure at Texas, Rick Barnes was 13-4 in conference openers, including an 8-3 mark on the road. Tennessee was predicted to finish 12th out of 14 teams in the 2016 SEC race this season by an SEC and national media voting panel.
Last Meeting with Auburn
In a rugged battle, Tennessee captured a 71-63 victory over Auburn January 31st, 2015, at Thompson-Boling Arena in Knoxville.
Junior Armani Moore posted his fourth double-double of the season with a career-high 19 points and tied his career-high with 13 rebounds. Junior Kevin Punter Jr. netted 17 points. Current Miami Heat guard Josh Richardson, a senior for the Vols last season, added 15, and junior Derek Reese had 11.
Tennessee's 11-0 run midway through the second half put the Vols in front for good, 60-52, keyed by Punter's right-side corner 3-pointer with 8:39 left in the second half.
Moore scored six points in one second of game action to give Tennessee a 45-43 lead with 13:04 left in the second. Moore hit a short jumper in the lane on which Auburn's Trayvon Reed was called for a flagrant-two foul and was ejected after a flying elbow to Moore's face. Moore proceeded to make both free throws and then hit a layup as action continued.
The Vols led 33-29 at the half as Punter had 10 points for UT and point guard Tahj Shamsid-Deen netted 10 for the Tigers. Auburn's leading scorer, KT Harrell, finished with a team-high 16 points for the Tigers.
Mostella in a Groove
Sophomore guard
Detrick Mostella
is Tennessee's second-leading scorer over the Vols' last two games, averaging 15.3 points per game while playing 20.7 minutes off the bench. The Decatur, Alabama, native was averaging 3.4 points through UT's first nine games before scoring 15 against Gonzaga (December 19th), a team-high 17 points vs. ETSU (December 22nd) and 16 vs. Tennessee State (December 29th).
Those three outings mark the first time Mostella has ever scored at least 10 points in consecutive games. Mostella is 6-for-13 from 3-point range in UT's last three games (.462), but he is also attacking the rim and shooting .526 on two-point field-goal attempts.
Broadcast Information
TV | CBS
Play by Play: Carter Blackburn
Analyst: Clark Kellogg
Producer: Jonathan Segal
---
Radio | Vol Network
Play by Play: Bob Kesling
Analyst: Bert Bertelkamp
Engineer: Tim Berry
---
Satellite Radio
Sirius: Channel 108 (AU feed)
XM: Channel 90 (AU feed)
---
Online/Mobile
www.UTsports.com
Free audio stream only
www.WatchESPN.com
Free video stream