Tennessee (9-9, 2-4 SEC) vs. #24/#18 South Carolina (17-1, 4-1 SEC)
Saturday, January 23rd, 2016 | 12:01pm ET/11:01pm CT
Knoxville, TN | Thompson-Boling Arena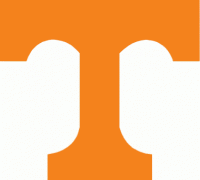 Knoxville, TN – Tennessee wraps up its final homestand of the season on Saturday, playing host to the 24th-ranked South Carolina Gamecocks at Thompson-Boling Arena. Tipoff is slated for 12:00pm ET/11:00pm CT on the SEC Network.
After beginning the season 8-0 at home, the Vols (9-9, 2-4 SEC) have dropped their last two contests at the friendly confines of TBA. UT fell by a 92-88 count against No. 21 Texas A&M on January 9th prior to Wednesday's 88-74 loss to Vanderbilt. South Carolina (17-1, 4-1 SEC) represent the third ranked opponent Tennessee has faced this season and the second to make the trip to Knoxville.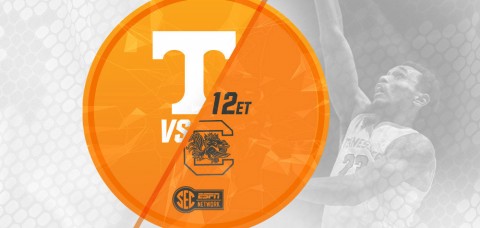 Senior guard Kevin Punter Jr. supplied the Vols with 26 points during Wednesday's game against Vandy, recording his 13th game of the season with 20 or more points.

Punter pushed his season-long scoring average to 22.6 ppg, which stands as the second-best mark in the SEC while ranking ninth nationally.

He was joined in double figures on Wednesday by Armani Moore, who scored 14 points in his return to action after missing one game due to an ankle injury. Moore's 14 marked his highest scoring output in six games. Robert Hubbs III added 10 points and Detrick Mostella — averaging 16.0 ppg over his last three contests — added eight off the bench.

Moore and Hubbs rank second and third on the team in scoring, averaging 12.5 and 12.3 ppg, respectively. Devon Baulkman completes UT's quartet of double-digit scorers, averaging 10.1 ppg this season. The 6-4 Moore continues to pace the Vols on the glass, owning an average of 7.9 rpg.

The Gamecocks have returned to their winning ways since sustaining their first loss of the year at Alabama on January 13th. Since then, South Carolina has earned consecutive wins by defeating Missouri at home last Saturday before going on the road to top Ole Miss in overtime on Tuesday.

Trailing by as many as 11 late in the second half, the Gamecocks used a 13-2 run over the final five minutes to force overtime in Oxford. Michael Carrera scored 19 points to lead South Carolina, while Laimonas Chatkevicius finished with a double-double of 17 points and 10 rebounds.

Carrera, a 6-5 senior forward from Venezuela, shares the team-lead in scoring with junior guard Sindarius Thornwell. The duo are each averaging 12.1 ppg through 18 games this season.

South Carolina is the SEC's top rebounding team, owning a conference-best rebounding margin of +9.7. The Gamecocks pull down an average of 42.3 rebounds per contest while simultaneously allowing just 32.6 boards to the opposition.

Furthermore, no team in the SEC gets to the foul line more often than South Carolina, which is averaging a league-leading 29.6 free throw attempts per game this season.

The Volunteers are 24-8 at home against South Carolina all-time, but the Gamecocks came away with a 60-49 victory in Knoxville last season. That result snapped a 15-game Tennessee winning streak in the series, which had dated to 2008.
A Win Would
Improve Tennessee's home record to 9-2 this season. Give Tennessee its first win over a ranked opponent since January 13th, 2015, when it beat 19th-ranked Arkansas in Knoxville.
Give Rick Barnes his 94th head coaching victory over a team ranked in the AP Top-25 poll. Give the Vols a 5-1 record when #VFL Dane Bradshaw is the TV color analyst.
About the South Carolina Gamecocks
South Carolina is 17-1 (4-1 SEC) in its fourth season under head coach Frank Martin. The Gamecocks started the season 15-0 before suffering their only loss at Alabama (73-50) on January 13th, 2016.
Carolina is 2-1 on the road in SEC play and is coming off a come-from-behind, overtime win at Ole Miss on Tuesday night. In SEC play, South Carolina ranks second in the league in scoring defense (70.6 ppg), rebounding defense (32.8 rpg) and rebounding margin (+7.4).
Junior guard Sindarius Thornwell averages a team-high 14.0 points during SEC play, while senior forward Michael Carrera averages 11.2 points and a team-best 7.8 rebounds against SEC opponents.
Saturday's game marks the first time Tennessee has faced a South Carolina team that was ranked in the AP top 25 since February 7th, 1998. In that game, the Vols defeated the 13th-ranked Gamecocks, 70-69, in Knoxville.
Last Meeting with South Carolina
Tennessee closed its 2014-15 regular-season with a 60-49 loss to South Carolina March 7th, 2015, at Thompson-Boling Arena.

It was senior day for three Vols, as Josh Richardson, Galen Campbell and Brandon Lopez were honored before the game. Richardson played his 134rd career game and his final contest at Thompson-Boling Arena, scoring 14 points, grabbing six rebounds, handing out six assists and coming away with four steals. Robert Hubbs III also scored 14 points in the loss.

The Gamecocks victory ended Tennessee's 15-game win streak in the series, which dated to 2007. Michael Carrera led the way for the Gamecocks with 14 points and a game-high seven rebounds. Three other Gamecocks scored in double-figures: Duane Notice (12), Sindarius Thornwell (10) and Tyrone Johnson (10).

South Carolina's defense flummoxed the Vols all day, as Tennessee shot 35.6 percent from the floor, making just seven 2-point field goals. South Carolina used a 21-4 run midway through the first half to take a lead it would never relinquish.

South Carolina's zone defense held the Vols to just seven made field goals in the first half as no Vol scored more than five points in the first 20 minutes.

Tennessee wore its orange road uniforms.
Armani Moore Nursing Ankle Injury
Vols senior Armani Moore suffered a sprained right ankle in the second-half of UT's game at Georgia January 13th and did not return to that contest. Three days later, he was not cleared to play in Tennessee's win at Mississippi State. Moore is Tennessee's active leader in games played (111) and starts (64). His status remains day-to-day.
Tennessee's leading shot-blocker and rebounder and third-leading scorer, Moore had started 48 consecutive games prior to sitting out Saturday's contest in Starkville. And while he has seven DNPs during his four-year career (all as an underclassman), he had never missed a game due to injury.
Kevin Punter Ninth in NCAA in Scoring
One of UT's Top Scoring Point Guards
UT Vols senior Kevin Punter Jr. ranks second in the SEC and ninth in the country with 22.6 points per game.
Among all-time Tennessee point guards, Punter stands beside the most prolific scorers of the bunch. His 22.6 ppg stand as the second-best season scoring average among all-time UT point guards, trailing only the 23.7 ppg that the legendary Allan Houston averaged while handling PG duties as a freshman in 1990-91.
Kevin Punter's Two-Year Points Total
Among all-time Tennessee players whose careers were two seasons or shorter, current senior Kevin Punter Jr. has a shot to post the group's highest scoring total (he already ranks fifth). At his current scoring pace, Punter will be the first two-year Vol to join the program's 1,000-Point Club.
Broadcast Information
TV | SEC Network
Play by Play: Richard Cross
Analyst: Dane Bradshaw
Producer: Trevor Towle
---
Radio | Vol Network
Play by Play: Bob Kesling
Analyst: Bert Bertelkamp
Engineer: Tim Berry
---
Satellite Radio
Sirius: Channel 83 (UT feed)
XM: Channel 190 (UT feed)
---
Online/Mobile
www.UTsports.com
Free audio stream only
www.WatchESPN.com
Free video stream
Sections
Sports
Topics
Alabama, Armani Moore, Bert Bertelkamp, Bob Kesling, Dane Bradshaw, Detrick Mostella, Devon Baulkman, Frank Martin, Gamecocks, Josh Richardson, Kevin Punter Jr., Knoxville TN, Missouri, NCAA, Rick Barnes, Robert Hubbs III, SEC, SEC Network, Sindarius Thornwell, Sirius Radio, South Carolina, Southeastern Conference, Starkville MS, Tennessee, Tennessee Vols, Texas A&M, Tim Berry, Trevor Towle, UT, UT Basketball, UT Men's Basketball, UT Vols, Vanderbilt, Venezuela, Vol Network, Vols, Volunteers, XM Radio