#7 Tennessee Lady Vols (20-13) vs. #2 Arizona State (26-6)
Sunday, March 20th, 2016 | 9:00pm ET/8:00pm CT
Tempe, AZ | Wells Fargo Arena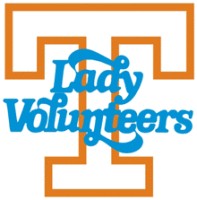 Knoxville, TN – The No. 7 seed Lady Vols (20-13) will put their undefeated second round record on the line against No. 2 seed Arizona State (26-6) in the second round of the NCAA Tournament in Tempe, Arizona on Sunday at 6:00pm PT/ 9:00pm ET/ 8:00pm CT on ESPN.
The winner will advance to the Sweet 16 and will play a yet-to-be-determined opponent on March 25th in Sioux Falls. Tennessee advanced to the second round on Friday afternoon by defeating No. 10 seed Green Bay, 59-53, coming from eight down in the first half.
Arizona State, meanwhile, romped to a 74-52 win over No. 15 seed New Mexico State to move along to Sunday.
UT is seeking its 34th passage to the NCAA Regional round, where it has posted a 27-6 record in 33 previous trips to the Sweet 16. The only season UT did not make the regional level was 2009, when UT lost its opening round contest to Ball State in Bowling Green, KY.
To do so this season, the Lady Vols must defeat the highest seed they've beaten since knocking off No. 2 seed LSU in the 2008 NCAA Final Four semifinals on April 6 of that season. UT also had to beat No. 2 seed Texas A&M in the Elite Eight to get that opportunity.
The Lady Vols are 121-26 in NCAA tournament play, and they rank first in games played (147) and victories (121) in NCAA tourney history. Tennessee is second in winning percentage at .823 in tourney play.
The Lady Vols are making their 35th appearance in the NCAA Women's Basketball Championship, and UT is the only program to appear in all 35 tournaments. Tennessee is an at-large qualifier for the tourney field, finishing tied for seventh in the Southeastern Conference and making it to the semifinal round of the league tourney.
As a No. 7 seed, this is the lowest Tennessee has been slotted in the NCAA Tournament. The previous low was as a No. 5 in 2009. No. 7 NCAA women's seeds have 13-62 record all-time in second-round play, so the Lady Vols are facing a tall order.
Before this season, Tennessee had been either the top or No. 2 seed six straight years and in 17 of the past 18 NCAA tournaments. UT has advanced to 18 NCAA Final Fours and won eight of them (1987, 1989, 1991, 1996, 1997, 1998, 2007, 2008).
Tennessee has finished second in the nation five times and third on five more occasions. UT has made the Elite Eight 27 times, posting an 18-9 record in that round.
The Lady Vols have seen their season ended in the regional championship game in four of the past five years but in the Sweet 16 in 2015.
Tennessee's First/Opening Round opponents through the years have included: Jackson St. (1982), South Carolina St. (1983), Middle Tennessee State (1984), Virginia (1985), Iowa (1986), Tennessee Tech (1987), North Carolina A&T (1994), Florida A&M (1995), Radford (1996), Grambling (1997), Liberty (1998), Appalachian St. (1999), Furman (2000), Austin Peay (2001 & 2010), Georgia State (2002), Alabama State (2003), Colgate (2004), Western Carolina (2005), Army (2006), Drake (2007), Oral Roberts (2008 & 2013), Ball State (2009), Stetson (2011), UT Martin (2012), Northwestern State (2014), Boise State (2015) and Green Bay (2016).
All told, UT has played 83 different opponents during all rounds of the NCAA tourney, including first-time 2016 postseason foes Green Bay and Arizona State.
UT'S NCAA Experience
All 11 of Tennessee's 11 active players possess NCAA Tournament experience, led by Bashaara Graves with 12 games and Nia Moore with 11. UT has an 9-3 record in NCAA tourney play over the last three seasons, making the Elite Eight in 2013 and 2015 and falling in the Sweet 16 in 2014.
Diamond DeShields averaged 17.8 points over four games for North Carolina in 2013-14, while Bashaara Graves has averaged 9.4 points and 7.8 rebounds during her career and posted 14.5 and 8.3 averages a year ago.
DeShields has hit double figures in all five games of tournament play, tallying a double-double of 24 points and 12 rebounds vs. Michigan State in 2014.
Graves registered double-doubles in 2013 (11/10 vs. Louisville) and 2015 (21/14 vs. Pitt) and had a high of 24 points vs. Boise State last season.
Te'a Cooper's NCAA debut turned out well, with the rookie leading UT with 15 points on 7-of-11 shooting vs. Green Bay.
About the Tennessee Lady Vols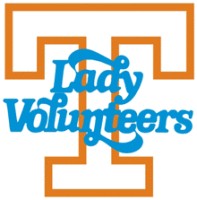 Tennessee enters Sunday night's contest having won four of its last five games to stand at 20-13. It's UT's best stretch since defeating #7/7 Oregon State and #20 Missouri during a victorious three-out-of-four run from December 19th to January 4th. This marks the 40th-straight season UT has posted 20 or more wins.
The Lady Vols had their biggest come-from-behind victory of the season vs. Green Bay, erasing an eight-point second quarter deficit. In her first NCAA Tournament game, freshman Te'a Cooper stepped to the forefront and helped push her team past upset-minded Green Bay with a game-high 15 points. Cooper hadn't scored in double figures the past three games.
Diamond DeShields was in double figures for the fifth straight game with 14 points.
With only 10 turnovers vs. Green Bay, Tennessee has had six straight games of 13 or fewer miscues and has averaged 11.2 turnovers per contest during that span.
Mercedes Russell pulled down 13 rebounds vs. the Phoenix, marking the 12th time this season she's grabbed 10 or more.
Diamond DeShields leads Tennessee in scoring, averaging 13.9 per contest, but she has fired in 18.0 ppg. the last five contests. DeShields has scored 20 or more points in three of her past five games and has done so eight times time this season and 22 times in her career. DeShields went over 1,000 career points in the LSU game on Feb. 21.
Bashaara Graves also scores in double figures at 10.2 per game and averages 8.3 rebounds. Graves went over 1,000 rebounds vs. Mississippi State and became UT's fifth member of the 1,000 points/1,000 rebounds club. She ranks No. 4 all-time in rebounding at 1,019.
Reserve point guard Te'a Cooper was named to the Coaches SEC All-Freshman Team, while DeShields and Graves were selected to the Associated Press All-SEC Second Team.
Tennessee started its 13th different lineup of the season vs. Green Bay, going with Jaime Nared, Bashaara Graves, Mercedes Russell, Jordan Reynolds and Diamond DeShields for the first time.
UT's opponents this season have the highest combined winning pct. (.675, 515-248), and that translates to UT having the No. 1-ranked strength of schedule in the NCAA.
At 20-13, the Lady Vols are No. 28 in the RPI and stand 8-9 vs. teams with a top-50 RPI.
Holly Warlick is in her fourth season as Tennessee's head coach, and she possesses a 106-33 record during that time. She is only the 17th women's basketball coach to reach 100 wins in her first four seasons at the NCAA Division I level.
About the Arizona State Sun Devils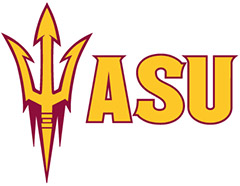 Arizona State beat New Mexico State, 74-52, on Friday night, but the Sun Devils have dropped two of their last three. ASU lost its regular-season finale at #14 UCLA, 74-61, and fell, 75-64, to #10 Cal in the Pac-12 Tournament.
Guard Katie Hempen hit six three-pointers and finished seven of eight from the field for 20 points in the win over NMSU on Friday. Elisha Davis added 13 points and six assists. Sophomore Sophie Brunner paces Arizona State with 10.7 points and 7.4 rebounds per game. Hempen and Quinnn Dornstauder chip in 9.5 ppg.
ASU shared the Pac-12 regular season title with Oregon State, a team Tennessee beat in Corvallis on Dec. 19, 53-50, when the Beavers were ranked No. 7. The Sun Devils score 63.9 per game and allow only 54.3 per contest.
Among common opponents, ASU beat Kentucky (68-64 in overtime) in its opener on Nov. 15 and lost to South Carolina (60-58) on Nov. 27. The Sun Devils beat Syracuse (61-54) and Stanford twice (49-31 & 63-61 OT) but lost to Oregon State (67-44).
USA Team Members Reunite
Tennessee's Holly Warlick served as an assistant coach, and three players in Sunday's game were on the USA's gold-medal-winning World University Games team over the summer. Mercedes Russell and Diamond DeShields of Tennessee and ASU's Katie Hempen were on that squad.
Tennessee History in Arizona
UT will be playing its fifth game in the state of Arizona and is 4-0 when appearing in the Grand Canyon State and 2-0 at Wells Fargo Arena. On Friday, UT beat Green Bay, 59-53.
The Lady Vols played at Arizona in 1993 (W, 65-63), vs. Arizona State at Bank One Ballpark (now Chase Field) in Phoenix in 2000 (W, 67-63) and at Arizona State in 2006 (W, 83-74). Tennessee is 6-0 all-time vs. schools from Arizona (3-0 vs. UA/3-0 vs. ASU).
[320rihgt]UT head coach Holly Warlick was on Tennessee's staff for all six of those games. Lady Vols associate head coach Kyra Elzy got wins as a player vs. UA in the 2000 NCAA Tournament in Knoxville and vs. ASU at the match-up held at Bank One Ballpark. Elzy, however, did not play in that 2000 contest vs. ASU.
The UT football team captured the 1998 BCS National Championship by defeating Florida State, 23-16, on January 4th, 1999 at the Tostitos Fiesta Bowl in ASU's Sun Devil Stadium.
The Series vs. Arizona State
Tennessee is 3-0 all-time vs. Arizona State, winning at home, on the road and at a neutral site. The last meeting came on November 21st, 2010, in Knoxville, with UT winning, 80-64.
UT is 1-1 vs. Pac-12 teams this season, falling at #15/14 Stanford (69-55) on December 16th and winning at #7/7 Oregon State (53-50) on December 19th. Tennessee is 65-19 all-time vs. the Pac-12.
UT's Diamond DeShields had 28 points, eight rebounds and five steals vs. ASU when her former team, North Carolina, played the Sun Devils in 2013.
Broadcast Information
Television

ESPN
Play by Play: Mark Jones
Analyst: Gail Goestenkors
---
Radio
Lady Vol Network
Play by Play: Mickey Dearstone
Online/Mobile
www.UTsports.com
Free audio stream only
www.WatchESPN.com
Free video stream to registered cable subscribers
Tickets
www.UTtix.com
1.800.332.VOLS (8657)