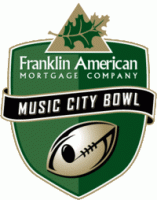 Nashville, TN – Representatives from the Franklin American Mortgage Music City Bowl have announced that the University of Tennessee Volunteers will represent the Southeastern Conference (SEC) in the 19th annual Bowl as they take on the University of Nebraska Cornhuskers of the Big Ten Conference.
Kickoff will be Friday, December 30th at 2:30pm CST at Nissan Stadium in Nashville Tennessee. The game will be televised live on ESPN.
"We couldn't be more excited to welcome Nebraska and Tennessee to Nashville for the Franklin American Mortgage Music City Bowl," said Dan Crockett, President/CEO of Franklin American Mortgage Company.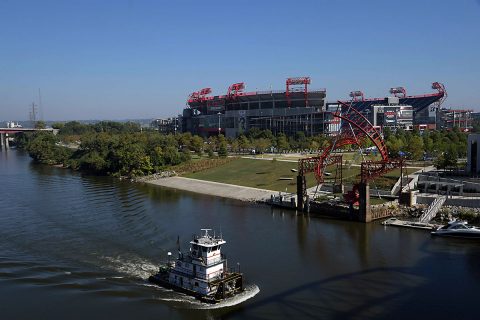 "This is our seventh year as the Bowl's title sponsor, and we've always been impressed with the national recognition the game has brought to our company and the city of Nashville. Additionally, it is our honor to use the game as an opportunity to give back to our numerous Bowl-related charities. I wish Nebraska and Tennessee the best of luck, and I'm looking forward to another great game," stated Crockett.
Tennessee finished the regular season 8-4, 4-4 in the SEC. This will mark Tennessee's 2nd appearance in the Franklin American Mortgage Music City Bowl with their only previous appearance coming in 2010. The Volunteers have one of the best offenses in the nation, averaging 36.3 points per game, second best in the SEC.
Tennessee has not lost a bowl game under Coach Butch Jones, winning their last two bowl games, both against Big Ten opponents. This will be Tennessee's 52nd bowl appearance, which is the fourth most in the NCAA and represents the Vols third consecutive bowl appearance for the first time since 2002-04.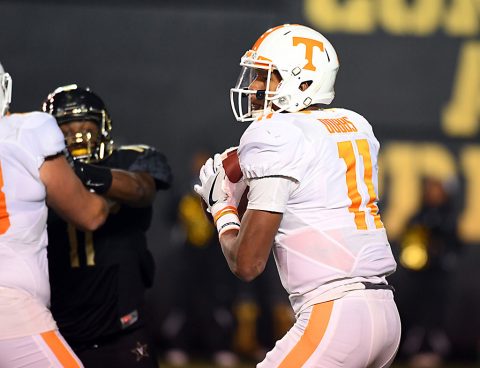 "Our entire program is excited about representing the University of Tennessee at the Music City Bowl. This will be a great opportunity for our players to play in a NFL stadium against a very challenging opponent in Nebraska," said University of Tennessee Football Head Coach Butch Jones.
We have a special group of seniors that have given their all for this program and I know they are excited about a final opportunity to play together," stated Jones.
Nebraska comes into the game sporting a 9-3 overall record, 5-3 in the Big Ten. The Cornhuskers boast one of the best secondaries in the nation, intercepting the ball 16 times – good for tenth nationally – to anchor a defense that ranks fifth in the Big Ten in points allowed per game at 22.8.
Coach Mike Riley has led the Cornhuskers to back-to-back bowl appearances in his first two years as the head coach and he has the fifth best winning percentage among coaches in bowl games. This will be Nebraska's 53rd bowl appearance which is the third most appearances in the NCAA. This will be the Cornhuskers first appearance in the Franklin American Mortgage Music City Bowl and their first ever trip to Nashville.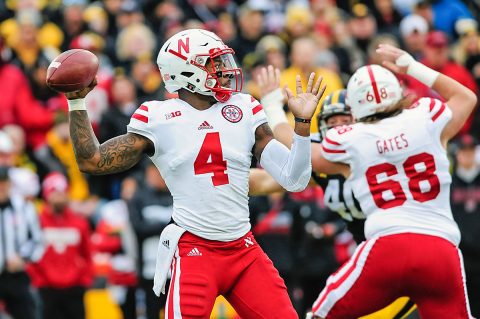 "We are excited about the invitation to complete the 2016 season in the Franklin American Mortgage Music City Bowl," Riley said. "This is a great opportunity to finish our year in an outstanding bowl game and compete for a 10th win against an excellent Tennessee team. As a staff, we are looking forward to spending the additional practice time with this team and preparing for a strong performance," stated Nebraska Head Coach Mike Riley.
"I know our players, coaches and fans will enjoy the trip to Nashville, and we anticipate a great week of activities and an excellent football game," said Riley.
The 2016 game marks the third year of new six-year conference agreements in which the SEC will take on either the ACC or Big Ten in Nashville each year. Last year, Louisville defeated Texas A&M 27-21 in front of a crowd of 50,478.
Tennessee and Nebraska have met on the gridiron only twice in their history. Nebraska holds a 2-0 advantage in the series. This is the first time the two have clashed since meeting as two top ten teams in bowl games following the 1997 and 1999 seasons. Nebraska's victory over Tennessee in the 1998 Orange Bowl earned the Cornhuskers a National Championship.
Established in 1998, the Franklin American Mortgage Music City Bowl has transformed the week between Christmas and New Year's Day into one of the city's busiest times of the year for tourism. Since its inception, the Bowl has produced over $268 million in direct economic impact to Nashville.
Ticket Information
Tickets are available through Ticketmaster online at www.MusicCityBowl.com
Fans can enhance their Bowl Week experience through the purchase of a VIP Package, which includes exclusive tickets, hospitality invitations, and more. VIP Packages are being facilitated by PrimeSport. More information can be found on the Bowl's website.
Special Note to Fans
A new addition for fans attending this year's Franklin American Mortgage Music City Bowl will be the Fan Zone on Broadway. The Fan Zone on Broadway will include interactive exhibits, food and drink, music, and fun for locals and visitors alike. More information can be found online at www.MusicCityBowl.com/fan-zone
For fans attending the game, please visit MusicCityBowl.com to purchase game day parking. Several parking options are available, but for those wishing to park in a stadium parking lot at Nissan Stadium, passes must be pre-purchased. No parking passes at Nissan Stadium will be available to purchase on game day.
About the Franklin American Mortgage Music City Bowl
The Franklin American Mortgage Music City Bowl (501(c)(3) non-profit organization) is an annual postseason collegiate Bowl featuring the Atlantic Coast or Big Ten and Southeastern Conferences. Since its inception, the Bowl has produced over $268 million in direct economic impact.
Televised nationally to millions of viewers and listeners on ESPN and ESPN Radio, the Bowl is Nashville's Holiday Tradition. For more information, call the Bowl office at 615.743.3130 or visit the Bowl online at www.MusicCityBowl.com