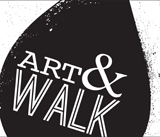 Clarksville, TN – Produced by The Downtown Clarksville Association, First Thursday Art Walk is a free, self-guided tour spanning a 5-block radius that combines visual art, live music, engaging events and more in the heart of Downtown Clarksville.
With 10+ venues, bars and businesses participating each month, the First Thursday Art Walk in Clarksville is the ultimate opportunity to savor and support local creative talent.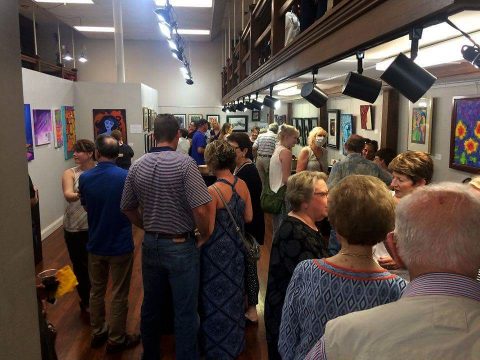 The January Art Walk will be held January 5th from 5:00pm to 8:00pm at the shops and galleries on Public Square, Franklin Street, and Strawberry Alley.
The participating businesses are listed below as well as a description of the work they will be exhibiting and services they will be offering during the event.
Edward's Steakhouse (107 Franklin Street)
Artist Information
Edward's Steakhouse is proud to host local artist, Ray Szczepaniak, 4 His Glory Photography, during the January First Thursday Art Walk.
"I Love to walk and explore new places and take photos. Photography has become a means of gratitude and worship for me. I started taking pictures (of things other my kids) about 10 years ago and I couldn't help but be grateful for the beauty I was noticing in the world around me. It brings me a lot of joy to share what I find with others.
I am a professional educator and have been teaching children and adults for the last 35 years. I worked in Europe, teaching for the Department of Defense Schools for 26 years and I've spent the last several years teaching here in Clarksville at Byrns Darden Elementary School. I'm blessed!"
Stop in, see the art, listen to Jackson Miller, live, on the piano and enjoy the Thursday night special, 1/2 priced $7.00 appetizers and 2 for 1 draft drink specials.
The Roxy Regional Theatre (100 Franklin Street)
Peg Harvill Gallery
Artist Information
The Roxy Regional Theatre's Peg Harvill Gallery is proud to feature the work of local photographer, Donald Groves during the January First Thursday Art Walk. The gallery will also feature a "Community Resolution List" for patrons to add their wishes to through the month of December.
Donald LC Groves is a professional opera and musical theater singer based in New York City. He has been lucky enough to travel the country performing and taking pictures. His portfolio spans the country from the deserts of New Mexico to the wilds of New York City. He looks for beauty in nature as well as the man made.
Because photography runs in his family Donald has been exposed from an early age to wonderful photography and art. Having a grandfather and father who were both professional photographers has helped to shape his photographic eye and artistic vision.
The combination of a rich artistic life through singing and performing and traveling has melded with a broad aesthetic upbringing in the world of art and photography. The result is a rich and varied portfolio of images shot with Donald's unique perspective.
The gallery will NOT be open during the January First Thursday Art Walk and will reopen Monday, January 9th, 2017. Additional gallery hours are Monday through Friday, 9:00am – 2:00pm.
For tickets to and information about our current production, please visit www.roxyregionaltheatre.org or call the box office at 931.645.7699.
Downtown Artists Co-op (96 Franklin Street)
The DAC is an association of talented local artists and interested patrons dedicated to promoting the visual arts in the Clarksville/Montgomery County area.
Our objectives are to sponsor art exhibitions of work by Co-op members and regional artists, to provide continuing support for the Co-op and its membership through the sale of art work, to encourage arts education with outreach programs and scholarship fundraisers, and to develop membership services which directly support the arts community.
Artist Information
Downtown Artists Co-op (DAC) is proud to announce "Plus One", an dual exhibit of new work featuring work by each of our members and their chosen guest artist. This will be a uniquie and fascinating exhibit. Each participating member will show work along side a non-member artist friend and collaborator.
The works may have a common theme, medium or style…. or maybe not. It is up to each member and their guest artist to decide what to show. This exhibit will showcase the finest artists in Clarksville and should not be missed. We are quite excited to see all the creativity and talent on display.
The opening reception for "Plus One" will be on Thursday, January 5th, 5:00pm-8:00pm. Our opening reception wil feature the music of Rufus Dawkins. DAC will be serving up appetizers, punch and wine for the opening reception for this first exhibit of 2017. The DAC opening is always the central part of Clarksville's "First Thursday Art Walk", a wonderful evening of art, music and more in beautiful Historic Downtown Clarksville. First Thursday Art Walk occurs regularly on the first Thursday of each month.
This exhibit is generously sponsored by: The Hand Family Companies, F&M Bank, Sarah Darnell, The Frame Maker (Glen Edgin) and Sango Fine Wines and Spirits.
This exhibit of fine art will features fine art including Photography, Mixed Media, Painting, Drawing, 3D Work, Fabric Arts, Jewelry and more. The exhibit will be up all month and we hope you'll come check it out during the month of January 2017 at the DAC Gallery located at 96 Franklin Street, Clarksville, TN.
See our website at www.downtownartistsco-op.com or follow us on Facebook for more information. DAC looks forward to seeing you all soon.
The Framemaker (705 North Second Street)
For over two decades, The Framemaker has offered a unique selection of frames and art services to the Middle Tennessee area.
Artist Information
A Macroscopic View of the World
Photography by Tommy Tuchscherer
The Framemaker is proud to present A Macroscopic View of the World by photographer, Tommy Tuchscherer. This exhibit is part of Clarksville's First Thursday Art Walk on January 5th, 2017. An opening reception will be held from 5:00pm to 8:00pm. The exhibit will remain on display at the Framemaker throughout the month of January during normal business hours (Monday through Friday 10:00am to 5:00pm).
Tommy Tuchscherer is pursuing a Bachelor of Fine Arts degree in the Department of Art and Design at Austin Peay State University. This body of work consist of a series of photo-grams developed over the span of the last year.
The Framemaker is located at the corner of North Second Street and Georgia Avenue, across from the Clarksville Academy.
Rogate's Boutique (115 Franklin Street)
You are sure to find something new and exciting each time you visit Rogate's Boutique! Our store offers all the latest amazing fashion trends, while remaining focused on timeless style. And we know how much fun shopping should be, so you can always expect to have a great time here.
Artist Information
Rogate's Boutique will not feature an artist during the January First Thursday Art Walk, but will be open for business until 7:00pm.
Stop in an find a a few new things to welcome Winter into your wardrobe!
Couture Crush (101 Franklin Street)
Artist Information
Couture Crush is proud to support the January First Thursday Art Walk and will stay open late that evening and will be serving refreshments.
Find some new additions for your Winter wardrobe during the January First Thursday Art Walk!
Customs House Museum (200 S. 2nd Street)
The Customs House Museum and Cultural Center is Tennessee's second largest general interest museum. It features fine art, history, and children's exhibits.
Artist Information
Cut: An Invitational Exhibition
November 4th – January 16th
Jostens Gallery
This exhibit features work by several artists, all of whom cut materials such as paper, fabric, and aluminum to create their art.
Christmas Town
November 15th – January 22nd
Memory Lane
Hundreds of porcelain pieces recently donated by the Drye family make up a large display for Christmas Town! There are moving parts and lights, and even a model train making its way through the village.
Portraits of David Iacovazzi?Pau
January 3rd – January 29th
Peg Harvill Gallery
Born in Luxembourg, David Iacovazzi?Pau settled in Louisville, Kentucky where he explores portraiture through paintings and works on paper.
Tennessee Watercolor Society Traveling Exhibition
December 1st – February 3rd
Kimbrough Gallery
A selection of the juried works from the 35th Biennial Exhibition makes its way across Tennessee as a traveling exhibit. The Customs House Museum & Cultural Center is the last stop, making this your last chance to see this gathering of watercolor work.
Slave and Slaveholders of Wessyngton Plantation
January 12th – February 27th
Orgain and Bruner Galleries
Wessyngton Plantation, Located in Robertson County, Tennessee, was comprised of 13,000 acres with an enslaved labor force of 274 African Americans in 1860. The exhibit, funded in part by a grant from Humanities Tennessee, tells the story of one of the largest tobacco plantations in the country and highlights the diversity and complexity of the slaves' experience.
Utility & Beauty: The Glass of Emmanuel Studio
January 12th – March 5th
Crouch Gallery
This exhibit showcases projects from the Emmanuel Stained Glass Studio, Inc. in Nashville Tennessee, one of most highly respected studios in the United States for both restoration and new commissions.
"Her Honeybunch Sweetie Pie is Gone"
December 6th – March 12th
Kimbrough Gallery
This multimedia exhibit is a visualization of the poem by Stellasue Lee, depicting the tale of a cat's reaction to her owner's absence. Stellasue Lee received her Ph.D. from Honolulu University. Now Editor Emeritus at RATTLE, a literary journal, she previously served on the editorial board at Curbstone Press. She lives in East Nashville, TN with her husband artist Eric L Hansen and their two cats, Caylie and Tennyson.
Mildred & Mable's (109 Franklin Street)
Mildred & Mable's is a unique and fun gift boutique offering something special for every occasion. Custom monogramming and gift baskets available for babies, birthdays, weddings and more.
Artist Information
Mildred and Mable's will stay open late for the January First Thursday Art Walk.
Stop in and check out and new look and all of the great gift and clothing options to transition you into the cooler months!