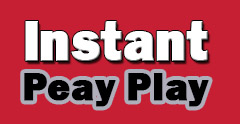 Clarksville, TN – There comes a time in every season, no matter the sport, where it comes down to a line in the sand and the team and its players having to step up if they are to make a run at the postseason.
This time may have come for the Austin Peay State University's men's basketball team over the next two weeks, as they face their longest homestand of the year in the Dunn Center, after winning their first two Ohio Valley Conference games of the season.
The Govs enter the homestand with a 6-13 overall record, including a 2-3 record in conference play, and currently sit in second place in the OVC Western Division and what would be a tie for the seventh-best record in conference play up to this point in the season – along with division rivals UT Martin and Southeast Missouri.
Top eight teams make the post-season OVC Tournament field.
The Govs will open the homestand this coming Thursday, January 19th, by hosting Morehead State, before facing three straight western division opponents in Murray State (January 21st), UT Martin (January 26th) and Southeast Missouri (January 28th).
While all four games are important, the three division opponents are doubly, since after this upcoming homestand the Govs will have to face division rivals away from the Dunn Center in three of its last five games – including the final two to close out the regular season.
While everyone is anticipating the Murray State game on Saturday, the Governors and their fans can't afford to overlook Morehead State on Thursday night before the Racers roll into town.
What makes the Eagles a dangerous team coming in is the fact they are still looking for their first road win of the season — coming in 0-8 away from home.
A win versus Morehead State would also give the Govs a possible tiebreaker versus the Eagles, at the end of the season, with this being the only regular-season meeting between the two schools.
And while there isn't much doubt the Govs will be up for the Murray State game on Saturday, the OVC Western Division leader, next week's games won't be easy either – with UT Martin having an overall league co-best 12 wins this season and SEMO fighting to stay in the overall top-eight teams in the league's standings.
So Govs fans here's your chance to pack the Dunn Center for games the next couple of weeks, as the Govs need to solidify its chance to return to the post season; and if any one remembers last season, anything can happen if you can make it into the tournament.