Tennessee (9-8, 2-3 SEC) at Ole Miss (10-7, 1-4 SEC)
Tuesday, January 17th, 2017 | 8:05pm CT
Oxford, MS | The Pavilion at Ole Miss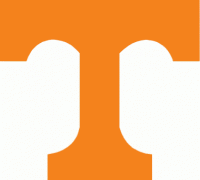 Knoxville, TN – Tennessee looks to scrape together back-to-back road wins when it travels to face Ole Miss on Tuesday night at 8:00pm CT on SEC Network.
The Vols (9-8, 2-3 SEC) have dropped five of their last six games against Ole Miss (10-7, 1-4 SEC) and have also topped the Rebels only once in their last six trips to Oxford, dating to the 2000-01 season.
Tennessee snapped a three-game losing streak in its most recent action, topping Vanderbilt 87-75 in Nashville on Saturday night. Freshman Jordan Bone led a quintet of Vols in double figures, scoring a season-best 23 points and knocking down four 3-pointers.
Among those double-digit scorers were guard
Robert Hubbs III
and forward
Grant Williams
— Tennessee's leading scorer and leading rebounder, respectively.
After scoring 12 points on Saturday night, Hubbs' season-long scoring average now stands at 14.4 ppg. Williams — who also averages double figures at 10.8 ppg — came up one rebound short of a double-double in Nashville.
The freshman finished with 12 points, nine rebounds and three blocks. He averages 5.8 rpg to go along with a team-high 2.1 bpg.
Ole Miss enters Tuesday's game looking to stop a short two-game skid. Last week the Rebels dropped a 69-47 decision at home to Georgia before suffering a 67-56 loss at South Carolina.
The Series
Overall: UT leads, 70-43
In Knoxville: UT leads, 40-12
In Oxford: UT leads, 25-24
Neutral Sites: UM leads, 7-5
Current Streak: Ole Miss has won two straight
Last Meeting: Ole Miss won, 59-57, in Oxford, 2/21/15
Rick Barnes vs. Ole Miss: 0-1
Rick Barnes vs. Andy Kennedy: Kennedy leads, 1-0
A Win Would
Snap the Rebels' two-game win streak in this series.
Give the Vols four true road wins (UT had just one true road win last season).
Make Ole Miss the 176th school over which Rick Barnes has logged at least one career head-coaching win.
Make Tennessee 8-2 in games for which #VFL Dane Bradshaw is the TV color analyst.
About the Ole Miss Rebels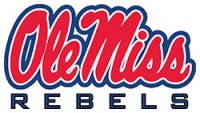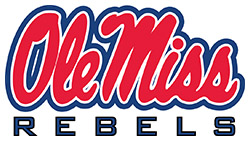 Picked by the media in the preseason to finish ninth in the SEC this season, Ole Miss owns a 10-7 (1-4 SEC) record in its 11th season under the direction of two-time SEC Coach of the Year Andy Kennedy.
Kennedy has led Ole Miss to 10 consecutive winning seasons for the first time in school history.
After a 9-3 start, the Rebels have lost four of their last five games, including each of the last two.
Ole Miss used only eight players in Saturday's 67-56 loss at South Carolina, as junior point guard Deandre Burnett—the SEC's third-leading scorer at 18.0 ppg—was sidelined with a high ankle sprain.
Freshman guard Breein Tyree started in place of Burnett against the Gamecocks Saturday.
Senior Ole Miss forward Sebastian Saiz (15.1 ppg, 11.7 rpg) has 20 career double-doubles and 11 this season. He scored a game-high 23 points vs. Tennessee last March.
Saiz is the SEC's active career rebounding leader with 798, and he needs only 14 points to become the 38th member of the Rebels' 1,000-point club.
The Ole Miss roster features a pair of Tennessee natives (Donte Fitzpatrick-Dorsey and starter Marcanvis Hymon, both from Memphis) and international student-athletes from Latvia, Lithuania, Poland and Spain.
The Rebels also have eight upperclassmen on their roster, whereas Tennessee has only two.
Memorable Vol Performances Against Ole Miss
Brandon Wharton scored 20 points, Rashard Lee added 17 and 10 rebounds, Isiah Victor poured in 16 points and C.J. Black totaled 15 and 13 rebounds as UT upset the 11th-ranked Rebels 77-67 in Knoxville on January 17th, 1998.
Gene Tormohlen grabbed 31 rebounds at Ole Miss on February 11th, 1957, to lift UT to a 98-88 win in Oxford. The 31 boards still stand as the second-best single-game effort in school history.
Carlus Groves went 11-for-12 (.917) from the floor, the fourth-best single-game average in UT annals, against the Rebels to lift Tennessee to a 98-86 win in Knoxville on February 19th, 1992.
Jeronne Maymon grabbed an incredible 10 offensive rebounds as part of an 11-point, 17-rebound effort against Ole Miss in the 2012 SEC Tournament in Nashville. Despite 21 points from Trae Golden and 15 from Skylar McBee, the Vols fell in overtime, 77-72.
Last Meeting With Ole Miss
Behind an array of 3-pointers and second-chance opportunities, Ole Miss secured an 83-60 win over Tennessee on Senior Day in Thompson-Boling Arena on March 5th, 2016.
Tennessee dropped its fourth consecutive game for the first time of the season, while the Rebels earned their fourth victory in five games.
Senior Devon Baulkman shined in his final game in Thompson-Boling Arena, with a team-high 19 points on 6-of-12 shooting. Fellow senior Armani Moore posted 13 points, while Admiral Schofield added 12 points. Ole Miss' Sebastian Saiz scored a game-high 23 points, and Tomasz Gielo posted 16 points.
The Vols finished 40 percent (23-of-58) from the field, but their 17 turnovers proved critical in the defeat. The Rebels shot 45 percent (27-of-60) in the game, and 11 of their 27 buckets came from 3-point range. Ole Miss took advantage of their second-chance opportunities, scoring 28 second-chance points on 21 offensive rebounds.
Tennessee trimmed the lead to 13 on two occasions midway through the second half but were unable to cut the margin further.
The Vols struggled to produce any type of offense for much the first half, shooting 26 percent (7-of-27) from the field and 17 percent (2-of-12) beyond the arc. The Vols' 22 points at the break marked a season low for first-half scoring. Tennessee was held without a field goal for more than 14 minutes before Schofield drained a 3-pointer with 52 seconds remaining in the half.
UT seniors Baulkman, Moore, Kevin Punter Jr., and Derek Reese were honored prior to the game.
Mississippi Lettermen Uncommon
Incredibly, Tennessee has had just one all-time letterman from the state of Mississippi. Sardis, Mississippi, native Torrey Harris played for the Vols from 1995-99.
Vols' S.O.S. Third Nationally
Through the games of January 14th, statistical analyst Jeff Sagarin rated Tennessee's strength-of-schedule as the third-toughest in the nation.
Vols Make Memorial Gym History
Vanderbilt's Memorial Gym opened in 1952, and on January 14th, Tennessee posted its highest-ever points total at that historic venue as the Vols defeated the Commodores, 87-75.
The 87 points were also the most UT had scored against its in-state rival in any game since February 21st, 1998, when it defeated Vanderbilt 90-76 in Knoxville.
Tennessee's 118 all-time wins over Vanderbilt are its most over any opponent.
Bone Breaks Out in Hometown
Freshman point guard Jordan Bone saw the start of his collegiate career hampered by a stress fracture (left foot) that sidelined him for nine straight non-conference games.
He returned to action on December 29th and slowly worked himself back into sync with his teammates. And on January 14th in his hometown of Nashville, Tennessee, Bone broke out in an 87-75 UT victory.
Bone dropped 23 points on 8-of-12 shooting, including a 4-of-5 mark from 3-point range. Entering the Vanderbilt game, Bone was just 1-for-10 from long range this season. He also dished out five assists—his most in an SEC game.
In Year Two under Barnes, Vols' Road Wins have Tripled
Tennessee was 1-11 in true road games last season, with its lone road win coming at Mississippi State.
In Rick Barnes' second year guiding the program, UT has already logged three true road wins this season—at East Tennessee State (December 22nd), at Texas A&M (December 29th) and at Vanderbilt (January 14th).
Williams Getting to the Line
Freshman forward Grant Williams has scored 33 percent of his total points this season at the free-throw line. His 60 makes are a team-high.
Williams' 26 made free throws in SEC play represent nearly half of his total scoring in conference games (26 of 60).
His aptitude at getting to the foul line has given him an impressive average of 1.64 points per field-goal attempt overall and 1.76 points per field-goal attempt in SEC play.
One of statistical analyst Ken Pomeroy's basketball measurables is "free throw rate," which measures a player's ability to get the line relative to how often he attempts to score. Williams currently ranks eighth nationally with a FT rate of 81.0.
Up Next for UT Vols
Tennessee kicks off a three-game homestand — its longest of the year — on Saturday when it plays host to Mississippi State (5:00pm CT, SEC Network).