UT Athletics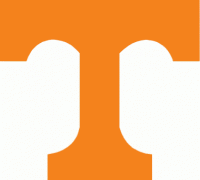 Knoxville, TN – Tennessee's complete 2018-19 men's basketball schedule has been made public. High-profile non-conference opponents for the Volunteers include Gonzaga, Georgia Tech, Louisville, in-state foe Memphis, Wake Forest and West Virginia. The Big Orange host 18 regular-season contests and one preseason exhibition at Thompson-Boling Arena.
In their fourth season under the direction of reigning SEC Coach of the Year Rick Barnes, the Volunteers play host to multiple regional opponents in pre-conference action, including Barnes' alma mater, Lenoir-Rhyne, in the season-opener along with Eastern Kentucky and Samford. Louisiana and Texas A&M-Corpus Christi are also set to visit Thompson-Boling Arena.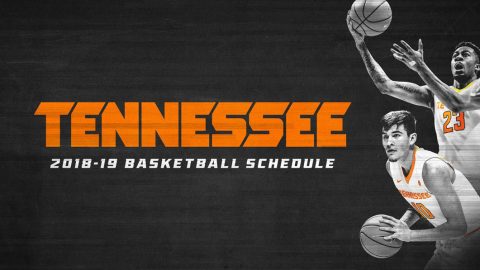 A Thanksgiving-week trip to New York City for the NIT Season Tip-Off — where the Vols face Louisville and then either Kansas or Marquette — rounds out Tennessee's 13-game non-conference slate.
Fans have their first opportunity to see the 2018-19 Volunteers in action during an October 31st exhibition game against Tusculum at Thompson-Boling Arena. The Division II stalwart Pioneers are based in Greeneville, Tennessee.
Of Tennessee's nine home SEC games, four — against Georgia, Alabama, Florida and Kentucky — will take place on Saturdays. The Vols host weeknight SEC home games against Arkansas, Missouri, South Carolina, Vanderbilt and Mississippi State.
Conference road games take place at Missouri, Florida, Vanderbilt, South Carolina, Texas A&M, Kentucky, LSU, Ole Miss, and Auburn.
In addition to the NIT Season Tip-Off, the Vols' non-conference road schedule features the highly anticipated renewal of the intrastate series with Memphis and a neutral-site showdown vs. Gonzaga in Phoenix, Arizona. Both games take place during a six-day span in mid-December.
Tip times and TV network designations for most games are not yet available.
Tennessee returns 14 players from last year's SEC Championship team that finished 26-9 and 13-5 in SEC play, as Barnes guided the Big Orange to the fourth-most wins in a season in program history. In addition to their conference title, the Vols also advanced to the SEC Tournament championship game and earned a No. 3 seed in the NCAA Tournament.
UT returns all five starters, with SEC Player of the Year Grant Williams (15.2 ppg, 6.0 rpg, 1.9 apg, 1.3 bpg) leading the charge. The senior duo of All-SEC wing Admiral Schofield (13.9 ppg, 6.4 rpg, 45 FG%) and forward Kyle Alexander (5.6 ppg, 5.6 rpg, 1.7 bpg, 68 FG%) head one of the most experienced rosters in the nation. Veteran guards Jordan Bone and Jordan Bowden look to build on their solid sophomore seasons and help solidify the Volunteers on both ends of the floor.
Tennessee also boasts a deep bench, with SEC Co-Sixth Man of the Year Lamonte Turner (10.9 ppg, 3.2 rpg, 2.2 spg, 40 3PT%) posing a serious scoring threat whenever he steps on the court. Sophomores John Fulkerson, Jalen Johnson, Zach Kent, Yves Pons and Derrick Walker all look to expand their roles this season.
The Vols welcome two newcomers in forwards D.J. Burns and Brock Jancek. Additional depth is provided by senior guards Lucas Campbell and Brad Woodson and redshirt sophomore guard Jacob Fleschman.
New season tickets go on sale in early September, and single-game tickets will be available in October. Fans interested in purchasing tickets are encouraged to visit www.AllVols.com or call 1.800.332.8657.