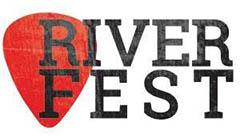 Clarksville, TN – People lined the bank of the Cumberland River at 1:00pm, Saturday, September 8th, for the Clarksville Riverfest Regatta, also known at the cardboard boat races, that took place at McGregor Park Boat Launch Area. It was cool overcast day with a steady down river wind.
Boats are constructed from cardboard and recycled materials and raced down the Cumberland River in a 100-yard dash. U.S. Bank was the sponsor of this year's Riverfest Regatta. There were 10 entries and 9 took part in the races.
"I think the Riverfest Regatta went very well today. We didn't have any casualties. We had only one sinking and they survived. So I think it went very well", said Tina Boysha, Clarksville Parks and Recreation Athletics Superintendent.
The names of this year's boats were Mamba (Captain Wyatt Watson); Going Propless (Captain Nichole Phillips); Sunken Treasure (Captain Josh Stoffregen, Wyatt Johnson Automotive); USS Reliant (Captain Randy Whetsell, Reliant Realty); Q Conquers (Captain Tara Quirion, Qrealty); Pond, James Pond (Captain Brett Ashworth, Convert Escape Games); A Little Can Do A Lot (Captain DaJuan Little, Little for Mayor); Fire Boat 2 (Captain Brandon Powers, ScorAlot StorAlot); and Scooby Doo (Captain Bill Harpel, City of Clarksville Mayor's Office).
"I am really excited about the Riverfest Regatta. As you know, we had a contest online to ask the citizens what they wanted the city hall team dressed as. It was either Scooby Doo or the Wizard of Oz. Scooby Doo won, so here we are in our Scooby Doo attire with our Mystery Machine boat and we are ready to go. I have a good feeling we are gonna win this year," said Clarksville Mayor Kim McMillan.
McMillan was dressed up as Velma for the race.
Clarksville Riverfest Regatta Results
Youth

Mamba
1:57

Adult

Going Propless
1:18

Business & Industry

Sunken Treasure
1:27
Q Conquers
1:33
USS Reliant
1:53
Pond, James Pond
3:46

Church/Civic

A Little Can Do A Lot
–

City/County Government

Scobby Doo
1:16
Fire Boat 2
1:32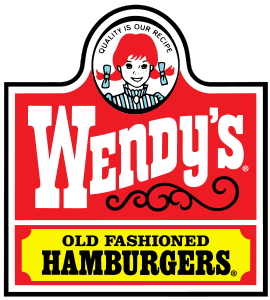 Awards

Ship Shape Award – Most Creative Boat Design
Pond, James Pond
Cardboard Queen – Prettiest Boat
USS Reliant
Team Unity – Most Spirited & Organized Team
Q Conquers
Team Attire – Most Creative Costumes
Scooby Doo
Titanic Award – Most Spectacular Sinking
A Little Can Do A Lot
"I think Riverfest is a wonderful opportunity for the citizens of Clarksville and the surrounding area to come out and enjoy some free fun. It's something that we at the city love to be able to provide to our citizens. It gives them the opportunity come down to the river, enjoy themselves, hear some great music and be able to participate in some fun activities," Mayor McMillan stated.
Photo Gallery