Clarksville Police Department

Clarksville, TN – Clarksville Police report a man who walked into a Cash Express, 989 South Riverside Drive, with a double barrel shotgun and demanded money was in-custody within 20 minutes of the robbery.
On Wednesday, September 12th, 2018 around 5:17pm Officer John Matos was on routine patrol and saw a man running from the area of 989 South Riverside Drive carrying a shotgun and entering a maroon SUV.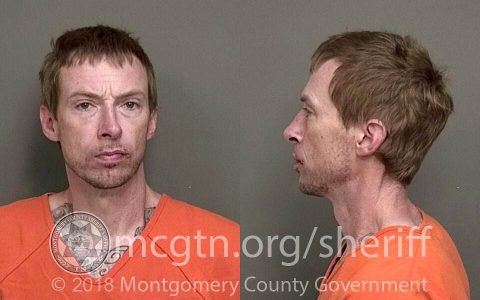 Shortly after that, radio traffic from dispatch alerted officers to a robbery which had just occurred at Cash Express.
A man had entered the business with a double barrel shotgun and demanded money which he was given. The suspect description matched the man Officer Matos had seen, but the SUV quickly fled the scene.
Officer Andrew Henry spotted and stopped the vehicle around 5:33pm and had contact with Bobby Joe Young Jr. who met the description of the suspect and had a large sum of money stuffed in his pants.
The investigation lead officers to an apartment on Baltimore Drive where they located a double barrel shotgun with two rounds under a couch in the living room. The shotgun matched the description of the one used in the robbery.
Bobby Joe Young Jr., age 42 of Clarksville has several previous felony convictions. He was booked in the Montgomery County Jail and charged with Aggravated Robbery, Convicted Felon Going Armed, Driving On A Suspended License, and Resisting. His bond is set at $137, 500.
The lead investigator is Detective Matos.