Written by Maria Yager
Blanchfield Army Community Hospital Public Affairs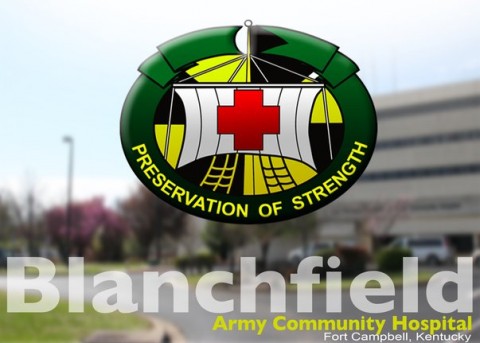 Fort Campbell, KY – Three Fort Campbell Soldiers are in Texas to compete in the Army's CSM Jack L. Clark Jr. Army Best Medic Competition at Fort Sam Houston and Camp Bullis, Texas, which runs September 16th-20th, 2018.
The competition is a 72-84 hour arduous test of the teams' physical and mental skills. Competitors must be agile, adaptive leaders who demonstrate mature judgement while testing collective team skills in areas of physical fitness, tactical marksmanship, leadership, warrior skills, land navigation and overall knowledge of medical, technical and tactical proficiencies through a series of hands-on tasks in a simulated operational environment.
Sgt. 1st Class Justin Cauthen, from Blanchfield Army Community Hospital is representing Regional Health Command-Atlantic, and Sgt. Daryus Jenkins and Capt. Brent Turpin are assigned to and representing the 101st Airborne Division.
Headquartered at Fort Belvoir, Virginia, RHC-A provides medical, dental and public health support to Soldiers, retirees and their family members at Army medical centers, hospitals, including Blanchfield, and clinics from Fort Drum, New York, to Fort Buchanan, Puerto Rico.
Cauthen's teammate in the competition is Staff Sgt. Mkadaquet Genereaux, from RHC-A's Lyster Army Health Clinic, Fort Rucker, Alabama.
The Soldiers are competing against teams from 26 major commands.
"We are excited to be here. It's an honor to be able to represent RHC-A and my hospital and my Soldiers," said Cauthen. He and Genereaux have spent the past month training together at Fort Campbell in preparation for the event. "What I've learned in preparing is that the Best Medic is a person who has a strong understanding of all traits that a Soldier in the United States Army would need to have and be a medic," added Cauthen.
Assigned to units across the Army, a medic is often the first responder when Soldiers are injured in battle. They are trained in advanced trauma management, prolonged field care, focused primary care and preventive medicine. Their quick and decisive actions providing care and protection to casualties on the battlefield can mean the difference between life and death.
"A lot of the events in Best Medic mirror actual events you may encounter in combat," said Staff Sgt. Eric Sullivan, an experienced medic with tours in Iraq and Afghanistan who competed in last year's regional competition and led Genereaux and Cauthen's training. "A medic has to problem solve while conducting missions, use the resources they have and improvise and adapt. That's pretty much what the Best Medic is about, along with the ability to execute key warrior skills tasks and show proficient medical training and ability."
Medics serve a vital role in the Army, said Sullivan. "We get to be the first responders when something goes bad and we do our absolute best to make sure that Soldiers return safely. We train very hard to make sure we're very good at that. That's what this competition is about."
This challenging event is open to all Active Duty, Reserve, and National Guard medical Soldiers who have earned the Expert Field Medical Badge or the Combat Medical Badge. Medical Soldiers are assigned to every type of command in the Army's Active Component, U.S. Army Reserve, and Army National Guard.
Members of the Fort Campbell community can follow the competition and offer their supporting words of encouragement. Event coverage will include daily updates featured on the Blanchfield Army Community Hospital Facebook page at www.facebook.com/BACH.Fort.Campbell