UT Athletics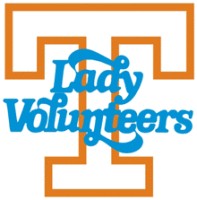 College Station, TX – The Tennessee Lady Vols outscored No. 21/22 Texas A&M 20-17 in the fourth quarter, but it wasn't enough to overcome an Aggies team that scored 27 points on nearly 70-percent shooting in the third quarter to send the Lady Vols to a 79-62 setback in Reed Arena.

UT (17-9, 6-7 SEC) was led in scoring by sophomore guard Evina Westbrook who had 17 points and five assists. Senior forward Cheridene Green posted a double-double with 11 points and 12 rebounds, and Rennia Davis also managed double digits, finishing the day with 10 points.
Kayla Wells was the high scorer for Texas A&M (20-6, 9-4 SEC) with 29 points. Chennedy Carter was close behind with 28 points, while Shambria Washington had 11.
Texas native
Zaay Green
got off to a hot start, scoring UT's first four points to give the Lady Vols their first lead of the game at 4-2.
Both teams struggled from the floor in the opening minutes, combining for just 14 points by the 3:49 mark when UT led 8-6. Tennessee maintained its lead until Carter converted on an old-fashioned three-point play to put the Aggies up by three at 17-14 with just over a minute to play. Cheridene Green, though, knocked down a short jumper in traffic to cut the lead to one by the end of the first.

Wells hit two 3-pointers and Carter knocked down two jumpers to put A&M up 29-23 at the 6:18 mark, but Mimi Collins answered with back-to-back buckets to cut the lead to one with just over three minutes remaining in the half. Wells responded by knocking down her third trey of the quarter to put the Aggies back up by four before Cheridene Green nailed a jumper to cut the deficit to two with 1:45 to play.
In the closing seconds Zaay Green narrowly missed a 10-foot jumper that would have tied the game at 32 all, and Washington capitalized, knocking down a three at the buzzer to put Texas A&M up 35-30 at the half.

Davis scored the first bucket of the second half to put the Lady Vols within three, but the Aggies mounted a 6-0 run to lead by nine at the 7:51 mark. Jackson answered by knocking down a jumper on the fast break, but A&M then scored eight unanswered points to go up 49-34 with 4:57 left in the quarter. The Aggies went on to ride a nearly 70-percent shooting percentage in the third quarter to a 62-42 lead entering the final stanza.

After A&M knocked down the initial basket of the fourth, the Lady Vols put together a 6-0 run to pull within 15 with just under eight minutes left in the game. The Aggies responded with Johnson and Carter combining to stretch the lead to 23. Westbrook knocked down eight points in the final five minutes, but it wasn't enough to turn the tables.

Cleaning The Glass
UT out-rebounded A&M 44 to 41 and is averaging 45.0 rpg. in SEC play while holding opponents to an average of 34.6 rpg. UT has now outworked 22 of 26 opponents on the glass this season, including 12 of 13 in SEC play.
Big Green Reounding Machine
Cheridene Green
snagged a game-high 12 rebounds while scoring 11 points to post her eighth career double-double and sixth of the season. She has recorded 10+ rebounds in eight of 13 SEC games.
Westbrook Dishin'
Evina Westbrook
had five assists against the Aggies, moving her total of games with 5+ assists to 17 on the season.
Up Next For Tennessee Lady Vols
The Tennessee Lady Vols will return home to host No. 13/13 South Carolina on Sunday, February 24th at 4:00pm. The game will be televised on ESPN2.