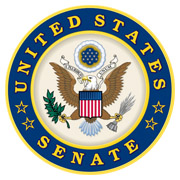 Washington, D.C. – On Thursday, September 26th, 2019, United States Senator Lamar Alexander (R-Tenn.) said the bill he voted for today in the Senate Appropriations Committee would help secure our Southern border and take another step in the fight against the opioids crisis by helping stop illicit opioids, including heroin and fentanyl, from entering the United States.
"I support the president on border security, and I commend him for pursuing funding for the border wall in the right way – by asking the Congress for funding, allowing Congress to consider his request, and working with Congress to achieve a result." Alexander said.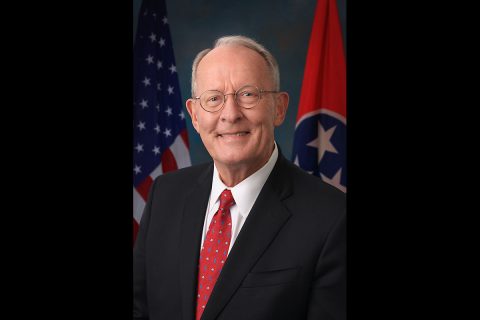 "Congress has approved for the last four presidents – Obama, Clinton, W. Bush and H.W. Bush – on a bipartisan basis, 654 miles of physical barrier – that's wall – along our almost 2,000 mile southern border. The bill approved by the committee today continues the work to secure our border by including $5 billion for the border wall," stated Alexander.
"When a president, elected by the people of the United States, has a legitimate objective, we in Congress should bend over backwards to try to meet that objective if we want a result, regardless of whatever you may think of him or her."
Alexander continued: "The Homeland Security Appropriations bill also provides the funding and resources needed to help stop illicit opioids, including heroin and fentanyl, from entering the United States – a crucial step in fighting the opioid crisis."
The Fiscal Year 2020 Homeland Security Appropriations Bill provides:
$18.1 billion for Customs and Border Protection (CBP). This will be used to hire 319 new law enforcement personnel. Further, it includes $5 billion, the full amount President Trump requested for construction of a border barrier and nearly $100 million for border security technology.
Increased resources to combat trafficking of opioids that enter the U.S. through ports of entry, including additional funding for CBP and Immigration and Customs Enforcement (ICE) to fight the opioid crisis.
$ 21.8 billion for the Federal Emergency Management Agency (FEMA) to be prepared to respond to disasters and provide disaster relief.
Thursday, the Senate Appropriations Committee approved the Fiscal Year 2020 Homeland Security Appropriations Bill, which is consistent with the spending limits included in the Bipartisan Budget Act of 2019 approved by Congress, and signed by President Donald Trump, in August. This legislation is now ready for consideration by the full Senate.