Tennessee (2-0) vs. Washington (2-0)
James Naismith Classic
Saturday, November 16th, 2019 | 4:00pm CT
Toronto, Ontario | Scotiabank Arena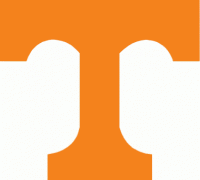 Toronto, Ontario – Tennessee Vols basketball returns to action on Saturday afternoon at the James Naismith Classic, when it takes on Washington inside Toronto's Scotiabank Arena. Tipoff is set for 4:00pm CT on ESPN+.
Saturday's game will be available to the U.S. audience through a paid subscription with ESPN+. Information about a subscription to the online service can be found here. Doug Sherman (play-by-play) and Sean Farnham (color) will have the call.
Fans can also listen live on their local Vol Network affiliate to listen to Bob Kesling and Bert Bertlekamp describing the action.
Tennessee picked up its second win of 2019-20 on Tuesday night, using a 14-4 run early in the second half to propel themselves to an 82-63 victory over Murray State. The Vols were led by senior Jordan Bowden who poured in a career-high 26 points, with 19 coming in the second half.
Bowden also nailed a career-high six 3-pointers. Junior Yves Pons, also impressed for the second consecutive game, tallying a career-high 19 points. Despite a difficult shooting night, senior guard Lamonte Turner dished off a career-high 14 assists.
This will be the Vols and Huskies first meeting in the history of the two programs. Tennessee will be looking for its first victory north of the border, as this will be the first appearance for any Tennessee team sport in Canada. Rick Barnes will also be looking for his first victory over the University of Washington, in his first ever matchup against the Huskies.
The game is part of a six-team, three-game slate, with Buffalo and Harvard tipping off at 2:30pm CT and Rutgers and St. Bonaventure taking place at 6:30pm CT.
Up next, Tennessee will return home on Wednesday, November 20th, when it takes on Alabama State, for the first of two consecutive home contests in Thompson-Boling Arena. Tipoff is slated for 6:00pm CT on SEC Network +.
The Series
Tennessee and Washington have never previously met on the collegiate hardwood.
Washington is the only current Pac-12 member that Rick Barnes has never faced as a head coach.
The Volunteers own an 18-11 record against current members of the Pac-12, while Barnes' record against the conference is 30-22.
Both universities share a unique gridiron connection, as each school has a riverfront football stadium. Fans of both teams routinely boat to and from home games at Neyland Stadium and Husky Stadium.
A Win Would
Leave Rick Barnes' five wins away from recording his 700th career head coaching victory.
Give Barnes at least one career victory over every current member of the Pac-12 Conference.
Storylines
While he was the head coach at Providence, Rick Barnes coached a Big East all-star team that toured Australia in the early 90s. One of the players on that squad was a shooting guard from Syracuse named Mike Hopkins.
Hopkins was present at the Naismith Awards Brunch in Minneapolis on April 7 when Barnes received the 2019 Werner Ladder Naismith Men's Coach of the Year Award. Washington's Matisse Thybulle received the 2019 Naismith Defensive Player of the Year Award at that same brunch.
The Vols and Huskies also crossed paths during last season's NCAA Tournament, as both teams competed in Columbus, Ohio, during the first and second rounds. Tennessee advanced to the Sweet Sixteen, while UW fell to North Carolina in the second round.
Tennessee has had three all-time basketball lettermen from Canada—all from Ontario: Bobby Croft (Hamilton, 1967-70), Ray Kasongo (Toronto, 2015-16), Kyle Alexander (Milton, 2015-19).
Alexander completed his eligibility last season and spent NBA training camp with the Miami Heat. He is now playing for the Heat's G League affiliate team, the Sioux Falls Skyforce. Alexander is averaging 9.0 points, 13.0 rebounds and 7.5 blocks through the season's first two games.
Rick Barnes has coached several players from Canada, including NBA champions Cory Joseph (Pickering) and Tristan Thompson (Brampton).
Yves Pons is shooting .778 from the field and has seven blocked shots in UT's first two games.
About the Washington Huskies
Washington, like Tennessee is coming off two wins to open its 2019-20 campaign. The Huskies took down 16th-ranked Baylor, 67-64, in their season-opener, before taking down Mount St. Mary's, 56-46, in their home lidlifter this past Tuesday.
The Huskies look to move forward after losing four starters from last season while returning only three players who averaged more than 10 minutes per game in 2018-19.
UW will be without 2019 NBA Draft pick Matisse Thybulle. Last season, the Washington senior was awarded the Naismith Defensive Player of the Year Award and was placed on the All-Pac-12 first team. He led all Division I players in steals, with 126. Thybulle passed Hall of Famer Gary Payton as the Pac-12's career steals leader, with 331 takeaways. Thybulle was drafted by the Philadelphia 76ers, with the 22nd overall pick in the 2019 NBA Draft.
6-6 sophomore Jamal Bey is expected to make a big jump and has the potential to replicate the lost length of Thybulle on both sides of the ball.
Huskies guard Quade Green is a transfer from Kentucky. He averaged 13.0 points and 2.0 assists in three games against Tennessee in 2017-18.
Entering this new season, the Huskies are relying on freshmen Isaiah Stewart and Jaden McDaniels for immediate production. Both rank first or second in multiple statistical categories for Washington through two games.
After a seven-year hiatus from the NCAA Tournament, the Huskies returned to the March Madness field in 2019, advancing to the Round of 32 as a nine seed, where they fell to North Carolina.
Washington accounts for the 16th-most all-time wins among Division I college basketball programs, with 1,794 victories.
Tennessee Program Ready To Make Its Canadian Debut
Tennessee makes its Canadian debut (in any team sport) Saturday, as the Volunteers are set to face Washington as part of the James Naismith Classic in Toronto's Scotiabank Arena.
The inaugural tripleheader event also features games between Buffalo-Harvard (1:30pm CT) and Rutgers-St. Bonaventure (6:30pm CT).
Last year, in their second season under the direction of head coach Mike Hopkins, the Huskies won the 2019 Pac-12 regular-season championship and advanced to the second round of the NCAA Tournament. Washington finished with a 27-9 (15-3 Pac-12) record. Hopkins has led UW to back-to-back 20-win seasons and has claimed consecutive Pac-12 Coach of the Year honors.
Tennessee has never faced Washington on the hardwood and is 18-11 all-time against current members of the Pac-12.
Vols head coach Rick Barnes owns a 30-22 career record against current members of the Pac-12. Washington is the only Pac-12 school he has never faced.
Saturday's Showdown Of Interest In 76er's Locker Room
Saturday's Tennessee-Washington showdown has bragging-rights implications in the Philadelphia 76ers locker room. The Sixers' roster features two former Vols in starters Tobias Harris and Josh Richardson, as well as rookie wing and Washington alum Matisse Thybulle.
Message Received
Vols head coach Rick Barnes openly voiced disappointment in senior guards Jordan Bowden and Lamonté Turner after the pair combined to commit nine turnovers in UT's season-opener vs. UNC Asheville.
The message must have gotten through, because the duo accounted for 15 assists and no turnovers in UT's next game, against Murray State. Turner was responsible for 14 of those assists—the most by a Vol since January of 1994. Bowden, meanwhile, exploded for 26 points in the win over the Racers.
Historic Night For Turner
Lamonté Turner's 14-assist performance in the November 12th win over Murray State made him one of only seven Vols to ever dish out 14 or more in a single game.
It was the most assists by a Vol since LaMarcus Golden had 14 at South Carolina on January 19th, 1994.
Frontcourt Efficiency
Through Tennessee's first two games, forwards John Fulkerson, Yves Pons and Olivier Nkamhoua have combined to shoot 28-of-40 (.700) from the field.
Against Murray State November 12th, Fulkerson had 2.25 points per shot, which is a pretty elite number. On the season, he is averaging 1.9 points per shot, while Pons has been nearly as efficient (1.89 pps).
UT Vols Adjusting To New, Deeper 3-Point Line
Per legislation passed in June of 2019, the NCAA this season extended the 3-point line from 20 feet 9 inches to match the international distance of 22 feet 13/4 inches.
During Rick Barnes' previous four seasons at Tennessee, with the shorter distance in play, the Vols shot .351 (975 of 2,778) from beyond the arc.
This season, with the line extended, Tennessee is shooting .462 (18 of 39) from 3-point range.
UT Vols Sign Talented Trio
November 13th was an historic day for the Tennessee basketball program, as the Volunteers received signed National Letters of Intent from three elite prospects who comprise one of the most outstanding recruiting classes in program history.
Five-star prospects Keon Johnson and Jaden Springer and four-star prospect Corey Walker Jr. give Tennessee a signing class that is ranked as high as No. 4 nationally by 247Sports, Rivals and ESPN. All three of those services also list Tennessee's three signees among the top 40 prospects in the Class of 2020.
All three signees are expected to enroll in the summer of 2020 and will be freshmen next season.
All three also were named to the Atlanta Tipoff Club's watch list for the 2020 Jersey Mike's Naismith High School Trophy for Boys Player of the Year Award.
Including current freshman Josiah-Jordan James, Tennessee has now signed four national top 50 recruits during the Barnes era.