Tennessee (7-0) vs. Texas (4-4)
Sunday, December 8th, 2019 | 1:02pm CT
Knoxville, TN | Thompson-Boling Arena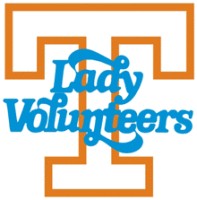 Knoxville, TN – For the 41st time, Tennessee and Texas will do battle in women's basketball. The Tennessee Lady Vols basketball team leads the series, 25-15, after winning the past two meetings.
The No. 17/19 Lady Vols (7-0) play host to the Longhorns (4-4) at Thompson-Boling Arena in a 1:02pm CT contest on Sunday. The match-up is part of the 10-game Big 12-SEC Challenge, with Sunday's tilts closing out the week-long competition.
The Lady Vols are playing their fifth of six straight games on Rocky Top after opening with two of the season's first three contests on the road.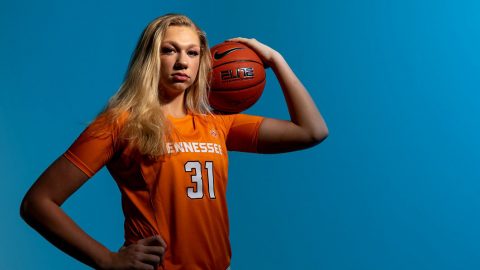 After facing Texas, UT welcomes Colorado State (December 11th, 6:00pm) to The Summitt to close out the fall semester slate of home games.
Tennessee remained unbeaten last Sunday, flying past Air Force, 81-54, on the strength of a season-best 54.8 percent shooting performance.
Texas comes to Knoxville after dropping two out of three contests at the Rainbow Wahine Showdown in Honolulu. The Longhorns fell to No. 12 North Carolina State (84-73) and Hawaii (73-60), and picked up a victory in between over North Texas (63-57).
Broadcast Information
Sunday's game will be televised by ESPN2 with Courtney Lyle (PxP) and Carolyn Peck (Analyst) on the call.
The contest also can be heard on Lady Vol Network radio stations and by audio stream, with Mickey Dearstone calling the action for the 21st season.
A link to the live audio stream can be found on each game's Hoops Central page or the Lady Vol schedule on UTSports.com.
For a list of Lady Vol Network affiliates, please click on the Fans tab at the top of UTSports.com, select Vol Network and then click on Vol Network Affiliates in the black bar at the top of the page.
Air time for games on the Lady Vol Radio Network generally occurs 30 minutes prior to tip-off.
SECN+ games are online broadcasts and are available only on WatchESPN via computers, smartphones and tablets.
All of the games included in the ESPN package (ESPN, ESPN2, ESPNU) and the SEC Network will be available through WatchESPN, accessible online at WatchESPN.com, on smartphones and tablets via the WatchESPN app, and streamed on televisions through Amazon Fire TV, Apple TV, Chromecast, Roku, Xbox 360 or Xbox One to fans who receive their video subscription from an affiliated provider.
Promos
Fans are encouraged to wear Tennessee Orange to create an "Orange Out" atmosphere and display what Lady Vol fans appreciate as the better choice of orange compared to the hue our Texas friends wear. The Lady Vols will be donning their traditional road orange uniforms at home on Sunday.
Tickets are available to the general public at AllVols.com. Spark the Summitt with tickets starting at $5.00. Gates open at 12:00pm.
It's also "Moms and Sons" day at T-BA. For $20.00, a mom and son duo can purchase two tickets to the Lady Vol game vs. Texas, get a pregame tour of Neyland Stadium, attend an exclusive pep rally at the Women's Basketball Hall of Fame, get T-shirts for themselves, receive two hot dog vouchers for the game and make memories that last a lifetime.
The best way to spread holiday cheer is singing Rocky Top for all to hear. Spend your "Volidays" with Tennessee Basketball, singing Rocky Top. Purchase the Voliday Package at AllVols.com.
Enjoy the pregame Kids' Corner at Gate F. It opens one hour prior to tip-off. Fun includes free face painting, the Big Orange prize wheel, visits from Smokey and cheerleaders, crafts and more. The first 100 kids can receive a free Orange Dreamsicle.
Participate in "High-5 the Lady Vols." Kids 12 & younger can pick up a wristband at the Fan HQ table on the concourse to participate in the pregame High-5 tunnel. Wristbands are limited. To purchase discounted group tickets and reserve wristbands for your team, please call 865-946-7000.
Free parking & shuttle service is available from UT's Ag Campus. Shuttles begin two hours prior to tip.
UT Lady Vols Recap of Last Game
In the first meeting between the teams, No. 20/25 Tennessee flew past Air Force, 81-54, last Sunday afternoon in Thompson-Boling Arena to open the season 7-0 for the fifth time in the past 10 years.
With a season-high crowd of 8,032 looking on, nine different players scored for the Big Orange. UT tallied 56 points inside the paint, had 23 points created from 22 Air Force (1-7) turnovers and shot a season-high 54.8 percent from the field. UT knocked down a sizzling 66.7 percent of its shots in the second quarter and 64.7 percent in the third period.
Junior
Rennia Davis
just missed her fifth double-double, recording 18 points and nine rebounds to share leading scorer honors with sophomore
Rae Burrell
, who posted a scoring career high for the second straight game.
Three other Lady Vols scored in double digits, including junior Kasiyahna Kushkituah, sophomore Jazmine Massengill and freshman Tamari Key, who contributed 13, 11 and 10, respectively. Massengill added a game-high six assists.
The Falcons shot only 29.6 from the field, but out-rebounded Tennessee, 40-39. It marked the first time all season UT has been beaten on the boards.
Notes From The Last Game
On The Break: UT recorded a season-high 15 steals against Air Force, converting those into a season-high 21 fast-break points. The Lady Vols had previous season highs of 12 and 20, respectively, vs. Arkansas-Pine Bluff in the last game.
Consistent Bench Play: Sophomore Rae Burrell and Kasiyahna Kushkituah each finished the day in double figures with 18 and 13 points, respectively. It marked the fourth-straight game the pair had come off the bench to contribute double-digit points.
Rae Heating Up: Sophomore Rae Burrell has improved her career high in two straight games, recording 17 against Arkansas-Pine Bluff and 18 against Air Force. Her previous best was 14 points, initially set against Florida A&M on Nov. 18, 2018, and tied earlier this season against Tennessee State.
Balanced Attack: UT finished the day with five players in double digits (Davis, Key, Massengill, Kushkituah, Burrell) and nine of 10 active Lady Vols contributed at least one bucket.
Point Guards Dishing: Freshman Jordan Horston and sophomore Jazmine Massengill lead the team in assists this year with 33 and 32, respectively. If the season ended today, Horston's average of 4.7 apg. would rank second all-time for Lady Vol freshmen behind only Ariel Massengale who averaged 4.9, while Massengill's average of 4.6 apg. would rank fifth all-time for Lady Vol sophomores.
Harper History In The Making
Kellie Harper coached the 500th game of her head coaching career on December 1st, as the Lady Vols defeated Air Force, 81-54, in Knoxville. She improved to 292-208 in her 16th season on the sideline.
Kellie Harper will attempt to open a season 8-0 for the first time in her head coaching career. She twice opened 4-0 at NC State in 2011-12 and 2012-13 before topping that with a 7-0 start at UT this season.
On November 18th, 2019, Kellie Harper became the 40th person to play for and coach an AP-ranked women's basketball team when UT debuted at No. 23.
She became the 13th person to accomplish that feat at the school where she also played.
According to Hoops Guru Mel Greenberg, UT and USC are the only schools with two alums to accomplish that feat. Harper and Holly Warlick did so at Tennessee, while Cheryl Miller and Cynthia Cooper-Dyke did so at Southern Cal.
Harper is one of only 11 coaches to lead three different women's teams to NCAA Tournament appearances (Western Carolina, NC State, Missouri State).
She will attempt to join Jim Foster (St. Joseph's, Vanderbilt, Ohio State, Chattanooga) in becoming the only coaches to take four different women's teams to the NCAA tourney.
Tennessee Lady Vols Topics
Tennessee has opened a season 7-0 for the third year in a row and will attempt to make it 8-0 for the third time in as many seasons and for only the fifth time in the past 10 years.
The Lady Vols defeated Texas last season to go 8-0.
Reserves Rae Burrell and Kasiyahna Kushkituah each have scored in double figures in the past four games. Burrell is second among active players at 10.6 ppg., while Kushkituah is third at 9.4 ppg.
Burrell is UT's leading scorer in home games at 13.4 ppg., hitting 47 percent of her shots in Knoxville.
Starter Rennia Davis has scored in double figures in five straight contests and is up to 16.0 ppg.
Centers Kasiyahna Kushkituah (.634), Tamari Key (.579) and Emily Saunders (.769) are all hitting high percentages on their field goals.
Kasiyahna Kushkituah averaged 14.0 ppg. last week in two games while shooting .857 from the field.
Tennessee is holding opponents to 46.0 ppg. at home, while those foes shoot only .265. UT, meanwhile, is averaging 76.4 ppg. and shooting .489.
The highest field goal percentage UT has allowed in a game this season was .348 to East Tennessee in the opener.
The Lady Vols had won the rebounding battle in the first five games before Air Force outworked the Lady Vols, 40-39, last Sunday. UT still has a +15.6 margin vs. opponents that ranks No. 2 nationally.
Seven UT Lady Vols average better than 5.0 rpg.
Tennessee is allowing only 51.6 points per game and has given up more than 55 points only twice.
Jazmine Massengill has recorded 21 assists vs. only four turnovers in five home games this season.
Tennessee has had 16 or more assists in each game this season and a season-best 25 vs. UAPB.
UT reserves have outscored the opposing bench in each game, building an average score of 31.0 to 12.7.
The Lady Vols have shot for a higher percentage every game.
UT-Texas Series Notes
Tennessee leads the series with Texas, 25-15, and has a 12-6 edge in Knoxville, an 11-8 record in Austin and a 2-1 mark at neutral sites.
The Lady Vols ended a three-game overall losing skid in the series in 2017 and halted a two-game road losing streak in the series a year ago. Tennessee now will try to add on to its current two-game winning streak in the series and make it two in a row at home as well.
While the first meeting in the series was on Dec. 8, 1978 (Tennessee 84, Texas 60), this marks the 38th-consecutive season these programs have met. The UTs played twice in 1986-87 and 1991-92 in regular-season tourney match-ups in addition to the regularly-scheduled games.
Lady Vol freshman Zaay Green (injured/out for the season) hails from Duncanville (Texas) High School, the alma mater of Lady Vol, Olympic and WNBA hoops legend Tamika Catchings.
Tennessee is 58-22 all-time vs. schools currently in the Big 12 after winning at Oklahoma State and Texas last season.
Lady Vol Head Coach Kellie Harper was 4-0 vs. Texas as a Tennessee player from 1995-96 to 1998-99.
Two of women's college basketball's most successful coaches put these programs on the map: Tennessee's Pat Summitt (1,098-208, 8 NCAA titles) and Texas' Jody Conradt (900-307, 1 NCAA title).
Popular Tennessee men's basketball coach Rick Barnes' previously coached at Texas from 1998 to 2015.
About the Texas Longhorns
The Longhorns returned three starters and eight total letterwinners from last year's squad that finished 23-10 overall and 12-6/3rd in the Big 12.
Texas has been led this season by the one-two inside punch of 6-3 forward Joyner Holmes (17.3 ppg., 9.9 rpg.) and 6-5 forward/center Charli Collier (16.3 ppg., 10.5 rpg.).
Guards Sug Sutton, Celeste Taylor and Lashann Higgs are averaging 9.5, 8.6 and 8.1 ppg., respectively. Higgs was Texas' leading scorer through four games a year ago (13.8 ppg.) before an injury ended her season. Sutton averaged 12.7 in 2018-19.
Head coach Karen Aston is in her eighth season at the school and is 169-76. She is 270-139 in her 13th season overall.
Recapping Texas' Last Game
Hawaii held Texas without a field goal for the first eight minutes of the fourth quarter, as the Rainbow Wahine defeated the Longhorns, 73-60, in the Rainbow Wahine Showdown last Sunday afternoon in Honolulu.
Hawaii (4-4) hit 10 of 19 three pointers and made 21 of 24 free throws. Texas (4-4) led by three at the end of the third period, but Hawaii outscored the Longhorns, 28-12, in the fourth quarter.
Charli Collier scored 18, Joyner Holmes 17 and Celeste Taylor 13 for Texas. Amy Atwell scored 24 for Hawaii, which included a 9-of-14 performance from three-point territory and six-of-seven from the free-throw line.