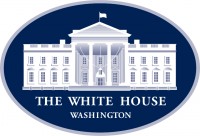 Washington, D.C. – The contrast is incredible. Despite House Democrats holding Congress captive with their endless investigations, impeachment stunts, and obstruction, U.S. President Donald J. Trump is delivering on his biggest promise to our citizens—restoring the American Dream in every corner of our great country!
"'Stellar.' 'Blowout.' 'Blockbuster.' That's how even left-leaning analysts described Friday's stunning jobs report.
The U.S. economy continues to steam ahead under President Trump, despite a global slowdown — with big gains for Main Street, not just Wall Street," the New York Post editorial board writes.
"The gains are broad and deep. Minorities continue to see record or near-record low unemployment rates . . . And recent research from Bloomberg News shows that the Trump-era recovery has most benefited those in the lowest 40 percent of incomes."
Once again, the Trump Economy absolutely smashed "expert" predictions with today's Jobs Report:
The unemployment rate fell to 3.5%—matching its lowest level in 50 years.
Economists had expected the economy to add 185,000 jobs. It added 266,000.
Economists had predicted 15,000 more manufacturing jobs. We got 54,000.
Compared with last year, average hourly wages are up more than 3%.
The number of Americans working rose to 158,593,000—a record high
Here's the full update from the Council of Economic Advisers, but one paragraph in particular tells you everything you need to know about the blue-collar, middle-class Trump Boom:

From [the end of the Great Recession] to the end of 2016, average wage growth for production and nonsupervisory workers lagged that of managers, the bottom 10 percent of wage earners lagged that of the top 10 percent, those without a college degree lagged that of college graduates, and African Americans lagged that of white Americans. Since President Trump took office, each of these trends has been reversed, contributing to lower income inequality.
How's that for Morning in America?