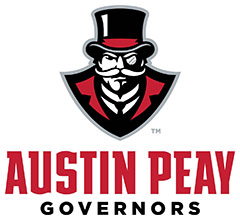 Clarksville, TN – Austin Peay State University (APSU) alumni Derek Wright had just completed the finest game statistically in his basketball career. The senior guard scored 43 points in a 121-116 triple-overtime loss to Southeast Missouri, January 29th, 2008. It was the first time a Gov broke the 40-point barrier in nearly 11 seasons.
Of course, Wright was summoned after the game to talk to the media. Leaf-Chronicle reporter James Horne had a stat sheet in hand to show Wright that he not only scored 43 points but knocked down a career-best five three-pointers while collecting seven steals.
As quickly as Horne lifted the stat sheet into Wright's sight, Wright slapped it away with even greater rapidness and bluntly said: "We lost. It doesn't matter."
That was the true essence of Derek Wright, known as D.J. to most. Statistics never really mattered to him, but winning did.
He was stung by the APSU Govs' stunning 63-62 loss in the OVC championship game the season prior. He utilized that loss to motivate him.
In fact, Wright daily was in the Dunn Center working on his game. Few have used "the gun" shooting machine-like Wright. In fact, from freshman to senior season, Wright may have been the most improved player during the Dave Loos 27-coaching years. He averaged 3.4 points per game as a freshman, shooting only 36 percent from the floor, while concluding his career at 11.4 ppg, missing by just 28 points of reaching the 1,000-career point total.
"D.J. showed up at Austin Peay with really good raw ability," said Loos, the longtime Governors head coach. "He was very quick and fast. He could jump and he was, as I remember, a marginal shooter.
"Although D.J. was physically gifted, he lacked some discipline to his game. He played somewhat out of control and struggled with decision making."
During the latter half of his junior season and through his entire senior campaign, Wright may have been the best "true" pass-first point guard of the Loos Era. He paced the Govs to back-to-back 16-4 OVC marks during those two seasons and a pair of league regular-season titles.
Wright led the APSU Govs to the NIT in 2006-07, followed by the OVC tourney championship and NCAA tourney berth the next season.
Among a team full of veterans, Wright was the true leader. As a senior, he tallied 165 assists (4.7 per game) and blew away the steals record with 89, including six games with five or more. In addition to his superb SEMO performance, Wright was a one-man wrecking crew at The Curb Center in Nashville early that senior season.
Even in those days, former Belmont coach Rick Byrd loved the three-point shot. He got his shooters open by throwing cross-court lob passes (once known as "outlaw" passes) over the defense.
Well, that mid-December 2007 night, Wright was having none of it. Seemingly every time Belmont mounted a comeback, Wright would steal one of those cross-court passes and head the other way. He finished that game with 24 points – he recorded 20 of his 43 20-point-plus games as a senior – six rebounds, four assists, and six steals. It may have been his best performance as a Governor.
"D.J.'s maturation over his career was impressive," Loos said. "Although he was always competitive, he began to play with real purpose and developed terrific leadership skills. He had the respect of his teammates.
"Derek had become a real point guard. He could score—that 43-point game against SEMO I am still not sure where that came from—and he became a real weapon on defense."
In early January 2008, the Govs improved to 4-0 in the OVC with a 90-85 overtime win at UT Martin, a contest where Wright was credited with 12 assists, one of three double-digit assist performances for the point guard that season.
After the disappointment of the 2007 OVC title game, Wright and company were not about to allow a repeat in 2008. After blowing out Eastern Kentucky in the OVC tourney opener, the Govs eked out a 78-77 win against UT Martin in the OVC tourney semifinals, setting up a rematch against Tennessee State, a team that beat the Govs, 73-69, in Nashville three weeks earlier.
But this time, the Tigers were no match for the Govs. APSU built a 15-point halftime lead as it eased to an 82-64 victory in a contest that saw Wright score 13 points and dish out four assists but also take a knee to the thigh midway through the final half. Little did anyone know that extended knee not only bruised Wright's thigh, but it tore the muscle away from the bone.
For the next 1½ weeks, Wright lived in the training room in order to play in the NCAA tourney… He was able to start against Texas, but after a few minutes, it was determined the senior point guard's season would come to an end earlier than he would have liked.
During that senior season, the veteran point guard earned second-team All-OVC and OVC all-tournament. Collegeinsider.com named Wright as the OVC's Most Valuable Player. He also was recognized by the APSU Athletic Department as the Most Outstanding Male Athlete for 2007-08. Yes, Wright had become one of Austin Peay State University basketball's best point guards in history.
And now D.J., who recently completed a professional career that took him to all corners of Europe and currently serves as a basketball graduate assistant at Arizona State, will "Wrightfully" take his place as an Austin Peay State University Athletics Hall of Fame member.
Brad Kirtley, Austin Peay State University's sports information director from 1984-2016, will provide an in-depth look at each member of the 2020 Austin Peay State University Athletics Hall of Fame induction class. The 2020 APSU Athletics Hall of Fame induction ceremony will be a 6:00pm dinner on Friday, January 24th at the Morgan University Center ballroom; the honorees also will be recognized during the following night's men's basketball contest against Belmont.
For more information about the Hall of Fame dinner and to make reservations to attend, call Tara Pfeifler, 931.221.6119 or email .