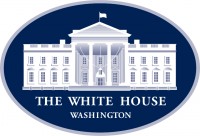 Washington, D.C. – House Democrats' impeachment managers had one big goal yesterday: trying to quickly rewrite their own three-year narrative on impeachment.
"Chief revisionist Representative Adam Schiff, D-Calif., who chairs the House Intelligence Committee, began by asserting that the House Democrats have compiled evidence of high crimes and misdemeanors perpetrated by the president," Senator Marsha Blackburn (R-TN) writes for Fox News.
"Later, however, Schiff revealed that the over 100 hours of testimony, and thousands of pages of documents, that led to his conclusions simply weren't enough. He then asked that the Senate fetch additional evidence he neglected to secure."
"There is a strong case to be made that House Intelligence Committee Chairman Adam Schiff seriously mismanaged the House's impeachment proceedings into President Donald Trump. But Schiff has one word for his critics: whatever . . . This is as lame as it is deceptive," Kaylee McGhee writes in the Washington Examiner.
"Efforts to remove Trump didn't start with Ukraine. And won't end there . . . Maxine Waters has been chanting 'impeach 45' since the spring of 2017. Representative Al Green introduced the first impeachment resolution that summer . . . In November 2017 a group of House Democrats introduced additional articles of impeachment. The same thing happened in December 2017, January 2018, March 2019, May 2019, and July 2019," Matthew Continetti writes for National Review.
"If the purely partisan and reckless maneuvering of House Democrats receives more than it deserves — rapid disposition with a strong dose of senatorial scorn — future presidents, at least those who face House majorities from the opposite party, can look forward to the impeachification of all political disputes down the road," Hugh Hewitt writes in The Washington Post.