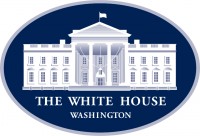 Washington, D.C. – "In 2017, Speaker Nancy Pelosi famously cajoled House Republicans to produce a budget, warning 'show me your budget, show me your values.'
She was understood to mean that you can learn about someone's deepest convictions judging the way in which they spend their money," Representative Jim Banks (R-IN) writes for Fox News.
"Ironically, she and her party never produced a budget when they regained control of the House in 2019.
In contrast, President Donald Trump is not afraid to put his cards on the table." His new proposed budget is a stark departure from Beltway "business as usual," putting the Federal ledger on a path back to surpluses in just 15 years.

Click here to read more.
The "petulant" antics of House Speaker Nancy Pelosi during last week's State of the Union address were not only a poor reflection on her—they showed Congressional Democrats' true colors. It "underscored the desperation of a party that has lurched to the left" to satisfy its increasingly socialist base, Miranda Devine writes in the New York Post.
House Democrats wasted 178 days on their impeachment charade. "The vote for acquittal in the Senate does not negate the fact that the do-nothing Democrats wasted three years and millions of taxpayer dollars by supporting baseless witch hunts against a president they have wanted to destroy since day one," Steve Pearce writes in the Albuquerque Journal.
"Today, after months of impeachment proceedings, accusations of wrongdoing and a media that has reported overwhelmingly negative stories about him for three years, [President Trump's] polling numbers are at their highest ever. Why? Because the president kept his promise to remember the forgotten, and he's continued to push ahead with policies to help them and every American," writes Heritage Foundation President Kay Coles James in The Washington Times.