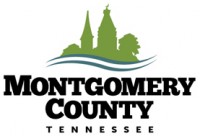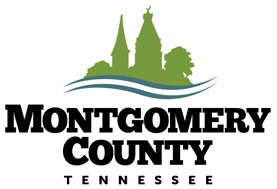 Montgomery County, TN – Last week, the Montgomery County Health Department received its first shipment of the Moderna vaccine. A group of 10 first responders and public safety personnel representing Montgomery County and City of Clarksville employees received the first of the newly FDA authorized Moderna vaccines in Montgomery County.
The vaccines were administered by nurses from the Montgomery County Health Department at the Emergency Operations Center on Monday, December 21st.
"I appreciate that these employees stepped forward to take the vaccine and I am thankful for the work they do each day to keep our community healthy and safe. This is the first of many steps we need to take in order to get to the other side of this pandemic," stated Montgomery County Mayor Jim Durrett.
"We are excited to have these vaccines and see our COVID-19 vaccination activities underway in our community," said Montgomery County Health Director Joey Smith. "We've been preparing for months to distribute approved vaccines and we believe this will be a safe and effective tool in the fight against COVID-19."
The 10 employees were selected based on the list of predetermined "high-risk" criteria established by the Tennessee Department of Health and include Dustin Haas and Jessie Ferrell with County Emergency Medical Services, Hope Peterson with 911 Dispatch, Mark Chandler and Robert Jones with Clarksville Fire and Rescue, Fred Smith and Charles Hummel with the Montgomery County Sheriff's Office, Steve Hamilton and Tina Slaven with Clarksville Police Department and Tammy Arms with Emergency Management Agency.
"While it is extremely important that we take these steps to offer greater protection for our most exposed populations, we must keep in mind that we all need to mask up, social distance, and avoid gathering to minimize the spread of this virus," added Clarksville Mayor Joe Pitts.
The Tennessee Department of Health will provide data on COVID-19 Coronavirus vaccines administered in the state via a new online dashboard which will be updated each Tuesday and Friday.
Chandler, the first to receive the vaccination in Clarksville, Montgomery County said, "I'm honored to be a part of this. It's great to see Montgomery County taking care of the people who take care of Montgomery County."
Initial supplies of the COVID-19 Coronavirus vaccines are limited. The first allocations of both the Moderna and Pfizer COVID-19 vaccines in Tennessee will be used to provide first vaccine doses to individuals qualifying for Phase 1a1, as detailed in the COVID-19 Vaccination Plan for Tennessee. Tennessee's COVID-19 vaccination plan was last updated on December 2nd and will be modified as more is learned about the vaccines Tennessee will receive.
It's important to note these Pfizer and Moderna COVID-19 vaccines are not interchangeable; each patient must receive two doses of the same vaccine to be protected against COVID-19 coronavirus. Those who choose to receive the vaccine will receive a card with the date of their first dose, the name/manufacturer of the vaccine received, and the date on which they should receive their second dose.
Tennessee's plan for allocation of COVID-19 Coronavirus vaccine has been thoughtfully developed with a focus on how best to serve our diverse populations and communities, and to ensure distribution of vaccination sites across all 95 counties, especially in rural areas and those with high concentrations of people in vulnerable populations.
Tennessee's local health departments continue to offer COVID-19 coronavirus testing five days a week at no charge to those wishing to be tested. TDH testing sites across the state began employing self-testing kits for adults three days a week beginning December 21st, to allow staff members to transition to vaccination of frontline health care providers and first responders. Find testing hours and contact information for TDH health department testing sites online at https://covid19.tn.gov/testing-sites/.