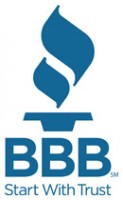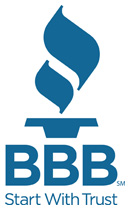 Nashville, TN – Better Business Bureau® (BBB®) serving Middle Tennessee and Southern Kentucky is pleased to announce the launch of the 2021 Students of Integrity Scholarship program sponsored by BlueCross BlueShield of Tennessee.
The annual scholarship program proudly recognizes high school seniors from the Middle Tennessee and Southern Kentucky area who personify sound ethical behavior and decision-making in their leadership roles at school and in their community.
For the 2021 Students of Integrity Scholarship, we will be awarding a total of 12 $1,000 scholarships. Two of those scholarships are Trade School scholarships. This program is open to seniors graduating in the spring of 2022.
Eligible applications in the following counties can apply:
Kentucky
Trigg County, Christian County, Todd County, Logan County, Simpson County, Allen County, Monroe County.
Tennessee
Bedford County, Cannon County, Cheatham County, Clay County, Coffee County, Davidson County, Dekalb County, Dickson County, Fentress County, Franklin County, Giles County, Hickman County, Houston County, Humphreys County, Jackson County, Lawrence County, Lewis County, Lincoln County, Macon County, Marshall County, Maury County, Montgomery County, Moore County, Overton County, Perry County, Pickett County, Putnam County, Robertson County, Rutherford County, Smith County, Stewart County, Sumner County, Trousdale County, Warren County, Wayne County, White County, Williamson County, and Wilson County.

Entries are evaluated by an independent, voluntary panel of judges selected by BBB. They will judge the entries based on four areas of criteria: Leadership, Community Service, Academic, and Essay.

For more information on scholarships and specific entry criteria, please visit BBB Students of Integrity.
About BBB of Middle Tennessee and Southern Kentucky
For more than 100 years, Better Business Bureau has been helping people find businesses, brands and charities they can trust. BBB provides objective advice, BBB Business Profiles on more than 5.3 million companies, 11,000 charity reviews, dispute resolution services, alerts and educational information on topics affecting marketplace trust. Visit bbb.org for more information.
There are local, independent BBBs across the United States, Canada, and Mexico, including BBB Serving Middle TN and Southern KY, which was founded in 1961 and serves 45 counties in Middle TN and Southern KY. Visit bbb.org for more information.