APSU Women's Volleyball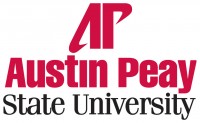 Clarksville, TN – Fresh off a season that saw it reach the NCAA tournament for the first time in program history, Austin Peay State University's volleyball team will tackle a 2011 schedule replete with powerful programs, according to the schedule released Tuesday by first-year head coach Bill Egbert.
The Lady Govs schedule includes four teams that reached the NCAA Tournament last season – Auburn, Butler, Lipscomb and Missouri. Missouri advanced to the tournament's third round after upsetting fifth-seeded Northern Iowa in the opening round then dispatching Northwestern in round two before falling to No. 12 seed Duke. Auburn also advanced to the tournament's second round while Butler and Lipscomb fell in the first round.
"We have a great nonconference schedule lined up this fall," said Egbert. "The high level of competition we will face definitely is going to prepare us for conference play."
Austin Peay's 2011 campaign begins with a full month on the road, beginning with the Alabama Tournament, August 26th-27th. In fact, the Lady Govs open the season by squaring off against Southeastern Conference foe Alabama, which will be under the guidance of new head coach Ed Allen following an 11-19 season. Austin Peay will meet Alabama State (12-21) and Texas State (19-22) in Saturday action at Tuscaloosa, AL.
The Lady Govs will not travel far for their season's second tournament, heading down Interstate 24 to Murfreesboro for the Blue Raider Bash. It will be a trial by fire for Austin Peay which will meet three teams that recorded 20 wins last season, including two NCAA tournament squads. The Lady Govs will open against Big 12 foe Missouri (22-11) before meeting Auburn (21-13) – which hired former Jacksonville State head coach Rick Nold during the offseason – and East Tennessee (26-9).
"Our matches in Murfreesboro will be a true test for us," Egbert said. "We will be up against some very good teams but it will be a great opportunity for us to showcase our abilities on the volleyball court."
The regular season's third week has the Lady Govs traveling to Indianapolis for the Butler Invitational, which also features a strong field. Austin Peay begins tourney play with a contest against Central Michigan (14-15) before meeting host Butler (21-10) – both teams that finished among the top 100 in the NCAA's RPI last season. The Lady Govs complete their Circle City stay with a matchup against Elon (21-14).
Austin Peay closes out the non-conference portion of its schedule with a trip to Lipscomb (24-7). It is a return visit after the Lady Bisons visited Clarksville in 2010 and left with a three-set sweep.
The Lady Govs jump into Ohio Valley Conference play in Week 4, making the trip through "Death Valley" with visits to Eastern Kentucky and Morehead State. The trip to Morehead, KY will be a return to Whetherby Gym where Austin Peay won the 2010 OVC Tournament title.
After opening the season with a four-week, 12-match road trip, Austin Peay returns home September 23rd-24th for its home-opening weekend with contests against Eastern Illinois and new OVC member SIU Edwardsville. However, those are APSU's lone home matches in September as they return to the road the following weekend.
October will be the month for Lady Govs fans to soak in a volleyball match with eight of the month's 11 contests at the Dunn Center. A five-match homestand begins October 4th with a visit from Eastern Kentucky.
Following a one-weekend road trip, the Lady Govs return home to close the month with a three-match home stand, beginning October 25th when 2010 regular-season champion Morehead State visits the Dunn Center. An October 29th contest against Jacksonville State wraps up the home portion of the Lady Govs schedule. Austin Peay closes out the regular-season slate with four road outings in November.
"We are returning a great core from our team last year that has a lot of experience competing in the OVC," said Egbert. "Even though we are facing a tough schedule in a very good conference, I know this great group of women will guide us to where we want to be at the end of the year."
The 2011 OVC Volleyball Championship will be held on three days from November 17th-21st at the site of the regular-season champion.