Austin Peay Lady Govs vs. UAB
December 3rd, 2011 |  Tipoff: 7:00pm | Dunn Center | Clarksville, TN

Clarksville, TN – Austin Peay concludes its two-game homestand when it hosts UAB in a 7:00pm, Saturday contest. The Lady Govs return to action after an off-night against nationally-ranked Vanderbilt that saw them commit a season-high 22 turnovers.
UAB boasts one of the nation's stingiest defenses, holding opponents under 50 points per game – ranking 17th nationally in scoring defense while – while ranking 12th nationally with a +9.3 turnover margin.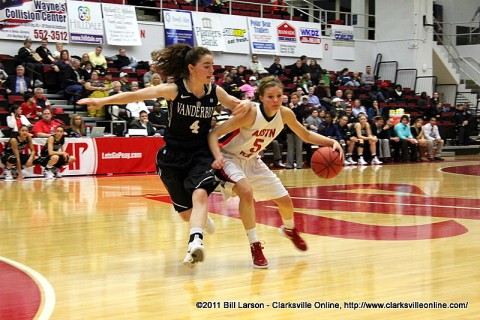 The Lady Govs committed 20-plus turnovers for the first time against Vanderbilt (22), just five days after recording season low 10 turnovers at Cal Poly. Austin Peay also posted season lows in field-goals made (18) and field-goal percentage (.300).
APSU's defense recorded double-digit steals for the fifth time this season and is now averaging 11.3 steals per game. Lady Govs hit the glass for a season-best 15 offensive rebounds, led by Leslie Martinez' five offensive rebounds, but scored only seven second-chance points.
Fast Break Points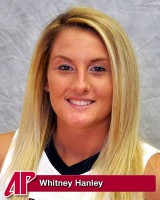 Senior guard Whitney Hanley became the 14th Austin Peay women's basketball player to reach the 1,000-point plateau with her 21-point performance at Lipscomb, November 14th. Her 1,055 career points ranks 13th all-time. She needs 57 points to reach the 12th spot, currently held by Lady Govs head coach Carrie Daniels (1,111 points, 1991-96).
Senior forward Jasmine Rayner has a little more work to do – needing 108 points to reach the 1,000-point mark. At her current pace (9.6 ppg), she will reach the mark in the season's 17th game – January 7th vs. Murray State.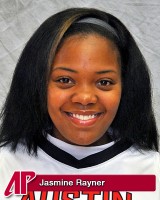 Austin Peay returns its four leading scorers from last season's team: Hanley (12.2 ppg), Rayner (10.5 ppg), junior forward Meghan Bussabarger (8.0 ppg) and sophomore guard Nicole Olszewski (8.0 ppg).
Hanley was named to the Preseason All-OVC team after receiving second-team All-OVC honors last season.
Austin Peay is 20-50 (.286) against non-conference teams under head coach Carrie Daniels.
The Lady Govs are 11-23 (.324) in December under Daniels.
Lady Govs Last Time Out
No. 25/22 Vanderbilt def. Austin Peay, 83-51
November 30th, 2011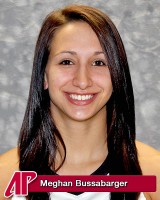 Austin Peay State University women's basketball team could not slow nationally-ranked Vanderbilt, dropping an 83-51 non-conference tilt, Wednesday night at the Dunn Center. Austin Peay (2-4) kept the game close in the opening seven minutes and trailed by only three points, 10-7, after sophomore Meghan Bussabarger made a pair of free throws.
However, the Lady Govs could not maintain their early momentum and made only two of their next 13 shots. Vanderbilt (7-0), which entered the game shooting nearly 50 percent from the field, found its shooting stroke while Austin Peay struggled. The Commodores made 8-of-12 attempts from the field over the next eight minutes as part of a 21-4 run that broke the game open with VU leading 31-11 with 5:40 left.
Vanderbilt made 50 percent (15-of-30) of its first half shots and took a 22-point, 43-21 lead into halftime. Junior Leslie Martinez led the Lady Govs with her season's first double-double, scoring 10 points and grabbing 11 rebounds.
Sophomore Shyra Brown added a career-high 13 points. Both Martinez and Brown led a bench effort that scored 30 of the Lady Govs 51 points. Austin Peay's starting five, led by senior Whitney Hanley's eight points, was held to 21 points and made only 19.3 percent (6-of-31) of its field goals.
About UAB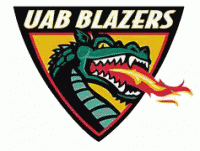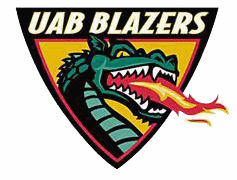 UAB has won three straight games, including two against OVC competition. The Blazers began their road trip with a 70-47 victory at Morehead State, Wednesday, after posting home wins against Western Kentucky (58-36) and Southeast Missouri (64-41) during its Thanksgiving tournament.
During the win streak UAB has limited opponents to 41.7 field goal attempts per game and a 32.8 shooting percentage while forcing 24.7 turnovers per game. The Blazers return four starters and nine letterwinners from last year's team that posted a 20-15 record (7-9 in Conference USA action) and won the Women's Basketball Invitational.
Lady Govs-Blazers Last Meeting
UAB def. Austin Peay, 60-55
January 2nd, 2011 • Birmingham, AL
Austin Peay wrapped up the non-conference portion of its 2010-11 schedule with a 60-55 loss to UAB, at Bartow Arena. The Lady Govs rallied to tie the game, 48-48, with 4:20 left courtesy a 12-2 run that was remarkable for the fact that they did not make a field goal for seven minutes. Austin Peay made 10 of its 12 free throws during the run, sophomore Kaitlyn Hill making 3-of-4, including the game-tying free-throw.
UAB ended its seven-minute field goal drought on its next possession, a three-point field goal by Amanda Peterson that gave UAB the lead for good, 51-48, with 4:05 remaining. Her basket sparked a 12-7 game-ending run that saw the Blazers make seven of their 15 free-throw attempts.
The  Lady Govs committed a season-high tying 27 turnovers, with nine of the 10 Lady Govs who played committing at least one turnover. Those turnovers helped limit Austin Peay to a season-low 39 field-goal attempts of which they made 46.2 percent. Austin Peay also won the rebounding battle, but only by a narrow 41-40 edge.
The Blazers grabbed 23 offensive rebounds, which they turned into 19 points on second-chance opportunities. Brooke Faulkner led the Lady Govs with 17 points and six rebounds. Jasmine Rayner and Nicole Olszewski each had 12 points.
An Austin Peay Win Would…
End its current four-game losing streak… make it 2-1 at the Dunn Center this season… be its third victory in its last four meetings with UAB… improve Daniels' record to 66-99 overall… make the Lady Govs 419-572 overall since 1976-77.
An Austin Peay Loss Would…
Be its fifth consecutive loss after opening the season with consecutive wins… make it 1-2 at the Dunn Center this season… be its second consecutive loss to UAB… drop Daniels' record to 65-100 overall… make the Lady Govs 418-573 overall since 1976-77.
Next Game
APSU Begins Four-Game Road Trip At Middle Tennessee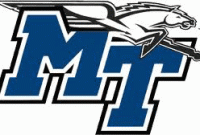 Austin Peay and Middle Tennessee will meet for the 64th time in a 7:00pm, Tuesday contest at the Murphy Center. The former OVC foes have met annually since the 1976-77 season according to APSU records, including each of the last 10 seasons in non-conference action.
The Blue Raiders have had the best of the series, including four consecutive wins entering this season's contest. Austin Peay's last victory in the series came during the 2005-06 season, the Lady Govs seeking their first victory against MTSU during the Daniels Era.