Austin Peay Lady Govs vs. Murray State
Saturday, January 7th, 2012 | Tipoff: 3:00pm (CT)
Clarksville, TN | Arena: Winfield Dunn Center (7,257)

Clarksville, TN – Austin Peay begins a three-game homestand – its longest this season – when it hosts Murray State in a 3:00pm, Saturday contest at the Dunn Center. The Lady Govs opened the 2012 portion of their schedule with a 66-63 victory at Eastern Kentucky, Monday, to conclude an OVC-opening, three-game road trip.
Austin Peay returns to the Dunn Center seeking to restore its home court advantage after posting a 1-4 mark at home during the 2011 portion of its schedule. Murray State will be concluding its own OVC opening three-game road trip with Saturday's visit to the Dunn Center. The Racers dropped a 76-51 decision at Eastern Illinois, Monday, and fell to 1-9 on the road this season.
Austin Peay fell just shy of making 40 percent of its field goals at Eastern Kentucky, making 39.7 percent of its attempts… the Lady Govs offense has picked up its shooting pace in its last five outings, converting 43.3 percent of its chances compared to a 35.7 pace prior to the start of the current stretch.
APSU's defense held Eastern Kentucky to 63 points, the sixth time this season it has held an opponent below 70 points and the first time since its overtime victory at Belmont, December 18th (58-56). The Lady Govs three leading scorers – Hanley (24), Bussabarger (18) and Rayner (12) – accounted for 54 of the team's 66 points at Eastern Kentucky. The Lady Govs 13-point lead in the first half was its largest lead in any game this season.
Austin Peay overcame a second-half deficit to win for the second time this season, winning after trailing by seven points with 7:49 left in the game at Eastern Kentucky… Whitney Hanley scored 24 points, her third consecutive 20+ scoring effort and eighth this season. Jasmine Rayner reached double-digits in scoring for the fifth consecutive game and Meghan Bussabarger scored 10+ points for the fourth time in her last five outings.
About Murray State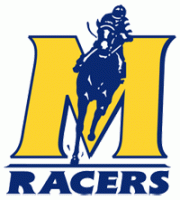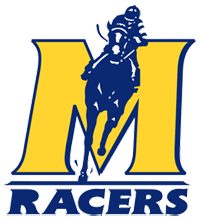 Murray State will complete a six-game road trip, which included an OVC-opening three-game road trip, with Saturday's contest at Austin Peay. The Racers have posted an 1-8 record on the road this season, the lone win coming in their OVC opener at Southeast Missouri, December 31st. Murray State is unbeaten at the CFSB Center (3-0) with victories against Evansville and St. Louis.
The Racers are a defense-oriented squad, averaging 13.2 steals per game entering this weekend's contest. Offensively, Murray State is a prolific three-point shooting squad, with 41.1 percent of its overall attempts coming from behind the arc – trailing only Morehead State (44.5 percent) in that category among OVC teams.
Sophomore Erica Burgess leads Murray State with 15.1 points per game but is followed closely by junior Mariah Robinson, who has a team-best 30 three-pointers and is averaged 14.1 points per game.
Fast Break Points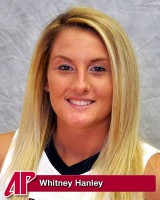 Austin Peay continues to search for the right starting five combination. The Lady Govs have used 11 different starting lineup combinations this season. Those 11 combinations are the most used by a Division I team this season, only Colorado State has put forth at least 10 different lineups this season.
Senior guard Whitney Hanley became the 14th Austin Peay women's basketball player to reach the 1,000-point plateau with her 21-point performance at Lipscomb, November 14th. Her 1,235 career points is tied for ninth with Georgie Vaughn (1991-95). Hanley needs 72 points to reach eighth on the list held by Elaine Swafford (1.307 pts, 1977-81).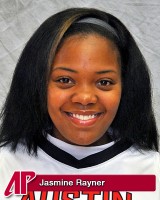 Hanley saw her school-record streak of consecutive made free throws stopped at 25 when she missed her first free throw at Tennessee State, December 29th. She made her final three attempts. She broke the record, previously held by Brooke Armistead (24 consecutive FTM), with a 4-of-4 effort against Alabama A&M, December 21st.
Senior forward Jasmine Rayner is working towards the 1,000 career point plateau – and now needs only nine points to become the 15th Lady Govs player to reach the milestone.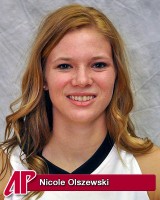 Austin Peay returns its four leading scorers from last season's team: Hanley (12.2 ppg), Rayner (10.5 ppg), junior forward Meghan Bussabarger (8.0 ppg) and sophomore guard Nicole Olszewski (8.0 ppg).
Hanley was named to the Preseason All-OVC team after receiving second-team All-OVC honors last season.
Austin Peay is 46-51 (.474) in regular-season OVC play under Daniels.
The Lady Govs are 22-22 (.500) in December under Daniels.
An Austin Peay Win Would
Be its second consecutive win… make it 2-0 in 2012… level its OVC record at 2-2… be its seventh straight win against Murray State… end its  four-game losing streak at the Dunn Center… improve Daniels' record to 68-107 overall, including a 47-51 record in OVC play… make the Lady Govs 420-578 overall since 1976-77.
An Austin Peay Loss Would
Be its fifth-straight loss at the Dunn Center… be its first loss to Murray State since February 7th, 2009 – ending its six-game win streak in the series… drop Daniels' record to 67-108 overall, including a 46-52 record in OVC play… make the Lady Govs 419-579 overall since 1976-77.
Last Time Out
Lady Govs at Eastern Kentucky
January 2nd, 2012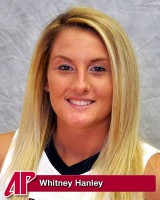 Richmond, KY – A strong start made all the different as Austin Peay rang in the New Year with a 66-63 Ohio Valley Conference victory against Eastern Kentucky, Monday night, at McBrayer Arena.
Austin Peay (4-12, 1-2 OVC) exhibited its full court press early on in the contest and it clearly made a difference at both ends of the court. Offensively, the Lady Govs broke out to a seven point lead in the opening five minutes and led by as many as 13 points in the first period.
Defensively, Eastern Kentucky (6-7, 1-2 OVC) committed 13 turnovers in the opening period. Austin Peay made good use of the miscues, scoring 13 points to help its cause.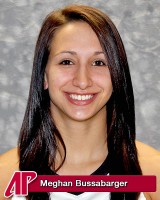 Eastern Kentucky made a charge in the second half, scoring 11 consecutive points to take a 46-42 lead with 13:11 remaining. Jade Barber four points and Cantelle Gray added five points to lead the charge. The Lady Colonels would build a seven-point advantage, 57-50, at the 7:49 mark on a Carrie Booth three-pointer.
But Austin Peay responded with its own 12-0 run over the next six minutes to regain the lead and build a five-point margin, 62-57, with 1:50 remaining. Whitney Hanley scored six points and Meghan Bussabarger chipped in four points to lead the push.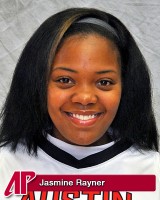 The two teams traded baskets over the final 1:30, Jasmine Rayner making a layup with 34 seconds left to give APSU a three-point lead. Eastern Kentucky got a layup on its next possession to get back within one. The Lady Colonels fouled Hanley in the backcourt with 12 seconds remaining and she made her two free throws to set the final score. Eastern Kentucky had one last opportunity but Booth's three pointer at the horn rimmed in and out.
Hanley recorded her third consecutive 20-point outing, finishing with 24 points and eight rebounds. Bussabarger added 17 points while Rayner finished with 12 points and six rebounds.
Marie Carpenter led Eastern Kentucky with 19 points while Barber added 13 points off the bench.
Lady Govs Last Meeting With Murray State
March 2nd, 2011
Nashville, TN – Austin Peay survived a long second-half drought before downing Murray State, 71-64, in the Ohio Valley Conference Women's Basketball Championships first round at Municipal Auditorium.
Fifth-seeded Austin Peay (14-17) built a 19-point, 48-29, lead with 18:30 remaining in the second half. But that advantage nearly proved not large enough as the Lady Govs offense cooled off and then went cold later in the period.
Eighth-seeded Murray State (9-21) whittled away at APSU's lead over the next five minutes, trimming it to 12 points, 52-40, with 13:53 left.
Austin Peay scored the game's next basket on senior Dalila Thomas' jumper at the 13:15 mark which pushed the APSU lead back to 14 points. However, the Lady Govs would score just one field goal – another layup by Thomas at the 8:32 mark – over the next eight minutes.
The Racers took advantage of the Lady Govs' offensive woes, using a 16-2 scoring run over that same span to tie the game, 56-56, with 5:52 remaining. Murray State was 7-of-12 from the field during the run with five different players contributing field goals.
The Lady Govs finally stemmed the rush with the game's next five points – two on junior Whitney Hanley's layup and three more on junior Jasmine Rayner's conventional three-point play – to push the lead back to five points. Murray State tied the game again, 61-61, with 2:34 left but could not find the basket that would give it the lead. Rayner scored a layup with 2:05 remaining to keep APSU ahead and the Lady Govs made eight of their 11 free throws in the final 2:05 to secure the victory.
Senior guard Brooke Faulkner tied a career-high with 20 points in the victory, making 7-of-11 from the field and 4-of-7 from three-point range. Rayner added 15 points and a team-best seven rebounds. Thomas added 12 points.
Hanley, who returned following an illness that forced her to miss Saturday's regular-season finale, had an all-round effort, finishing with 12 points, six rebounds, a career-high seven assists, three blocked shots and three steals in 35 minutes.
Haynes To Join APSU Athletics Hall of Fame
Ashley Haynes, a Lady Govs alumnae who played from 2002-06 will become the ninth women's basketball player inducted into the Austin Peay Athletics Hall of Fame in a January 28th ceremony. She will join the following list of Lady Govs alumnae:
Stella Schnupp (1978)
Joanne Arnold-Tribue (1988)
Shandra Maxwell-Chambers (1998)
Andrea Miller (2003)
Amanda Behrenbrinker-Sloan (2005)
Brooke Armistead (2009)
Gerlonda Hardin (2010)
Paige Smith (2011)
Tickets for Saturday's Game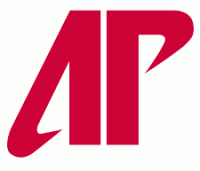 All reserve seating has been sold. General admission tickets will go on sale 1:30pm, Saturday, for $10.00 per ticket. No general admission tickets will be sold in advance of game day.
The women's game starts at 3:00pm, with the men's contest tipping off at 7:05pm.
Carrie Daniels Show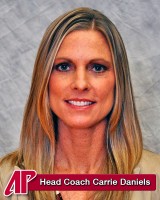 The Carrie Daniels Show airs at 6:00pm, each Wednesday, live from Edwards Steakhouse on Franklin Street in downtown Clarksville.
Hosted by Brian Rives for the fourth consecutive season, the show will air live on WVRY 105.1 FM and be simulcast over the internet at www.LetsGoPeay.com.
Next Game
Lady Govs Host Jacksonville State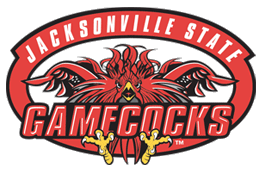 Austin Peay continues its three-game homestand when it hosts Jacksonville State in a 5:15pm, Saturday, January 14th contest. The Lady Govs have won the last four meetings, but three of the four have been decided by eight points or less.
Jacksonville State has struggled to a 3-13 mark this season and is off to an 0-3 start in OVC play, losing those three league games by an average of 20.6 points per outing.