Austin Peay Men's Basketball vs. Tennessee Tech Golden Eagles
Thursday, February 2nd, 2012 | Tipoff: 7:00pm (CT)
Clarksville, TN | Arena: Dunn Center (7,257)

Clarksville, TN – It had been since the 1991-92 season that an Ohio Valley Conference basketball player scored 50 or more points in a game.
That changed Monday night. Tennessee Tech senior guard Kevin Murphy, the preseason OVC Player of the Year, knocked down 16 of 21 field goals, including six three pointers, along with 12-of-14 free-throw attempts for 50 points as the Golden Eagles roasted SIU Edwardsville, 98-80. That victory avenged the Golden Eagle, December 29th loss at SIUE.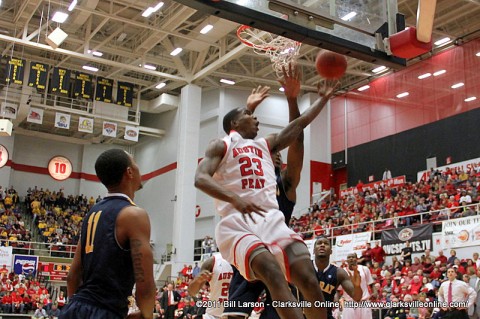 For the season Murphy is averaging 21.3 ppg while forward Jud Dillard is at 17.5. Entering the week, the pair ranked third in the nation as far as scoring duos are concerned.
That duo will lead the Golden Eagles into the Dunn Center, 7:00pm, Thursday in the Govs fourth OVC game in eight days.
Murphy literally does it all for the Golden Eagles. He lead the team in three-pointers (54), three-point percentage (45 percent), shoots 72.7 percent from the free-throw line while averaging 5.4 rebounds per game. Dilliard, meanwhile, may be the OVC's most aggressive forward. He leads the OVC in free throws made (120) and attempted (145), while shooting 82.8 percent from the line. He also is the team's leading rebounder at 8.4 rpg.
Point guard Zac Swansey triggers the TTU offense. Lost in Murphy's outstanding performance was the 14 assists by Swansey. He is averaging 5.9 assists per game. Austin Peay is coming off a disappointing effort at Tennessee State, Monday night.
The Govs led early but by the first half's third media timeout, the Govs were playing in catch-up mode. Austin Peay finished the night shooting just 19 of 49 (38.8 percent) from the floor while dishing out just three assists the entire game.
John Fraley led the Govs with 21 points while forward Melvin Baker added 14. The two combined for 13 of 22 shooting (59 percent). The rest of the Govs shot just 6-of-27 (22.2 percent) shooting.
Governors Pardon
This is Austin Peay's 80th season of basketball.
Dave Loos, APSU's all-time winningest basketball coach, also is the OVC's all-time wins leader with 360 victories. He also has 442 career coaching wins.
The Dave Aaron Arena playing floor was named Dave Loos Court, Summer 2007. Loos is believed to be one of only three current Division I men's coaches who are coaching on courts that bear their respective names–Duke's Mike Krzyzewski and Syracuse's Jim Boeheim–are the other two. Valparaiso's Homer Drew, who retired after the 2010-11 season, had the floor named after him last season.
Since 1993-94, Austin Peay has finished no worse than fifth in the OVC standings.
Austin Peay has reached at least the OVC tournament semifinals in 13 of the last 17 years.
What You Should Know
The Series: This is the 116th meeting between Austin Peay and Tennessee Tech, two Ohio Valley Conference rivals, with APSU holding a slim 68-67 advantage. Austin Peay lost both meetings a year ago and three of the last four. On Jan. 20, 2011, the Governors lost to the Golden Eagles, 71-68, in Clarksville. Then on February 7th, the Govs dropped a 70-64 decision in Cookeville.
Deeper Meanings
What A Win Would Mean: The Govs would gain their 10th 2011-12 victory and improve to 10-15 overall…they would improve to 7-5 in the OVC…it would make the Govs 7-3 at home in 2011-12…they would improve to 5-1 at home in the OVC…they would improve to 1-0 in February…it would make Austin Peay lead 69-67 overall in the series… it would make Dave Loos 30-23 all-time against Tennessee Tech…it would make Dave Loos 1-0 against Tennessee Tech first-year coach Steve Payne…it would be Loos' 443rd career coaching victory and his 361st APSU win.
What A Loss Would Mean: The Govs would fall to 9-16 on the season…APSU would slip back to .500 in the OVC at 6-6…it would the Govs' fourth straight loss in the series…it would be Dave Loos' first loss to Steve Payne…it would be head coach Dave Loos' 361st career loss and 306th Austin Peay defeat.
Govs To Face Former OVC Foe in Brackbuster Game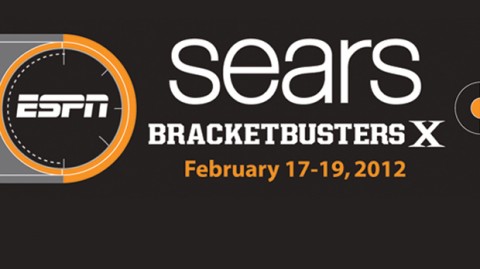 Austin Peay will play an old OVC foe for the 10th annual Sears BracketBusters. Youngstown State, an OVC member from 1981-82 season through 1987-88, will come to Clarksville for the February 19th contest, tentatively scheduled for 7:30pm The Penguins, members of the Horizon League, currently are 11-9 overall with a 6-4 conference record. This past Saturday they lost to league leader  Cleveland State, 67-47, at home.
Austin Peay has a 6-8 record against YSU, having won the last four meetings in the series—two in 1986-87 and two more in 1987-88. This is Austin Peay's ninth appearance in the BracketBusters Event—the most of any OVC school. The Governors are 2-6 in the previous eight games.
NBA-Like Schedule
This is the Govs' fourth game in the last eight days, playing three games in five days from last Thursday through Monday. It was the second time in two weeks Austin Peay played three games in five days. Prior to playing TSU, January 16th, the Govs played Eastern Kentucky, January 12th, and Jacksonville State, January 14th. This past weekend saw Austin Peay play Southeast Missouri on the road last Thursday before playing host to UT Martin, Saturday, and then traveling to Tennessee State, Monday.
No Passing Fancy
When Austin Peay was credited with just three assists against Tennessee State, it was the fewest assists recorded by the Govs since Dave Loos was head coach. The previous low was five in a road loss against Alabama during the 2003-04 season. The Govs also were credited with just seven assists at Southeast Missouri, last Thursday.
Twenty Gauge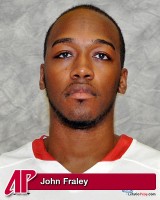 John Fraley scored 21 points against Tennessee State, Monday night, making it two straight games the 6-8 senior has recorded 20 or more points–he had 23 against UT Martin.
It also was the second time in his career he recorded back-to-back 20-point games. He had 21 points against Tennessee State followed by 25 versus Jacksonville State a year ago.
Zero Effect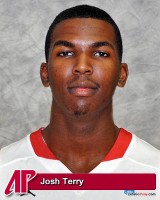 Josh Terry, who entered Monday's game with 17 double-figure scoring games this season, was held scoreless  at Tennessee State. Terry, who fouled out in just 16 minutes of play, failed to make a field goal in two attempts.
It was the first time he was held scoreless since last season's BracketBuster game, February 19th, at Fairfield.
Defensive Streak Snapped
When UT Martin scored 73 points in the Govs' 92 – 73 win, Saturday night, it snapped a streak of six straight games where the Govs limited the opposition to fewer than 70 points. Tennessee State then made it two straight games with 70 or more points scored with 77, Monday night in Nashville.
Next Game
Austin Peay Governors at Belmont Bruins
7:00pm, Monday, February 6th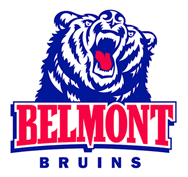 Governors to go out of official OVC play to meet Belmont
Austin Peay will leave official OVC play by traveling to Nashville to play Belmont, which joins the OVC next season. The two teams met December 21st in Clarksville with Belmont claiming a 77-67 victory. Scott Saunders paced four Bruins in double figures with 23 points and 11 rebounds.
Belmont connected on 25 of 32 free throws (78 percent) compared to just 10 of 22 for the Govs. The Bruins, 16-7 overall, are 9-2 in the Atlantic Sun, tied for the conference lead with Mercer.