Written by U.S. Army Sgt. Duncan Brennan
101st Combat Aviation Brigade Public Affairs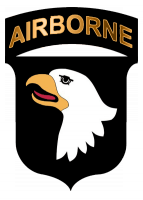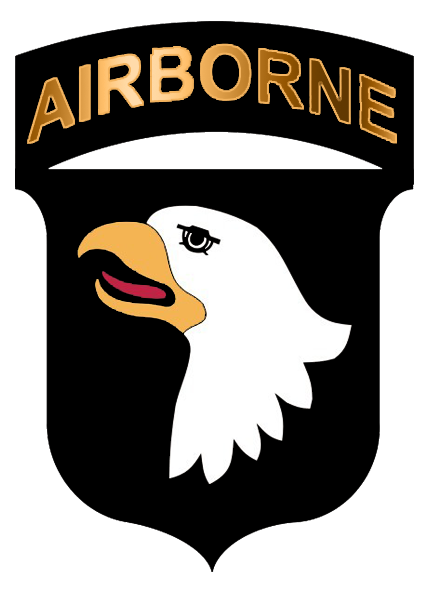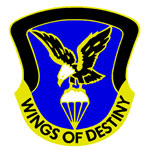 Bagram Airfield, Afghanistan – The call to serve is heard by many, and it is one of the defining characteristics of great Soldiers.
In the cases of U.S. Army Capt. Nicole Nelson, a native of Chicago, IL and U.S. Army Capt. Julie Duffy, a native of Williamstown, KY, both attached to C Company, 6th Battalion, 101st Combat Aviation Brigade, Task Force Shadow, as enroute critical care nurses with the 30th Medical Brigade, the call to begin service was different, but their reason for continuing to serve is the same.
Duffy knew early on that she wanted to serve. Several family members that she is close to were in positions of service.
"When I was in the third grade, I saw my cousin fly home from Desert Storm," said Duffy. "He was a pilot in the Air Force. I was also really close to my aunt, who was a nurse. It's all in the family."
For Nelson, joining the Army took a different path, and events in her personal life accelerated the process.
"After getting divorced, I needed a way to provide for my children," said Nelson. "I joined the reserves. I had a lot of math and science classes from school and the Army had a nurses' program. I've always liked the Army, and when the opportunity presented itself to move to active duty, I took it."
Even though their backgrounds are different, they both plan to stay in active military service. Both Duffy and Nelson intend to stay in active duty and for mostly the same reasons.
"Staying in was always my plan," said Duffy. "I love to take care of Soldiers and their families. I was married to an infantryman who served with 3rd Brigade, 101st Airborne Division. I have a pretty good idea of what they go through, and they go through a lot. This is my way of giving back to the Soldiers."
Nelson, even though she was not married to a Soldier, feels strongly about serving as one. She also feels strongly about what she's able to do for them.
"I love taking care of Soldiers," said Nelson. "It's really and truly great to be at their bedside. I've gotten to take care of Soldiers from World War II, the Korean War and veterans who have been deployed to Iraq and Afghanistan. It's great to know that you are part of that continuum of care. It's an honor."
The medical care of Soldiers and veterans is a labor of love for Duffy. There have been times when that love has cut deeply and left significant marks.
"The hardest thing I've ever had to do was restrain one of my patients," said Duffy. "He was a World War II veteran and a former prisoner of war. He started having flashbacks. We were both crying. It broke my heart."
Aside from the emotion of treating Soldiers, families and veterans, there is the intense reality of the challenges faced by medical staff, particularly in a combat theater. These nurses face the same dangers as the flight medics and medevac pilots.
"It is very profound to be able to take the skills that are usually tucked away in a combat support hospital and put it into an austere environment where these skills normally would not be," said Nelson. "You have to apply that skill set and you have to be creative and fearless. Regardless of your skills, if you are gripped with fear you can't perform."
When out on mission with the medevac pilots and medics, the realities of combat are brought to light for these nurses. Caring for wounded Soldiers is not easy under the best of circumstances. That care, when coupled with the noise and confinement of a helicopter and everything else that a combat situation may involve, becomes increasingly difficult. Duffy and Nelson take that to heart and take it in stride.
"When you go to the point of injury, you learn what it is to be a flight medic," said Nelson. "Things are not neatly packaged. You are taking fire and you have to return fire sometimes, all while trying to protect the patient's life. How cool is that?"
Working with the flight medics of Task Force Shadow, Duffy and Nelson have gained a lot of experience and perspective of what being a flight medic is all about. They both show a great enthusiasm for getting out and working with the medics and the pilots.
"I have learned a lot from the medics," said Duffy. "They have classes weekly and we only teach some of the time. I have learned just as much from them as they have from me."
It is not just learning from each other that motivates them. Being attached to a medevac unit is not something all nurses get to do.
"This is a once-in-a-lifetime opportunity," said Duffy. "This is as close to the units and action as we will get."
It all boils down to taking care of Soldiers. For these nurses, there is no better place than the Army.
"I want to keep my skills in the Army," said Nelson. "I want to apply these advanced skills I've learned towards taking care of Soldiers."