Treat mom to a delicious buffet at one of eight state park restaurants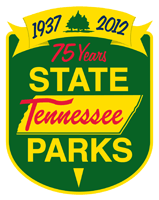 Nashville, TN – Treat mom to a special day out at one of eight Tennessee State Park restaurants this Mother's Day – a perfect time for family and friends to enjoy great food in a beautiful setting.
Tennessee State Parks is pleased to announce that all eight state park restaurants will be serving a delicious Mother's Day Buffet on Sunday, May 12th. The buffet will start at 11:00am and continue until closing. Selections at each Park may vary.
The price of the buffet is $14.95. Prices do not include drink, tax, or gratuity. Special prices for kids and seniors over 62 also are available. *Call for more information.
Group reservations are recommended.
Entrees may include
(*Contact your favorite park for details and/or reservations)
Baked Ham
Roasted or Smoked Turkey
Roast Beef (chef carved at select locations)
Fried Catfish
Baked Fish
Meatloaf
Shrimp (Selections may include Peel & Eat, Shrimp
Scampi or Fried Fantail or Butterfly)
Southern Fried Chicken
Chicken & Cornbread Dressing
Choose from a variety of "Vegetables & Sides"
Breads may include Fresh Rolls, Biscuits,
Cornbread or Homemade Breads
Fresh Garden Salad Bar with an assortment of cold salads & Homemade Soups
Fresh Fruit or Fruit Salad
Assorted Cobblers, Pies & Cakes
Tennessee State Park's Signature Banana Pudding
Soft Serve Ice Cream
*Tennessee State Park restaurants serving the Mother's Day Buffet include:
Cumberland Mountain State Park — 931.484.7186
David Crockett State Park (Lawrenceburg) — 931.762.9541
Fall Creek Falls State Park — 423.881.5241
Henry Horton State Park — 931.364.2222
Montgomery Bell State Park — 615.797.3101
Natchez Trace State Park — 731.968.8176
Paris Landing State Park — 731.642.4311
Pickwick Landing State Park — 731.689.3135
Tennessee's 53 state parks offer diverse natural, recreational and cultural experiences for individuals, families or business and professional groups. State park features range from pristine natural areas to 18-hole championship golf courses.
For a free brochure about Tennessee State Parks, call toll free at 1.888.867.2757. For additional information, visit our Web site at www.tnstateparks.com.