Written by Maj. Gen. James C. McConville
Commander, 101st Airborne Division (Air Assault), Combined Joint Task Force 101 and Regional Command East, Afghanistan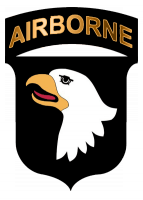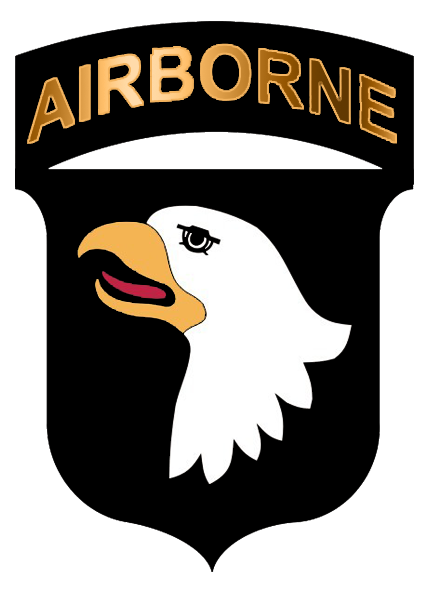 Afghanistan – In Afghanistan, there is a steel beam from the towers of the World Trade Center in New York directly adjacent to the headquarters building of Regional Command – East (RC-East) and Combined Joint Task Force – 101 (CJTF-101). This beam, and the flags of our partner nations standing next to it like the flags in front of the United Nations buildings, is a reminder to every one of us why we are here.
We are here to ensure that our Nation and our global partners' remain safe from the threat of terrorism and acts of violence by those in the world who would do us harm.
As the twelfth Anniversary of the unprovoked attack against our Nation on September 11, 2001 approaches, I am proud of where we are today in Afghanistan and of the security and peace we enjoy at home.
Over the last twelve years the United States and members of the International Community have invested much blood and treasure to hold accountable those who planned, supported and attacked us and to bring stability to Afghanistan so that it is no longer a safe haven for transnational terrorists.
Our sacrifices are not in vain; Americans sleep soundly knowing we are here, knowing Al Qaeda is no longer operationally effective in Afghanistan, and knowing the Afghans are taking the lead for the security of their country to gain peace and a better future for all.
When asked how I feel about the perception that many Americans seem to have no visibility of the war in Afghanistan, I take pride in answering that I see it as a compliment for our Soldier's efforts. Our Soldiers, and all they have accomplished here in Afghanistan, is the reason our citizens can freely go about their daily business, celebrate at family gatherings, enjoy outdoor concerts and firework shows, travel and vacation on the beach, all without a worry or concern over another terrorist attack.
The past twelve years have not been just about our own physical security. As Americans, we take pride in helping to improve the lives of others. We take pride in defending those who want peace and liberty in the world. We take pride in knowing our efforts here have secured a better future for our children and the children of the world.
All children deserve an opportunity for a future; and the children of Afghanistan are no different. Our Soldiers have helped provide them opportunity for a better future. By defeating the Enemies of Afghanistan and transnational terrorists over the past twelve years, the children of Afghanistan have benefited from twelve years of education; twelve years of economic growth; twelve years of improved health care and twelve years of access to media, information and technology which simply did not exist before.
Importantly, these opportunities and freedoms have been made available for both girls and boys. They have improved medical care, living conditions, and schools; they can read books; they can celebrate holidays; they can simply be kids and play and have fun in ways that they were not able to before.
Each week as I travel throughout the region, I see children flying kites, playing cricket and enjoying soccer, I see cellular towers and power lines, I see expanding development of more modern cities, infrastructure and homes. These are all signs that people feel more secure, more confident and willing to invest in their future. And I take pride in knowing that our efforts over the past twelve years have helped to bring about these improvements and these opportunities.
Reporters and visitors often ask me if I think the Afghans are winning, and I often ask the Afghans the same. The Afghans believe they are winning and I tend to agree because the enemies of Afghanistan have not been able to achieve their objectives while the Afghan security forces are in the lead.
We are winning because Osama bin Laden was held accountable for his actions and his organization (Al Qaeda) is no longer operationally effective in Afghanistan. We are winning because the few remaining Al Qaeda fighters are unable to conduct operations against our Nation and they hide in fear, knowing, that bin Laden's fate awaits them as well.
We also know we are winning because the Afghan National Security Forces are in the lead, securing their country and maintaining a sufficient level of security to support stable governance and continued economic progress. Throughout this fighting season the Afghan National Security Forces have defeated their enemies, and they continue to do so. This does not mean our work here is done — we still have a way to go, but the Afghans are leading these efforts.
This is a very decisive time for the war and the people of Afghanistan. For those of us in the 101st, we know what it is like to be at that critical point, that decisive time in a war. Just as the 101st Airborne Division had a rendezvous with destiny to help determine the fate of the free world in World War II, we now have a rendezvous with destiny to help determine an enduring and appropriate outcome to our hard-fought efforts of the last twelve years.
These last few weeks of the traditional summer fighting season are absolutely critical. It is critical for the Afghan people to remain confident. It is critical for the Afghan people to support their National Security Forces. And it is critical for the Afghan National Security Forces to demonstrate the strength, power and professionalism they have developed as they fight and soundly defeat the Enemies of Afghanistan.
In closing, as we reflect on this twelfth anniversary of the 9/11 attacks on the United States, I ask that you remember and honor those heroes that made the ultimate sacrifice in the defense of our nation and in support of the Afghan people. I truly believe that their sacrifice made a difference and there is no doubt that their sacrifice has directly resulted in a safer United States and a better future for the world.