Austin Peay Governors vs. Chattanooga Mocs
September 14th, 2013 | 5:00pm CDT
Chattanooga, TN | Finley Stadium (Davenport Field) (20,668)

Chattanooga, TN – It is remarkable that two schools, separated by some 175 miles, have played football just four times in their respective histories and not since the 1968 season.
But such is the case when Austin Peay and Chattanooga meet for the first time in 45 years, 5:00pm (CT), Saturday, at Finley Stadium. The Mocs own a 4-0 series lead, with this being the first meeting in the Scenic City since 1967.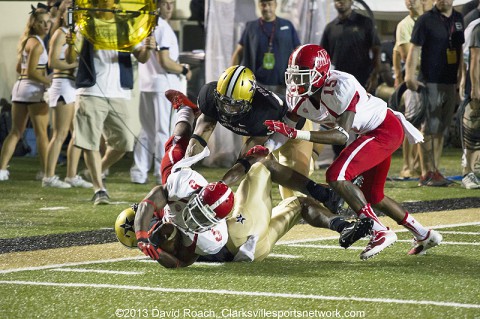 Even though Chattanooga and the Mocs served as host to the 1-AA/FCS championship game for 13 seasons, the program unfortunately languished in the middle of the Southern Conference pack for many as those seasons as it watched league rivals Appalachian State and Georgia Southern sometimes literally take over their city.
Finally it appears the Mocs have a program heading in the direction of challenging for Southern League titles. In fact, Chattanooga was picked to finish third in the SoCon in the preseason poll, behind Georgia Southern and Appalachian State, two teams that are not eligible for postseason because of their impending moves to FBS.
The Mocs turnaround has coincided with the arrival of Russ Huesman, who is in his fifth season as head coach. He has led UTC to winning records in three of his four seasons as head coach. The UTC alum has his team off to a 1-1 start—the Mocs bounced back with an impressive 42-14 victory last week after opening with a 31-21 season-opening home loss to UT Martin.
The Mocs are led by sophomore quarter Jacob Huesman, the son of the Mocs' head coach. He has completed 60 percent (26 of 43) of his passes for 310 yards and five TDs while rushing for another 174 yards and two more scores. Tight end Faysal Shafaat, a preseason All-American, has four TD catches in six catches.
Running back Keon Williams has rushed for 187 yards in two games, averaging an impressive 6.7 yards per carry.
Defensively, end Davis Tull was SoCon Defensive Player of the Year and an All-America selection after recording 12.5 sacks a year ago while three-time all-league cornerback Kadeem Wise leads the secondary.
"They have a very good football team," APSU coach Kirby Cannon said. "They were a few players short against UT-Martin to open the season because of suspensions but they bounced back nicely against Georgia State. They controlled the game from the outset."
APSU head coach Kirby Cannon can relate his own situation to Huesman, when the latter took over a struggling program five seasons ago.
"There are similarities in the jobs, from a community and campus support and are in locations where it certainly offers you a recruiting advantage," Cannon said. "You can't change it overnight but they have certainly have taken the right steps and are on their way up."
The Governors, meanwhile, are coming off playing two consecutive FBS opponents in Tennessee and Vanderbilt. They still are seeking their first touchdown after Vanderbilt held them to a field goal last weekend. Cannon knows his offense has to improve for the Govs to have success. He was pleased with the club's special teams work at Vanderbilt while the defense had a strong first quarter against the Commodores.
Saturday's game will be the Govs' third instate contest in as many weeks.
"Certainly it would be nice to have a home game, but the kids really have not talked about it," Cannon said. "They have done a great job of not moaning about it (the road games). They have done a great job of taking discipline on the road.
"As I said at the same start of the season, there is a tendency to build team when you are on the road. I think we have seen that here early on."
Offensive Notes
APSU saw its scoring streak end at 84 games in the 45-0 loss to Tennessee. It was the first time the Govs have been shutout since returning to scholarship football in 2006. The previous time APSU was shutout came at Drake, 54-0, September 24th, 2005.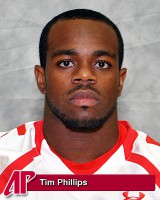 Austin Peay led the OVC in fewest sacks allowed with just 10 in 11 games in 2012. In fact, that number was two better than Jacksonville State and UT Martin. However, in the season opener against Tennessee, the Governors permitted a pair of sacks and allowed four more to Vanderbilt.
The Govs failed to gain a first down in the first half at Vanderbilt. Their initial first down came three scrimmage plays into the third period when Terrence Oliver gained eight yards on a third-and-one.
Austin Peay has not scored a touchdown of any type since the third quarter of the 2012 Tennessee Tech game, a stretch of 141:54 without a touchdown.
Senior running back Tim Phillips' 48-yard third quarter run was the Govs' longest run from scrimmage, more than doubling their offensive yardage to that point (46 yards offense prior to the play). It also was APSU's longest play from scrimmage this season. Phillips finished with 67 yards rushing and was named APSU's Player of the Game.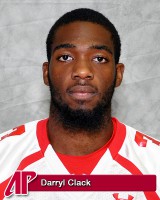 Junior wide receiver Darryl Clack made three catches for a career-high 80 yards against Tennessee, including a 35 yarder.
After starting the contest 0-for-3 with an interception, junior quarterback Andrew Spivey completed eight consecutive passes, four coming in a drive that put the Govs inside the red zone for the first time in the second quarter. He finished the night 11-of-22 for 94 yards.
Although he threw just four passes, completing two for 38 yards, redshirt sophomore Jacob Sexton led the Govs on a 14-play, 72-yard drive that ended in an interception at the Tennessee 16. Sexton finished the night second on the team in rushing with 25 yards on seven attempts.
Although he didn't start, fifth-year senior Tim Phillips led the Govs in rushing with 38 yards on eight attempts against Tennessee. Bothered by an injury, Phillips' availability was a game-time decision.
Defensive Notes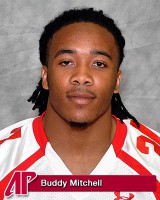 Cornerback Buddy Mitchell's third-quarter interception against Vanderbilt was his and the Govs' second turnover gained in 2013. It was the Govs first interception since November 3rd, 2012 against Culver Stockton – a three-game span. Mitchell forced and recovered a fumble in Week 1 at Tennessee.
Tyreon "Mookie" Clark paced the Governors with seven solo tackles and nine total stops against Vanderbilt. He was tied for the team total lead by Johnathan Shuler, who came off the bench to finish with nine total stops.
Walk-on defensive end Nii Lartey has collected a trio of tackles for loss, totalling 16 yards–APSU's leader in both categories. He had one for four yards loss against Vanderbilt. Lartey is a former prep teammate of running back of Ean Pemberton at Grayson High School in Loganville, GA.
Playing in his first game as a Governor, fifth-year senior Leron Eaddy, a transfer from Central Michigan, tied with fellow safety Johnathan Shuler for the Governors' tackles lead with seven against Tennessee. He also had five against Vanderbilt before an injury forced him out. Eaddy joined his former position coach, Kirby Cannon, at APSU after gaining his undegraduate degree in August.
Making his first career start at linebacker, senior Josh Owens finished the Tennessee game with six tackles.
Senior linebacker Craig Salley was credited with the Govs' first sack of 2013, coming early in the fourth quarter of the game at Tennessee.
Special Teams Notes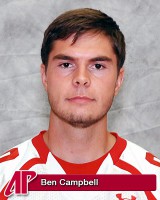 For a third straight season Ben Campbell is the Austin Peay punter. The Johnson City native displayed much improvement in 2012, averaging 38.7 yards per punt–more than a yard better than the previous season. He had 20 punts downed inside the 20-yard line with 17 boots being fair caught. In the season opener against Tennessee, Campbell averaged 45.0 yards per punt, including a 51 yarder.
Junior Walter Spears' 20-yard third-quarter field goal against Vanderbilt was Austin Peay's first score of any type dating back to its 2012 season finale against Tennessee Tech. Austin Peay had surrendered 111 consecutive points and not scored in 123:18 of consecutive clock time.
Terrence Oliver's 28-yard kickoff return to start the second half against Vanderbilt was the Govs longest play of the game to that point.
Governors Radio Network
WVRY 105.1 FM serves as the Governors Sports Network in 2013-14. David Loos, who also handles play-by-play for Lady Govs basketball and color for the Govs, is in his 12th season as football play-by-play voice while Van Stokes, a veteran broadcaster with a diverse background adds the color. Govs Game Day will begin one hour before game time followed by the pre-game show 30 minutes prior to kickoff each week.
Television/Internet
All home APSU football games will be available this season on Charter Channel 99, CDE Lightband Channel 9 and U-Verse 99. The live television feed is produced by APSU's Mass Communications department. There is no TV broadcast for the UTC-Austin Peay game, although it can be accessed via the internet at www.Go.Mocs.com.
OVC Digital Network
All OVC football games plus home non-conference contests will be televised in HD by the new OVC Digital Network. The OVC is excited to offer LIVE and on-demand streaming video and audio straight to your computer, tablet or smart phone. APSU's webcast is produced by APSU's Mass Communications department.
Govs Social Media
All things related to Austin Peay Athletics can be found on Twitter @LetsGoPeay and through Facebook at www.facebook.com/apsugovs. For all your APSU athletics needs, be sure to visit www.LetsGoPeay.com